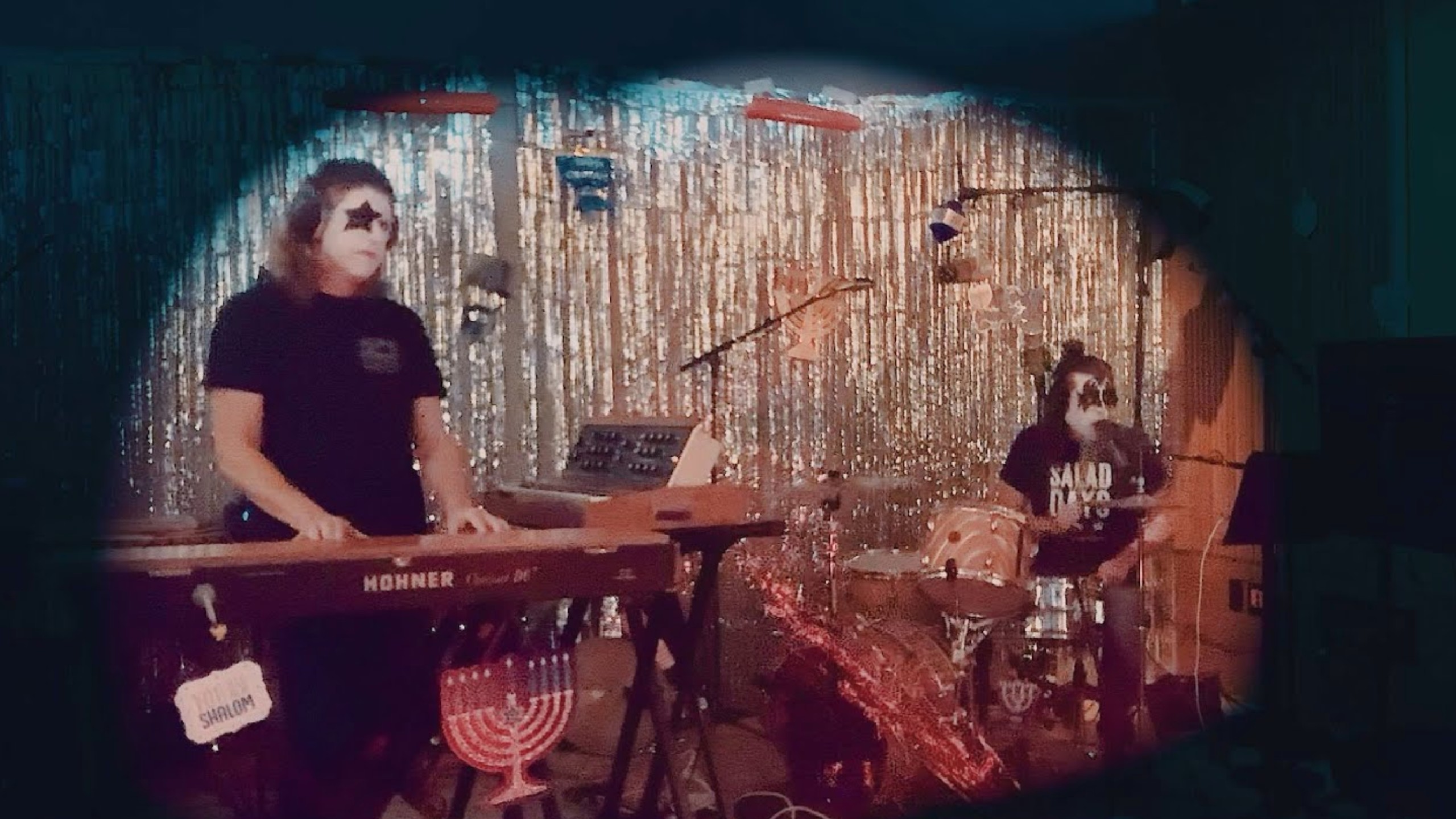 Credit: YouTube/Foo Fighters
Dave Grohl is the man. That's the quickest way to sum it up. Whether it's his horror movie, viral videos, books, and his terrific music career, there's something for everyone. Grohl proved it again by doing another year of his famed Hanukkah Sessions with Greg Kurstin, producing a killer eight-part series of rock-and-roll covers.
For the second year, the two have cover a song by a Jewish musician for each night of the holiday. Hopefully, this new Hanukkah tradition becomes permanent, because it rules. The covers are all really fun, as Grohl and Kurstin go all out. They finished the 2021 sessions by celebrating KISS with "Rock & Roll All Night."
Ladies and gentlemen….we made it. Night 8! And what better way to celebrate another year of Hanukkah Sessions than Chaim Witz and Stanley Eisen….two young lads from Queens that set the world (and thousands of stages) on FIRE as Gene Simmons and Paul Stanley of @kiss!!! pic.twitter.com/mi3neCg2we

— Foo Fighters (@foofighters) December 5, 2021
They rocked hard, in full band makeup for a perfect end to another great run of performances. They also covered Lisa Loeb, The Ramones, Barry Manilow, Van Halen, Billy Joel, and Amy Winehouse.
"Greg and I would like to thank all of the people that helped ramp up the Hanukkah Sessions this year. It's gonna be tough to beat! (But we will. Oh, we will…..)," they said.
New Hanukkah traditions are hard to come by, but this is a welcome addition.
"We hope that this year's batch of hits has brought a little joy to you, as it surely did to us! Now let's rock & roll all nite and party every day until next Hanukkah!"
It's not changing the world or anything. But in 2021, it can be hard to stand out for being fun and being authentic, and Grohl has proven very few can do it as effectively and in as many different ways as he can. Grohl continues to do Dads everywhere proud.