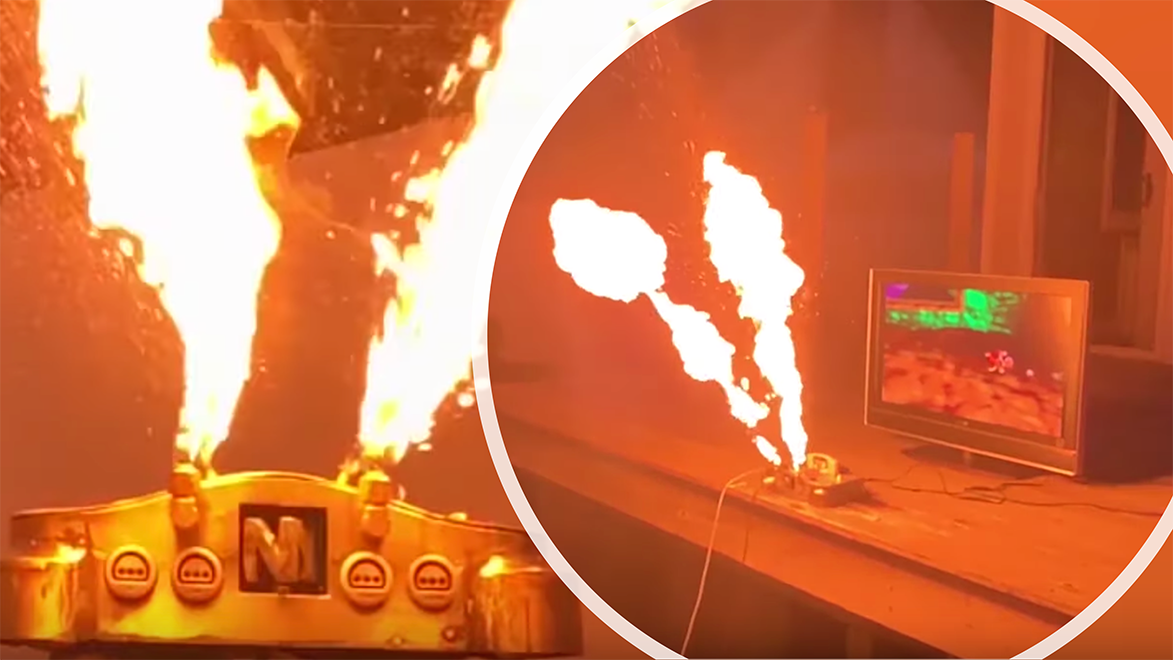 Credit: YouTube/BitHead1000
Looking for the ideal accessory to go with the blinding rage after being struck by a blue shell right before crossing the finish line in Mario Kart 64? Well, we've found the perfect thing.
Created by retro gaming YouTuber BitHead1000, this one of a kind N64 mod includes a custom-built metal shell, rotating 3D metal N64 logo, and—I can't stress this enough—two fully functional flamethrowers.
He showed the entire build in a 22-minute time-lapse video, which includes plenty of amazing metal-work and the installation of tiny plastic tubes for spraying glorious lighter fluid.
Adding a custom button below the controller's joystick, the player can ratchet up the heat at any moment during gameplay, launching a stream of flames roughly a meter into the air. It's the perfect console for anyone who loves heavy metal or hates eyebrows.
Btw, these N64 inspired Nike shoes are a pretty hot commodity too.