Nike Set to Release an Unofficial Nintendo-64 Inspired Air Max 97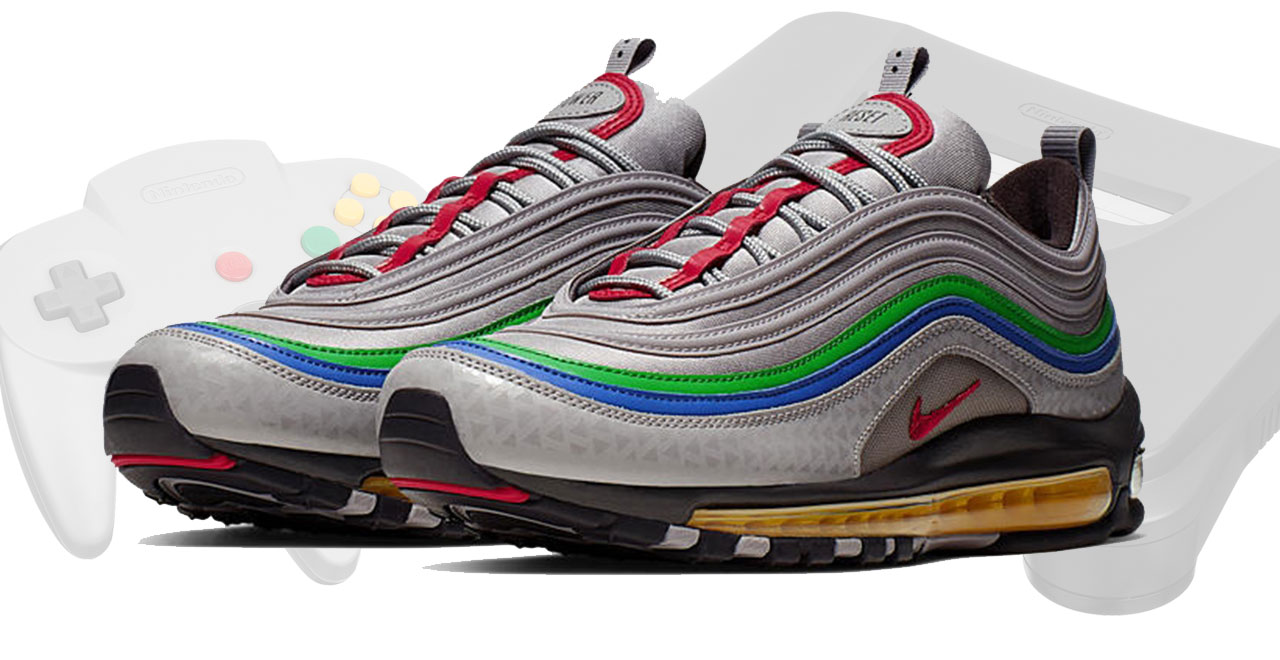 It's the year of the throwback, baby!
From retro reboots to toys drenched in nineties nostalgia, 2019 has truly been a year where both companies and consumers are looking to the past to find out what's next.
When it comes to killer kicks, few can touch Nike's Air Max collection. While the company has dropped several non-sanctioned nods to the gaming community over the years, their latest will bring fans of classic consoles an instant feeling of euphoria.
An unofficial N64 inspired sneaker is set to debut later this year with photos recently being released detailing the unique, but instantly recognizable design. While Nike avoids mention of the console or its creator by name, the shoes are literally dripping in Nintendo from heel to toe.
From their muted silver base to the blue and green accents that tear up the sides, these bad boys are sure to transport you back to your days of multiplayer GoldenEye in an instant. The tongues come complete with the classic POWER and RESET buttons fans of the system will undoubtedly remember, along with a custom AirMax logo in a knockoff Nintendo font on the back.
While the shoe may seem like a stretch to some, others – like the author of this very post – who spend untold amounts of money on sneakers and have what their family has called "a real problem," will likely leap at the opportunity to own this homage to their childhood.
Thankfully, their loved ones can rest assured that it will still be a few months before these badboys are released, giving them ample time to remind us that mortgages and nonsense like that must come first. Interested individuals can start saving up the estimated $150 and keep an eye on Nike.com for an official release date.