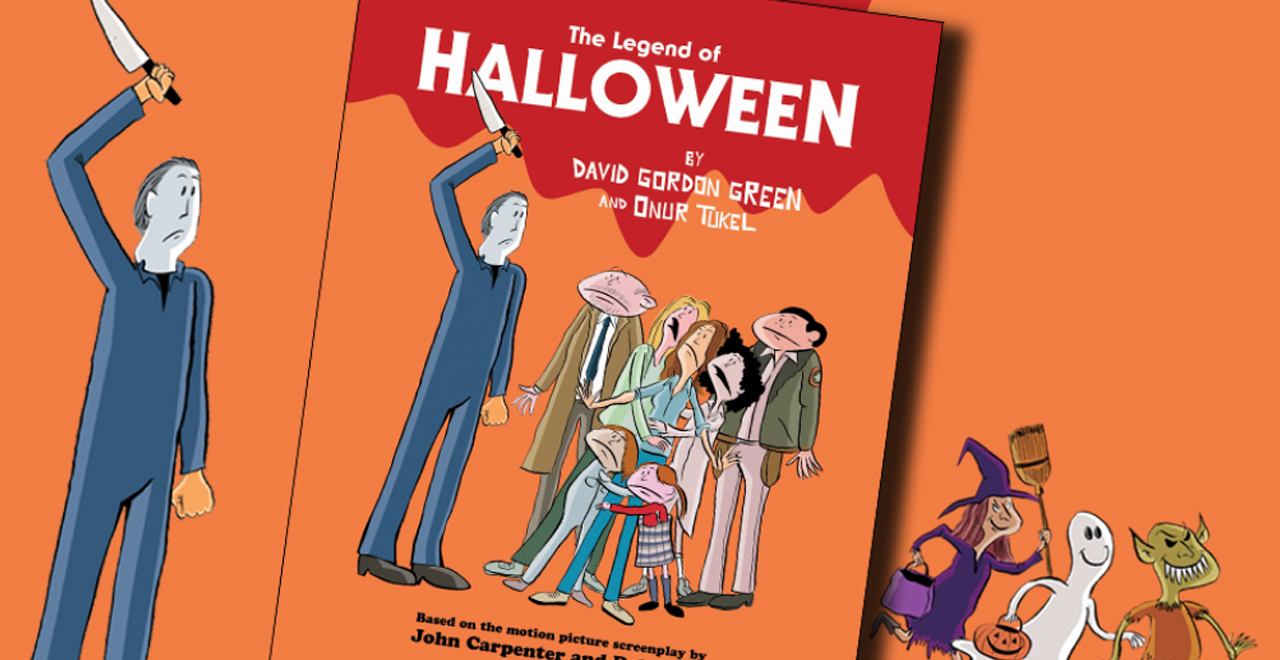 Credit: legendofhalloween.com
Growing up, I saw my fair share of inappropriate movies. I don't just mean stuff like Basic Instinct and 9 1/2 Weeks – it was a different time! – but also horror movies. Not only did my parents bring me to the theater to see Aliens and The Lost Boys when I was 9 and 10 years old respectively, but I also grew up sneaking horror movies on cable and at sleepovers.
I loved Poltergeist and Child's Play and the Nightmare on Elm Street series and more. My oldest is now 10 himself, and while I've shown him Poltergeist, slasher movies don't seem like a good idea.
But what about slasher children's books?
If you think I'm joking, then you haven't learned about the new children's book based on Halloween. No, not the holiday we're celebrating this weekend, but the classic John Carpenter movie that invented the slasher genre and launched multiple sequels and reboots.
David Gordon Green, the director of the last version, which was both a sequel and something of a reboot combined, has released an illustrated children's book adaptation of the movie, called The Legend of Halloween, and it looks bloody adorable!
"Joining this iconic franchise has been one of the most fulfilling artistic endeavours of my career," David Gordon Green told Bloody Disgusting. "With this new chapter, we hope to share our own love for Halloween with a new generation of horror fanatics."
Apparently, they're coming for our kids! And for adults who are obsessed with the horror classic and just want a collectible. And something to read to their kids!
"I saw the original Halloween when I was about nine years old and it scared the wits out of me. I've seen it about fifty times since then and it continues to be my favorite horror film. The mask, the music, the indelible characters, the monologues of pure evil – to me it's cinematic perfection," said Onur Tukel, who illustrated the book "Collaborating with David on a children's book adaptation of Halloween has been demented and surreal, kind of like being simultaneously possessed by Dr. Seuss, Shel Silverstein and the demon Pazuza."
Sounds like the perfect bedtime story!
The book will be released in mid-November, and you can pre-order it now at LegendofHalloween.com