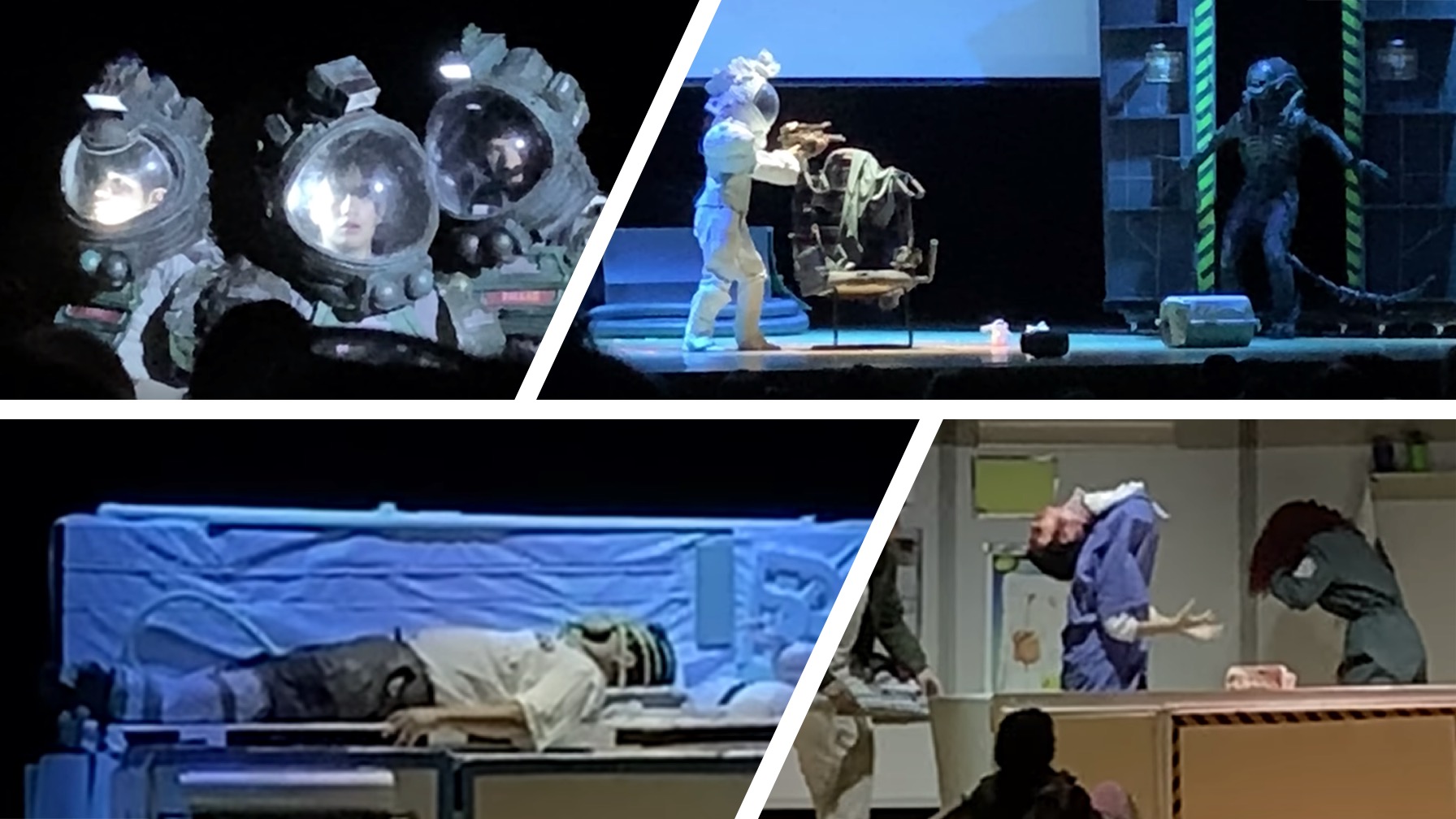 Credit: YouTube/ButtonSmasher
As previously covered, a high school production of the 1979 sci-fi/horror classic Alien made serious waves this year, not only for being such an incredible and ambitious undertaking but for gaining the attention and approval of both Ridley Scott and Sigourney Weaver.
Seemingly everyone who caught clips of the play was stunned by the out-of-this-world spectacle of it all—from set design to costumes to acting performances, the production remained remarkably faithful to the source material.
Due to the incredible response (as well as some special financial backing by Ridley Scott himself), the drama team at North Bergen High School was able to put on a special encore performance. . . and this time, someone filmed the whole thing.
An attendee with the YouTube account ButtonSmasher had the foresight to click on their smartphone and record 'Alien: The Play' in its entirety to share just how special it really is.
On top of it all, Sigourney Weaver—Lt. Ripley herself—showed up to the final performance to show her approval and meet all the kids who had carefully crafted such an impressive homage. Thankfully, cameras were rolling for that exciting meeting, too.
Look who stopped by North Bergen High to visit the spectacular cast of Alien: The Play. Thank you, Sigourney Weaver! And thank you, North Bergen High! #AlienDay #Alien40th pic.twitter.com/ObMZh4m4t3

— Alien (@AlienAnthology) April 27, 2019
Alien celebrates its 40th anniversary this year and these North Bergen kids have undoubtedly honored it in the best way possible.