Credit: 343 Industries
In a lengthy blog update, yesterday, Halo Infinite Creative Director Joseph Staten stated that the team at 343 Industries is hard at work and wants to deliver their next-gen Halo experience by Fall 2021. Joseph originally helped Bungie with the creations of Halo CE, Halo 2, Halo 3, Halo 3: ODST, and Halo: Reach. He left the team to pursue other endeavors but has been brought back on to see Halo Infinite "reach" its full potential.
This is very good news and it's nice to see the game back on track and in a more positive light. Back in July, when Microsoft unveiled Halo Infinite during the Xbox Games Showcase, it was going to be one of their major launch titles for their new console. Not only that, but you could also play it on PC and Xbox One as well. This was a pretty big move and with so many ways to play Halo with your friends and family, it seemed like a solid win for Microsoft.
… Then they released gameplay footage, and 'Craig' was born.
The footage shown was classic Halo gameplay, but viewers noticed lowered facial textures and just felt that it didn't pack the visual punch it was supposed to. It was also mind-boggling considering it had already been in development for at least three years and was releasing alongside their new console with "next-gen" graphics. In the blog post, 343's Art & Graphics team go over some of the improvements. Neill Harrison Director of Art Management at 343 Industries says "Firstly, I can confirm that the facial animation on NPCs was not fully implemented in that build, which resulted in Craig's incredibly deadpan/lifeless look." Neill even mentions that Craig might have a completely new makeover at launch "There's been further work done on the material fidelity and more variety added for Brute faces, we're also working to add some hairdos and beards which was something we hadn't gotten to in July. So, whilst we have come to love our dear old Craig, he's certainly undergoing a significant makeover."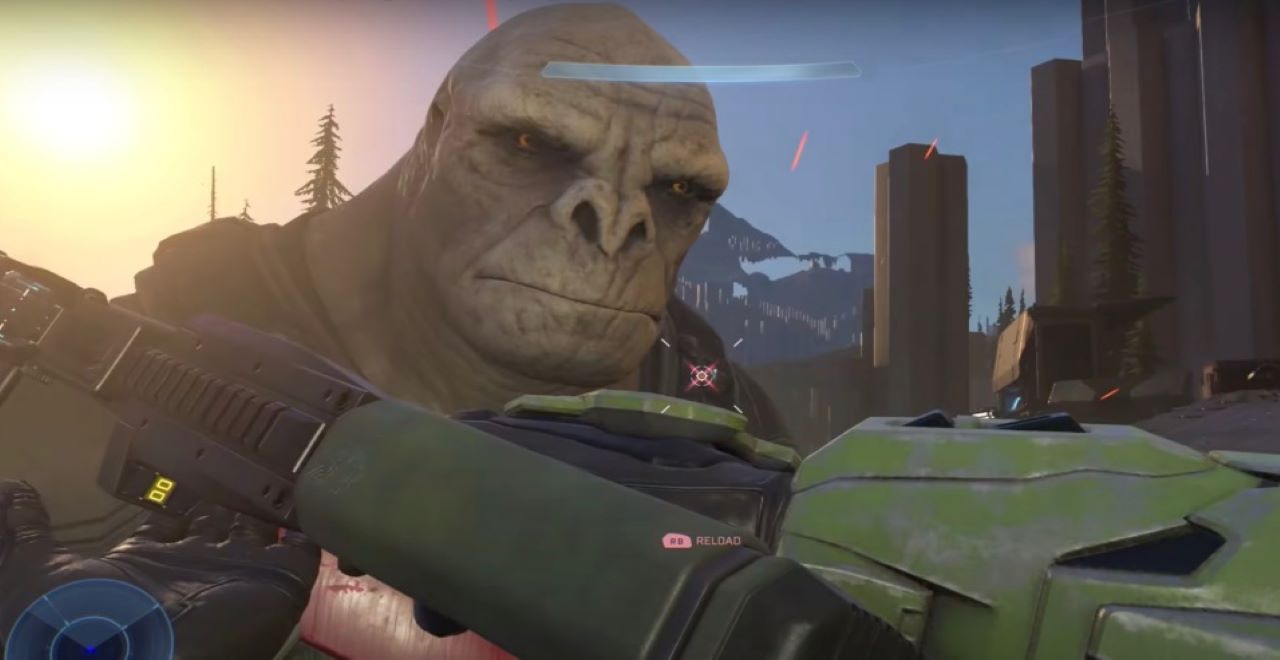 Along with graphical updates to poor Craig pictured above, the 343 team mentions that customization on your own characters is going to be vastly expanded. Lead Progression Designer Chris Blohm stays vague but brings some interesting things up. "How many things can I customize and how many choices within it do I have? Reach allowed the player a lot of individual customization types on a single armor suit with each type having many options. We knew we had to return to that level, but also do more."
I always felt that the customization wasn't very deep in previous Halo games. The gameplay has always been solid, but it was always Red Vs Blue, with little variations to armor options. Halo Infinite seems to be taking that a step further. Player identity is important, and customizing your own Guardian, right down to the wear and tear on your armor is a dream come true.
With a Fall 2021 release date set, the extra year should really help the team polish the game and push to deliver the "killer app" Xbox fans deserve. It also gives The Dad Gaming time to put together a competitive Halo team, am I right?