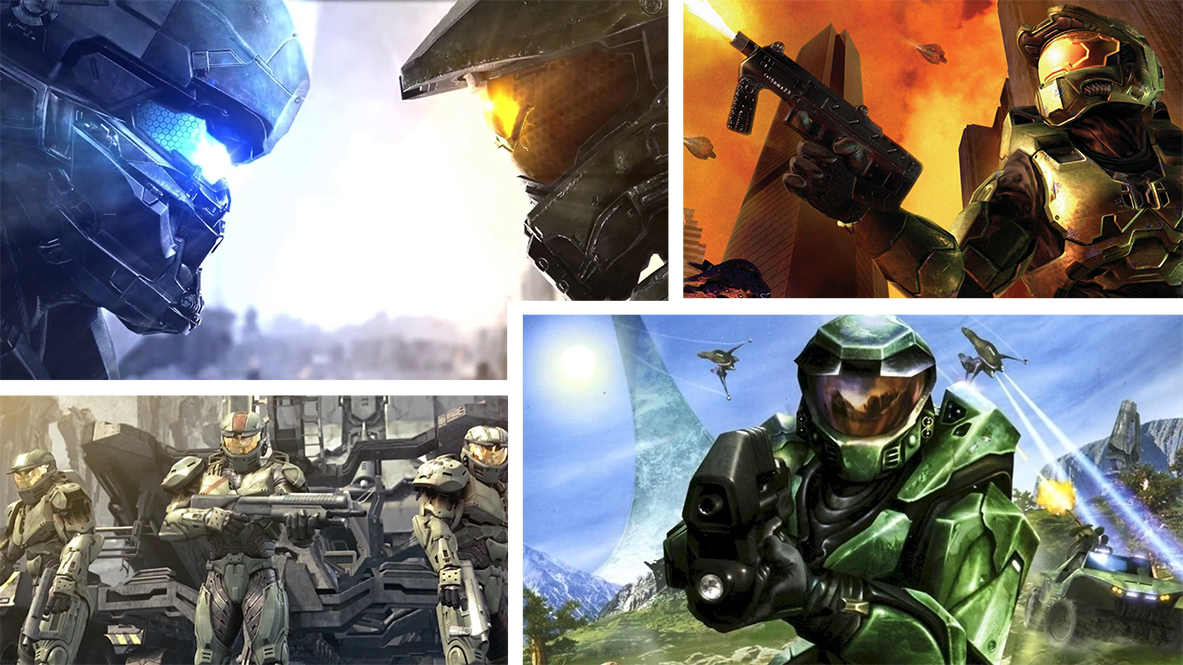 Credit: 343 Industries / Bungie /Ensemble Studios
I don't mean to alarm you but the Halo franchise has been around for nearly TWO DECADES and, despite Master Chief's line about 'finishing the fight' a few games back, our green armored hero doesn't appear to be calming his trigger finger anytime soon. Halo Infinite is still set to release later this year so we thought it would be fun to revisit the action-packed series that has defined so many of our gaming experiences.
Also, to make things more interesting (and not at all controversial), we've ranked every major Halo title from worst to best. Yes, every entry has added a little more to the already massive Halo universe, but they aren't all perfectly cut gems in the pantheon of gaming – some are definitely a little rougher around the edges. Did your favorite come out on top or did it take too many unsuccessful risks to truly stand out above the rest?
Halo Games in Order
11) Halo Spartan Strike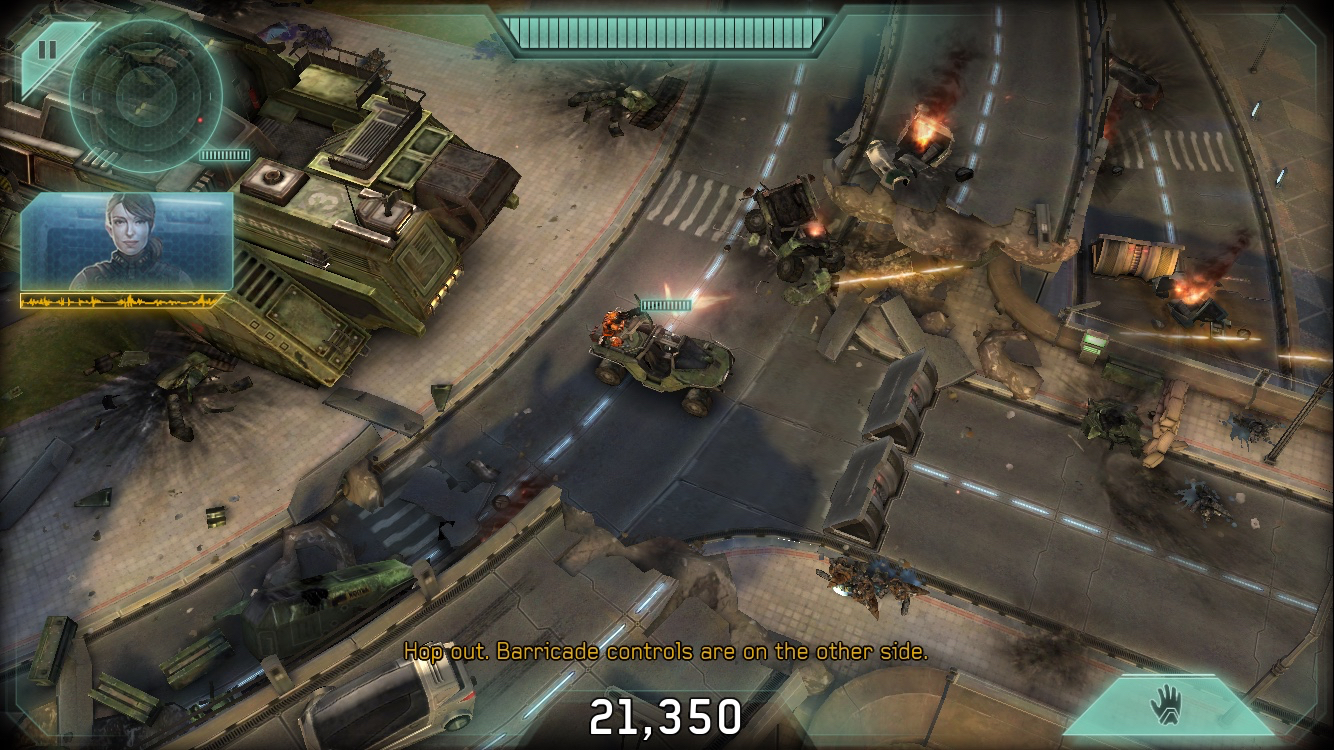 The second of two top-down twin-stick Halo shooters available on mobile platforms, Spartan Strike tosses players into the boots of an unnamed Spartan shooting it out during the attack on New Mombassa at the end of Halo 4. It ramps up the action to make up for its smaller scale by equipping players with oodles of weapons and gear right out of the gate, resulting in a one-Spartan-army the likes of which could give the Master Chief a run for his money.
It feels a lot like what Halo might have been if it was released as an arcade game back in the '80s. The bite-sized missions are ideal for mobile platforms but it's disappointing that it can't be played on Xbox platforms or with friends in a co-op mode like its predecessor. Plus, with so many previously visited locales from past games, it'll probably leave you wondering why you aren't playing one of those titles instead.
10) Halo Spartan Assault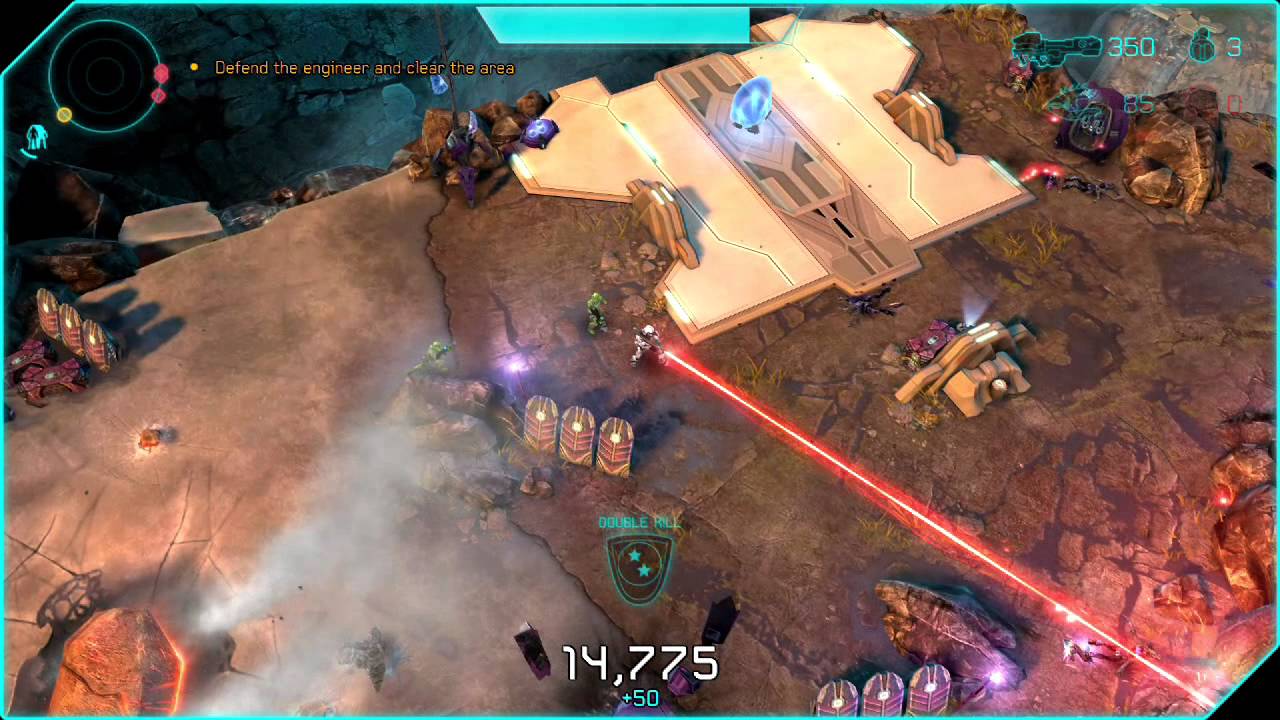 Another twin-stick shooter, Spartan Assault follows the battles of Spartans Edward Davis and Sarah Palmer as it attempts to bridge the gap between Halo 3 and Halo 4. Its beautifully animated cutscenes, well-produced sounds effects, and superior voice acting are definitely impressive and the option to play on the Xbox 360 or Xbox One is convenient, but the twin-stick controls remain a bit frustrating and take time to get used to. Players with a mouse and keyboard on hand can avoid a lot of headaches.
Additionally, the arcade-based scoring system, while a good idea in theory, seems to detract from the character-focused narrative that the game clearly tried to push. It's hard to feel an emotional pull from the characters when kill streak indicators are constantly splashing across the screen. Overall, Assault is a nice fix if you're feeling the itch to dive back into the Halo universe while on-the-go, but don't expect to feel fully satisfied.
9) Halo Wars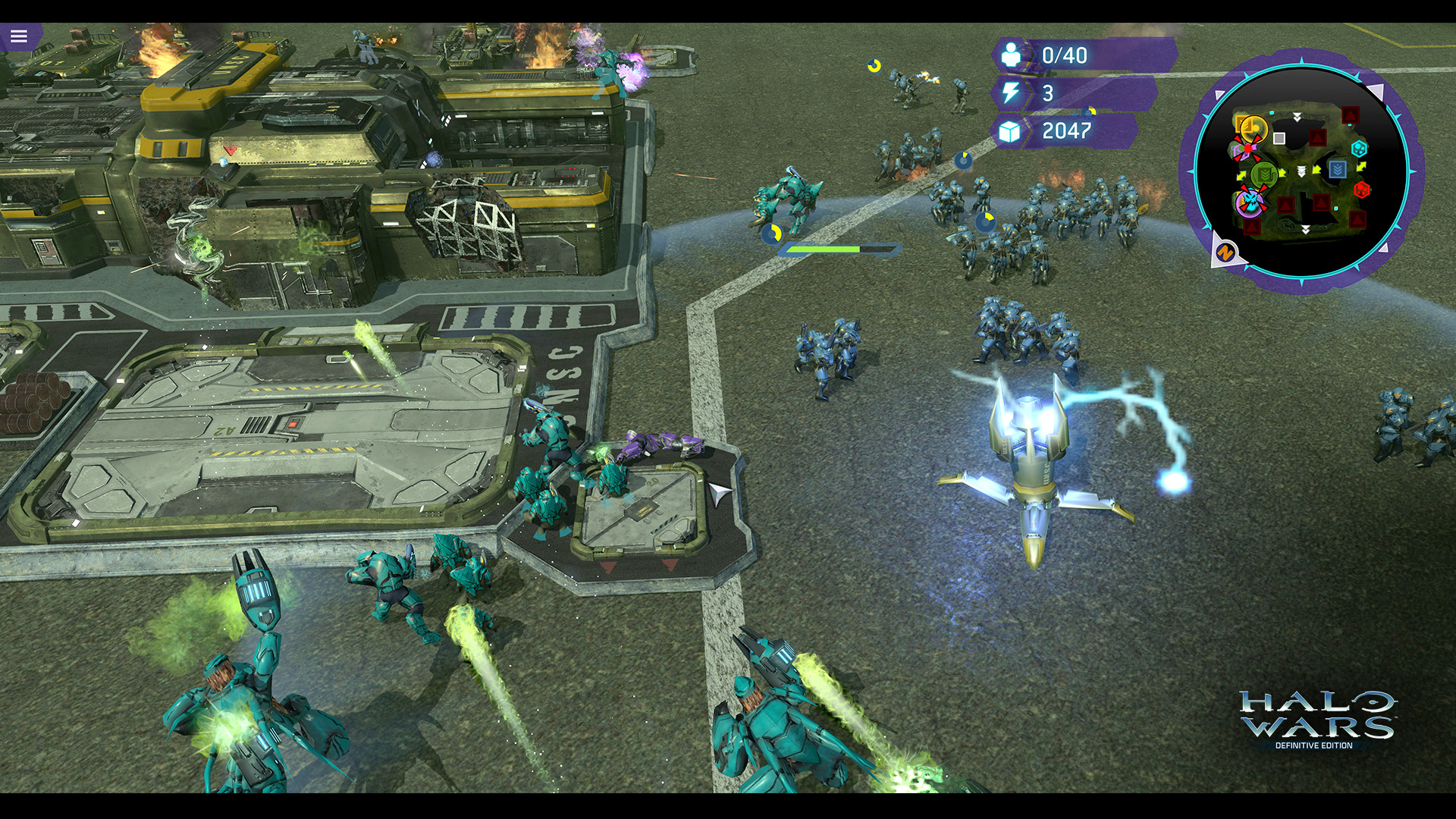 A Halo game without the Master Chief is odd, but when it's not even a first-person shooter, you can't help but wonder what Microsoft was thinking (or drinking). Halo Wars wasn't necessarily a bad game, though. The console-based real-time strategy game features a solid story, gorgeous cutscenes, and a score by Stephen Rippy that rivals Martin O'Donnell's incredible work from previous games. It was even developed by Ensemble Studios—the same developer behind the classic Age of Empires games—but none of this could save it from feeling a bit clunky and out-of-place when compared to the polished shooters Bungie was known for.
On the bright side, the process of building massive bases, armies, and vehicles is definitely streamlined compared to other RTS titles, making your fight against the Covenant brisk and constant rather than being bogged down by menus and other minutiae commonplace in the genre. The birds-eye view of combat simply can't compare to adrenaline-pumping action you get while staring down the barrels of various UNSC-issued weaponry, though. Even though Halo Wars rightfully earned an ardent group of fans who appreciated its deviation from the norm, most franchise vets and seasoned RTS players couldn't be bothered with it.
8) Halo Wars 2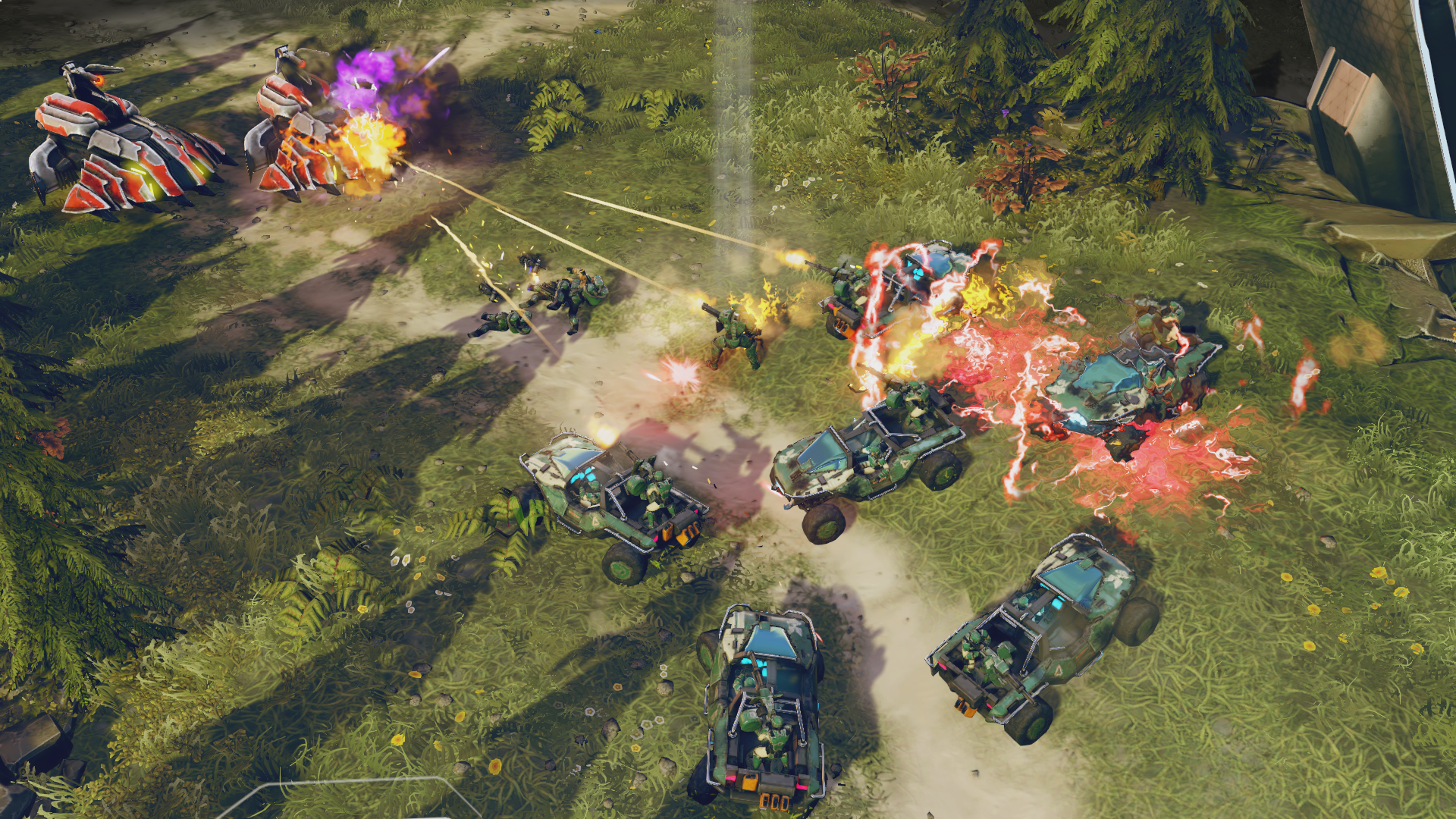 Another real-time strategy Halo game? Sure. We were all craving more mediocrity. Halo Wars 2—developed by Creative Assembly after Ensemble Studios disbanded—provided additional polish and a handful of new features but, for the most part, was more of the same. At least the single-player experience offered some bold new steps narratively as players face off against a fearsome new foe, but it's a short campaign that ends rather abruptly and on a frustrating cliffhanger.
Multiplayer offers much of the same experiences, too, but on mostly smaller maps this go-around for some reason. Thankfully, the game's exciting new Blitz mode is a fun feature that further streamlines resource-gathering and base-building by giving players a set of cards enabling them to deploy troops and special abilities anywhere on the map. The system makes games more fast-paced and intense, distancing itself even further from the classic RTS experience but offering something new that casual and new RTS players might appreciate.
7) Halo 4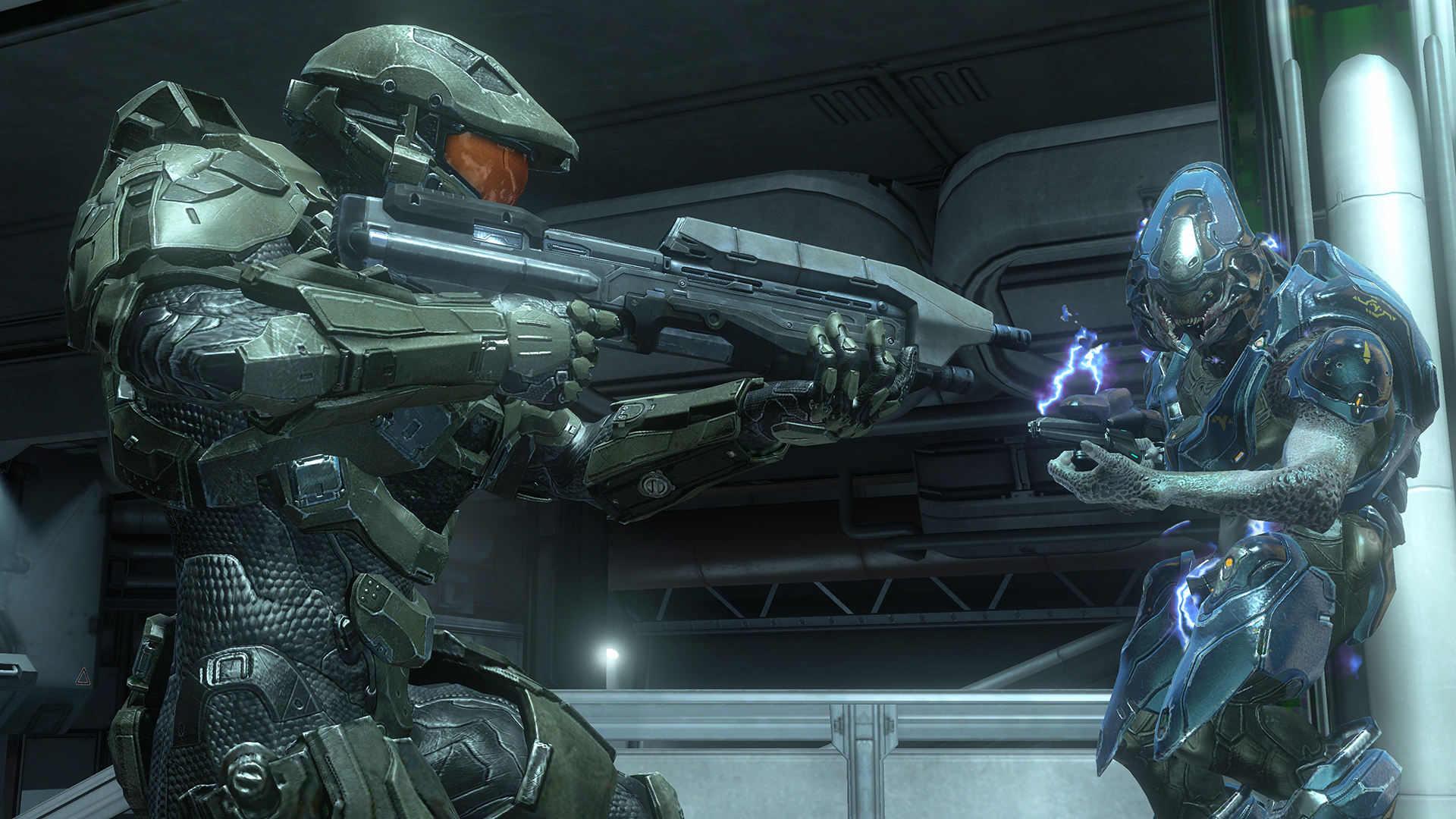 After Bungie departed Xbox Game Studios, 343 Industries was left with the daunting task of following in their massive, Master Chief-sized footsteps, so it's no surprise that their first foray into the Halo universe wasn't everyone's cup of tea. Halo 4 isn't necessarily a bad game; it's a perfectly adequate shooter that's plenty of fun to play and looks damn good despite the Xbox 360's aging hardware. It simply didn't live up to the Halo standards that folks knew, loved, and expected.
It features a more "human" side to John-117, delving deeper into his background and relationships than ever before but the gameplay and overall story weren't as innovative or interesting to match. It lacked the scope and depth of titles in the previous Halo trilogy and its multiplayer seemingly took more notes from Call of Duty than any Halo installment. Overall, it's a solid game that delivers a quality gaming experience but remains pretty lackluster when compared to the rest of the franchise.
6) Halo 5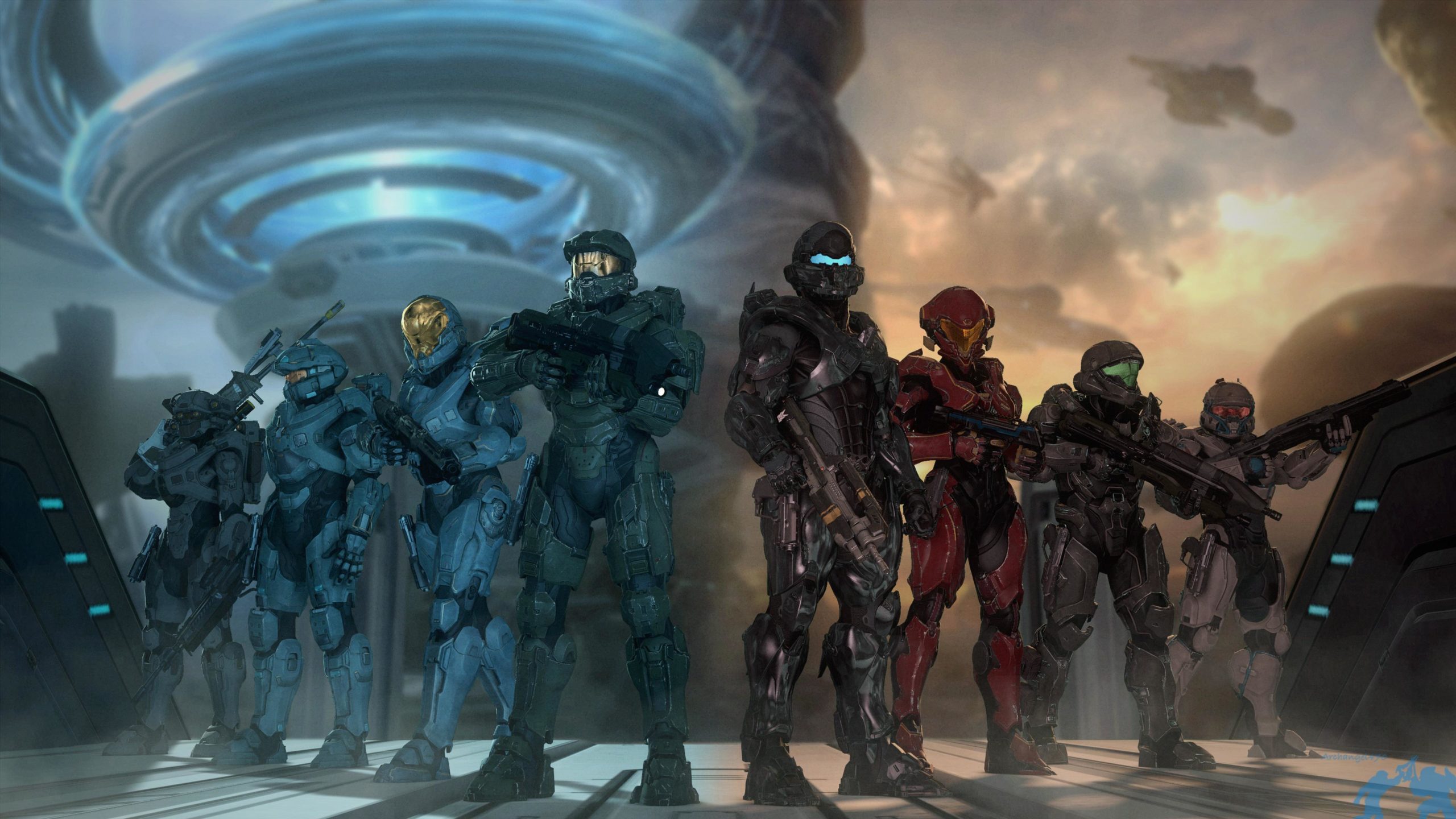 We all had high hopes for the Xbox One's first proper Halo game (it currently holds the record for the biggest Halo launch, after all) but it ended up feeling like the most confused entry in the series. The campaign was designed with an entire squad of online friends in mind and, as a result, is a pretty brutal grind when stuck playing with a bunch of AI Spartans. One round against the damnable Warden Eternal (a recurring mini-boss who only takes damage when you can maneuver around him and shoot him in the back) will make you understand.
To make matters worse, 343 decided to put the kibosh on one of the biggest draws to the Halo experience: couch co-op. So, even if you want to play with someone else, they'll need their own copy of the game, Xbox One console, TV, and Xbox Live subscription to join you in the fight.
Now, despite what some pissy fanboys might say, the latest Halo entry isn't all bad. Multiplayer introduced plenty of fun, redeeming qualities to the franchise like streamlined player movement and the sprawling action of the Warzone game mode, but it still felt a bit dated compared to other FPS titles at the time. Not to mention, you'd have to look far and wide to find a player who likes a loot box system. Here's to hoping for a return to the series' roots in Halo Infinite.
5) Halo 3: ODST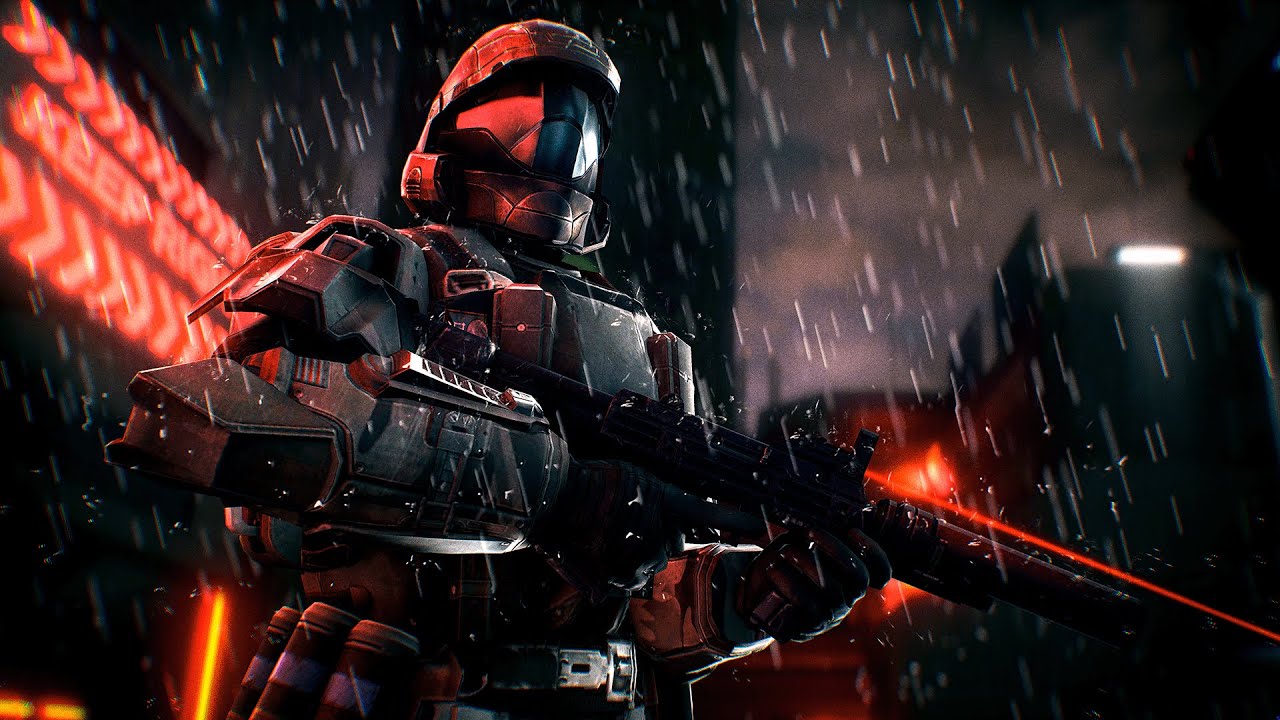 Despite not even letting players jump into the Mjolnir armor of a Spartan, the jazzy Halo 3: ODST solidified itself as a hit with its unique noir themes, engaging storyline, and colorful cast of characters. It was the brave departure from the norm that made this massive "expansion" stand out amongst a catalog of full-length titles. Rather than playing a superpowered Spartan, ODST throws you into the boots of a UNSC shock trooper – no dual-wielding, no armor upgrades, no problem. It stripped away many of the science fiction elements of other Halo games in favor of a pretty straightforward military campaign chock-full of easter eggs for those willing to search for them.
But fear not – there's still plenty of alien-slaughtering goodness here. In fact, ODST was our first introduction to Firefight: the single or cooperative horde mode that had players fighting wave after wave of Covenant attackers. And while ODST simply adopted Halo 3's superb multiplayer mode, it included all of the main game's DLC maps, making it the ideal expansion for an already incredible game.
Oh, and extra points for Nathan Fillion.
4) Halo: Combat Evolved (the best one to start with if you're a newcomer)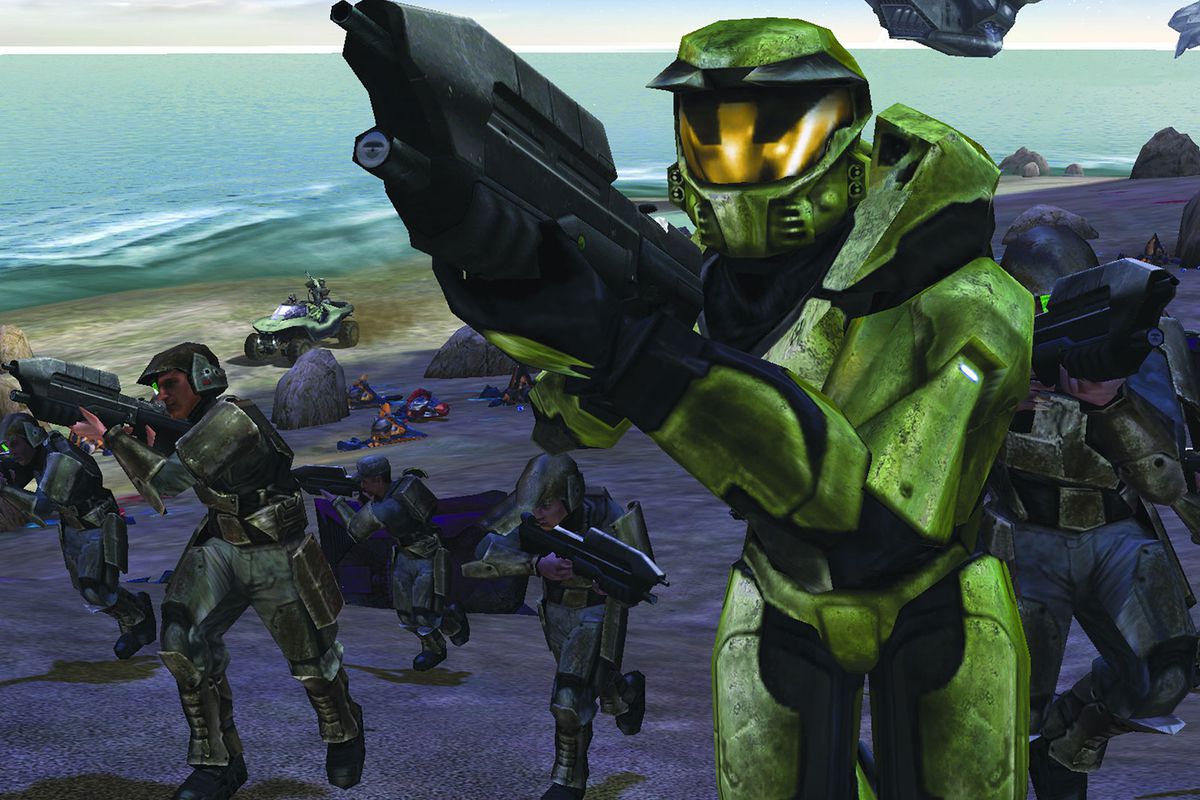 The FPS that defined a generation, Halo CE was a rare gem that placed as much importance on universe-building as it did game mechanics, which instantly made Microsoft's new video game console a household name. Players were thrust headfirst into a high-octane emergency escape to a mysterious ring-world that neither you nor the characters in the game knew anything about. We were introduced to the fearsome Covenant, the zombie-like Flood, and a pistol that could probably sink an aircraft carrier, all of which made the game truly unforgettable.
Of course, it was the game's multiplayer that gave Halo CE its longevity. It introduced countless console gamers to LAN parties for the first time, offering up matches with a then-astounding 16 players, all of whom were likely screaming obscenities across a Doritos- and Mountain Dew-filled house. Add to that the introduction of near-perfect multiplayer maps like Battle Creek, Hang Em' High, and Blood Gulch and you've got yourself an instant classic that lived up to its name by evolving first-person combat as we knew it.
3) Halo: Reach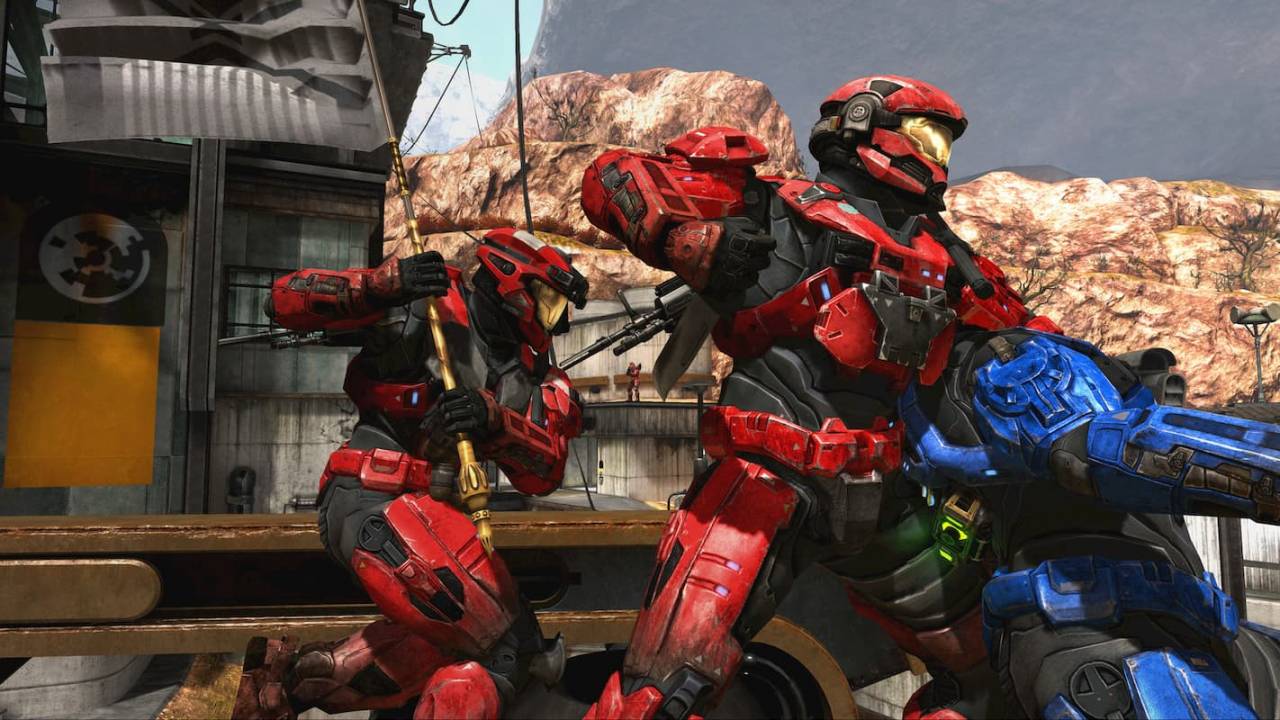 Reach was Bungie's last hurrah in the Halo realm and, boy, oh boy, did they want to leave an impression. Despite being nearly 10 years old, the game still holds up thanks to its impressive art direction and fluid gameplay. The perfectly-paced campaign stands out for being a prologue that ends in heroic tragedy rather than the standard Mjolnir-armored fist pump of victory and features a squad made up predominantly of Spartan-III's rather than beefy Spartan-II's like the Master Chief.
It's a game that took major risks, many of which paid off. Spartan suit customization is taken to a whole new level and armor abilities add depth and positively affect the flow of multiplayer combat (though, armor lock users can still go straight to hell). The updated Forge mode offered players countless hours of custom map-building and the dedicated Griffball playlist is more fun than it has any right to be. Sure, players can knit-pick certain aspects like the hollow, short-lived characters and the introduction of reticle bloom but, all in all, Reach is the proper send-off from Bungie we deserved.
2) Halo 2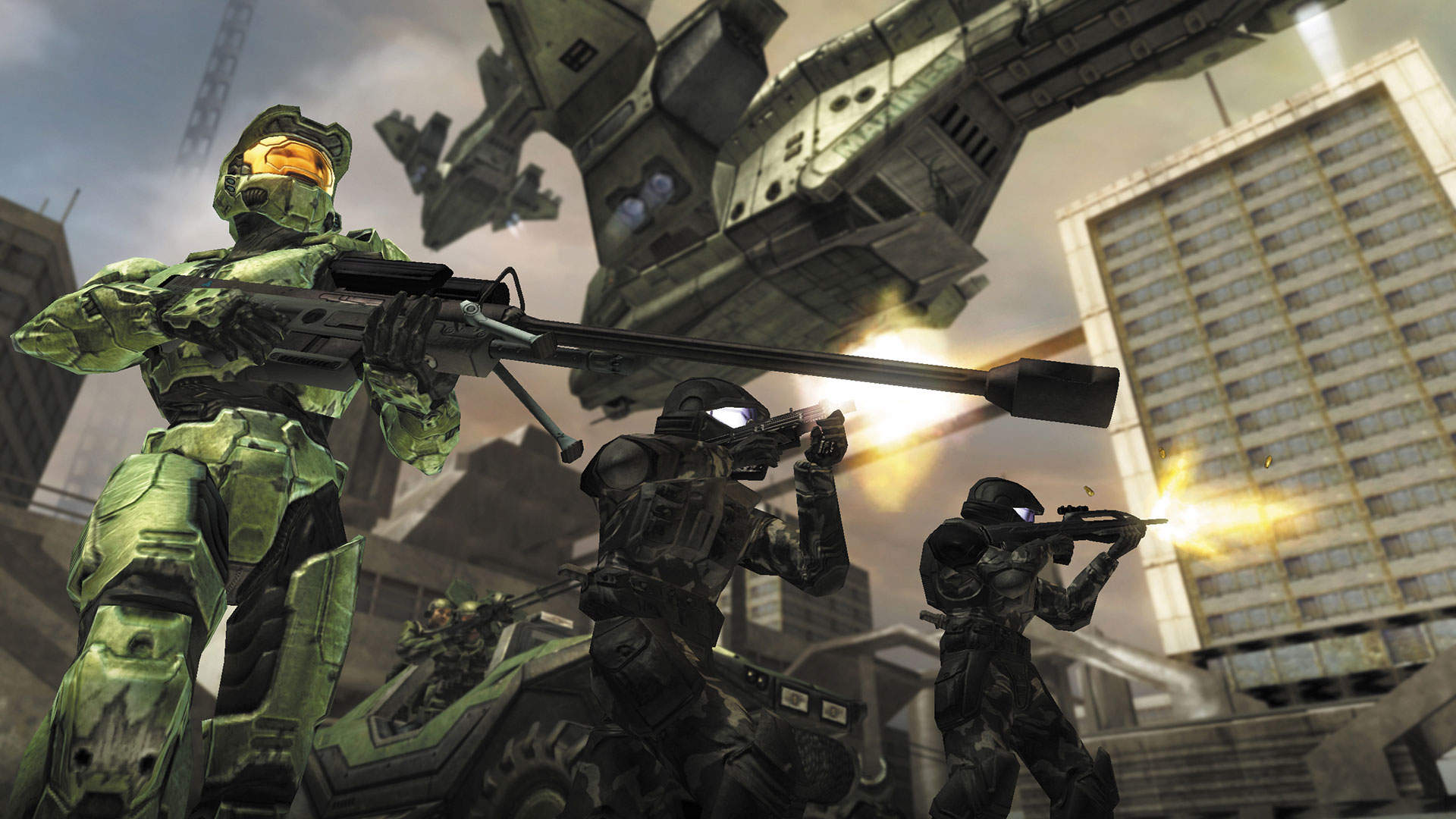 The sequel to Halo CE that seemingly every gamer on the planet was clamoring for, Halo 2 was not only a worthy follow-up to a genre-defining FPS but truly defined the landscape of online gaming. It was visually stunning at the time and introduced key gameplay features like dual-wielding weapons and vehicle hijacking that would become mainstays in the franchise, but the game's linear campaign also forced us into the role of the Arbiter—a deviation that, while bold in concept, many players weren't too excited about.
Multiplayer was Halo 2's crowning achievement, though. Players could finally utilize the mighty power of the internet to slaughter their buddies online, and we did… for hours… sometimes avoiding less important responsibilities like school and daily hygiene to do so. How were we supposed to focus on geometry homework when we knew our friends were online, gutting each other with energy swords on Lockout?
1) Halo 3 (coincidentally, also the best-selling Halo game)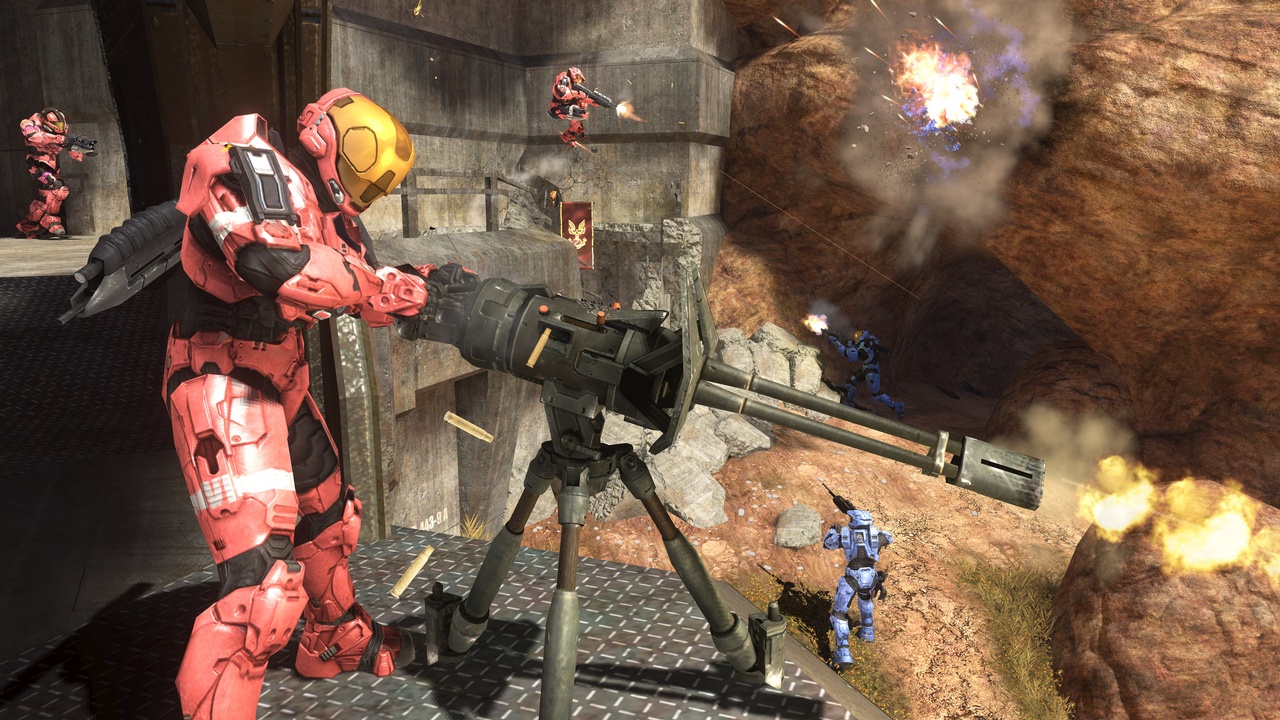 The conclusion of the original trilogy, Halo 3 took us back to Earth to "finish the fight" once and for all against the Covenant and the Flood. It not only offered classic Halo combat and gunplay polished to near perfection but also introduced 4-person co-op, which was perfect for taking on its tough-as-nails Legendary difficulty. If it didn't include the infuriating, flood-infested "Cortana" level (which is a special kind of masochism on higher difficulties), the campaign would be damn-near perfect.
Halo 3's multiplayer, however, needs no such caveats. This shining jewel of FPS carnage easily competes against Mario Kart and Goldeneye 007 for the best multiplayer experience of all time. Bungie's top-notch map creators deserve all the credit for constructing some of the most engaging and memorable multiplayer experiences gamers have ever had. On top of this, developers went above and beyond to balance dual-wielding and power weapons and added diverse new items like the bubble shield and power drain, adding depth to an already premium competitive mode. Unsurprisingly, it remains the best-selling Halo title with a staggering 14.5 million copies sold, so if you want to experience Halo as it was meant to be played, look no further.
You might consider breaking up your Halo battles with some work out video games – it's a legit way to keep your physical fitness in check in the comfort of your own home. The good news is that playing video games with your kids can be good for their health.