The Trailer for Disney+'s Hamilton has Arrived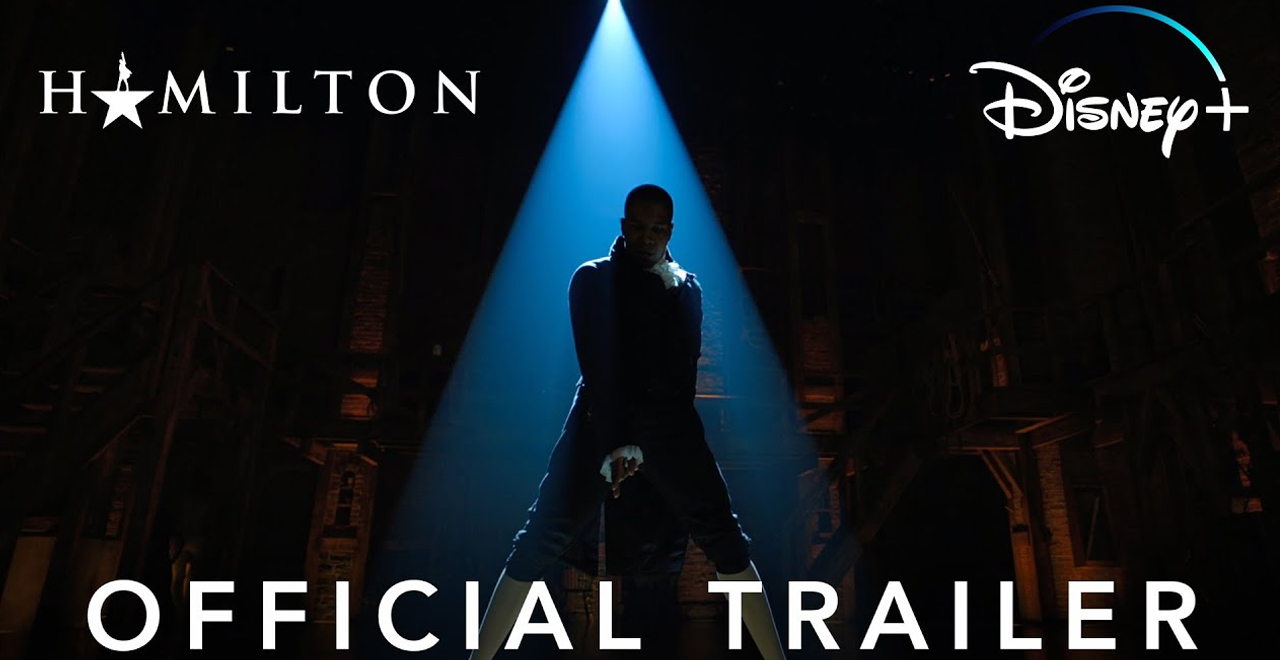 There aren't a ton of upsides to a global pandemic forcing everyone inside and closing down concerts, restaurants, cafes, and movie theaters, but there are some.
Hollywood has stepped up to help make things easier on everyone forced to stay home by releasing movies straight to streaming services for rental and purchase, and in some cases, they've even sped up their timelines and put things out long before they ever intended to. Perhaps the most exciting example of this is Disney+'s announcement that they were releasing the Hamilton musical a full year before they initially planned on it.
This Independence Day weekend (July 3rd, to be exact), the most celebrated and in-demand Broadway musical in decades, is coming to Disney+ for your viewing pleasure. This isn't a movie version of the stage play, it's the actual play itself, featuring the original cast (which includes Lin-Manuel Mirando, Daveed Diggs, and more), filmed on Broadway as it is presented every night. Or, as it was presented before Broadway shut down to flatten the curve.
We're not sure yet when we'll be able to go back to the theatre, but on July 3rd, you'll be able to pretend with Hamilton. You can sign up for Disney+ for $8.99/month or $89.99/year.
Check out the trailer: