This Haunted Clown Motel is Conveniently Located Beside a Cemetery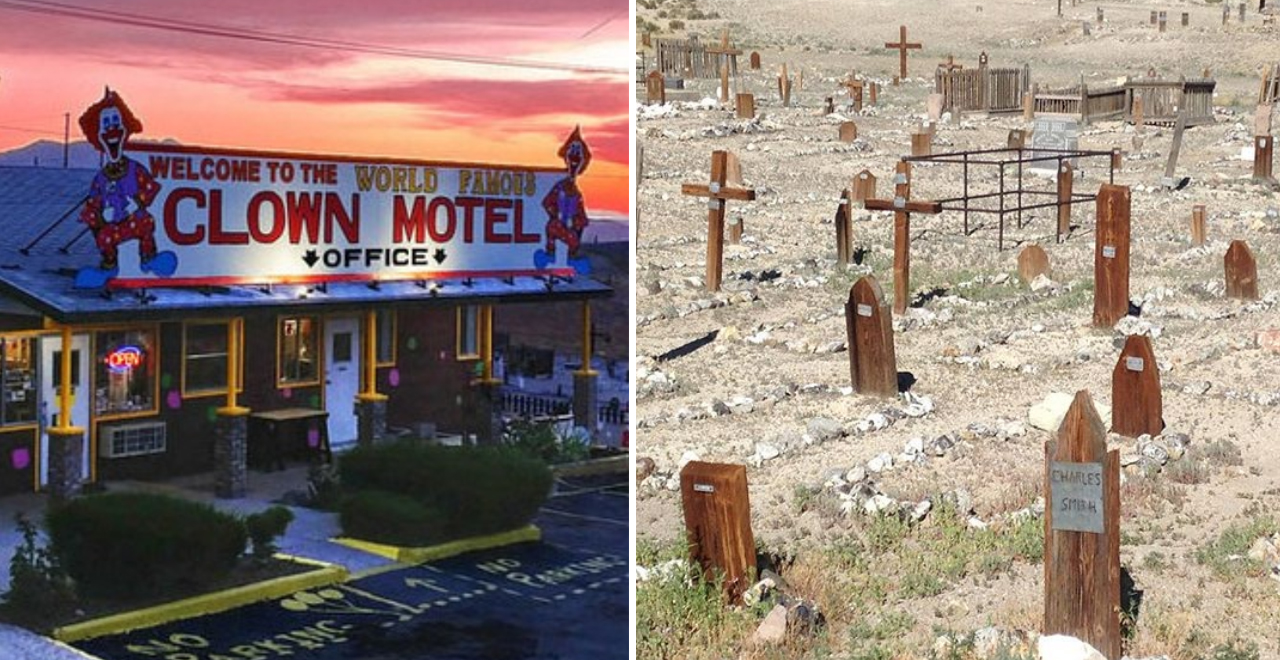 You know how people do theme weddings and completely deck out their venue accordingly? Like, if the wedding has a vintage theme, the couple might show up in an old Porsche and all the venue furniture will look like it's been sitting out in the rain for a while? Now imagine 2020 is your wedding, and of course, you know the theme by now. So what type of place is going to set the mood? That's right buddy, strap in – we're going to a haunted clown motel.
India native Hame Anand has loved clowns since he was 14 years old, stating that the permanently-smiling human-ish creatures were the only things that didn't scare him at a circus he attended (please don't sign me up for whatever hell-circus that poor kid sat through). Anand started collecting clown figurines, and in 2017, packed up several hundred and moved to Las Vegas to help his family run the two motels they owned. He had such a knack for the hospitality business that his brother decided to buy him his own hotel. Coincidentally, this was the exact time that Bob Perchetti, owner of Tonopah's infamous Clown Motel, decided to retire.
View this post on Instagram
The motel had been in business for over two decades when Anand added his own clowns to the motel collection and took over as owner and CEO. The motel's creepy exterior along with its chilling 800 clown-related artifacts made it a tourist destination along an otherwise barren highway (you know, aside from the cemetery directly next door).
View this post on Instagram
Guests at the motel have reported hearing voices, odd noises, footsteps, and once, a ghost who offered to fix a broken toilet.
Maybe it was Etta L. Hager?
The motel is now home to over 2,000 clown artifacts, and the collection is constantly growing. Anand explained to Thrillist, "if you have clowns, you can donate because it's the right place and right home for them." I, for one, promise to send any and all clowns I encounter directly to Anand, even if they aren't mine.
View this post on Instagram
Although Anand has embraced the chilling aspects of his Clown Motel by creating theme rooms from hit movies like Halloween, The Exorcist, and It (obviously), he doesn't think his clowns are very scary at all. "In my eyes, I don't see why people say 'creepy,'. My grandmother used to say, 'whenever you're down, look at the clown.' I grew up with this line. That's how I felt collecting the clowns. The clown is the laughing character. It makes you laugh."
We'll take your word for it, Anand. I truly cannot think of a better mascot for the garbage fire that is 2020 than a haunted clown, so there's really no better time to book a room. Enjoy your stay and good luck.