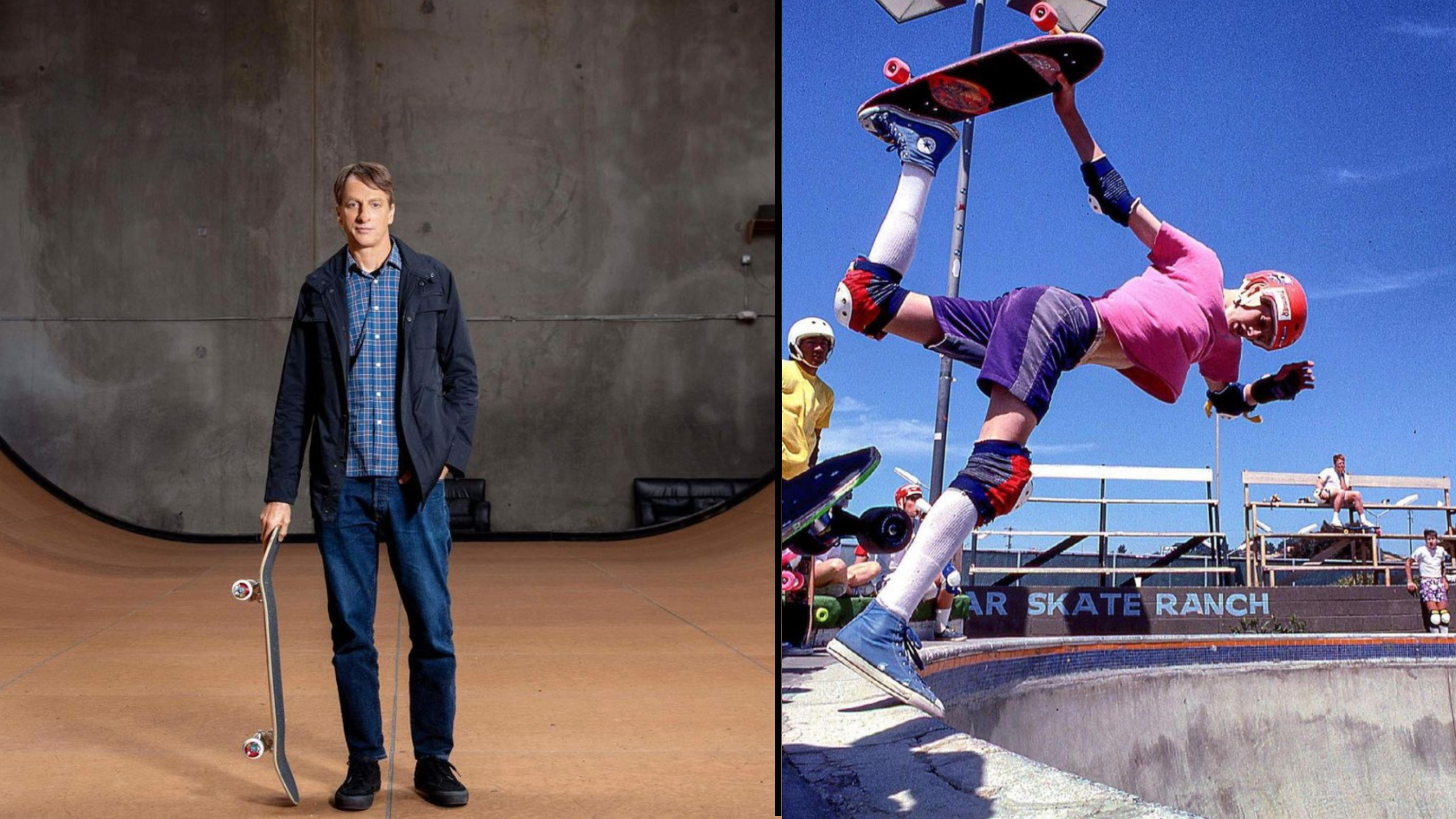 Credit: Instagram/Tony Hawk
Tony Hawk is going to the Olympics! OK, he's not going to represent Team USA, but he is going, and he'll be on team NBC, making his debut as a correspondent. When the Olympics hit Tokyo next month, skateboarding will be making its debut as an official sport, so it makes sense to have the legend himself as part of the action.
There's no bigger testament to how huge skateboarding has become than being recognized in the Olympics as an official sport. It went from a somewhat underground hobby to the X Games and to the real Olympic games, a feather in the sport's cap over its ascension.
Skateboarding legend @tonyhawk will join @taralipinski and @JohnnyGWeir as NBC Olympics correspondents for the #TokyoOlympics. https://t.co/ms5a5Ag1LP

— #TokyoOlympics (@NBCOlympics) June 10, 2021
1996 Olympics closing ceremonies. Outfits on point.
Frazier Crum Dyani Hendrix Cab Way Hawk Howard Menditto Boyle pic.twitter.com/E98KdPGRuP

— Tony Hawk (@tonyhawk) March 10, 2016
No one has done more than skateboarding than Tony Hawk. He's spent decades of his life embodying all that's good with the sport, turning pro as a teenager, pioneering some iconic tricks and spins, and spreading skateboarding goodwill at every turn. His video games influenced a generation and the guy has championed skateboarding more than anyone else. After all that work, he still is barely recognized in public.
View this post on Instagram
"I'm proud to be a correspondent for skateboarding's debut at the Tokyo Olympics. It will be a celebration of how far skateboarding has come, and a testament to the perseverance of skaters everywhere. I can't wait to see the action," Hawk told People dot com.
What's cool about skateboarding as an Olympic sport is the range of athletes that will be competing. 46-year-old Rune Glifberg competed in the very first X games nearly three decades ago and was featured in the first "Tony Hawk Pro Skater" video game. Now, he'll be the oldest competing in the skateboarding competition, with competitors going as young as 12-year-old.
It's only right that Hawk has some role in the sport's special moment. It's a great way to spread the sport to even more viewers, bring it into the mainstream even more, and bring new people into taking part in the sport.
Plus, Tony Hawk is a fan of The Dad, so we will always be a fan of Tony Hawk.