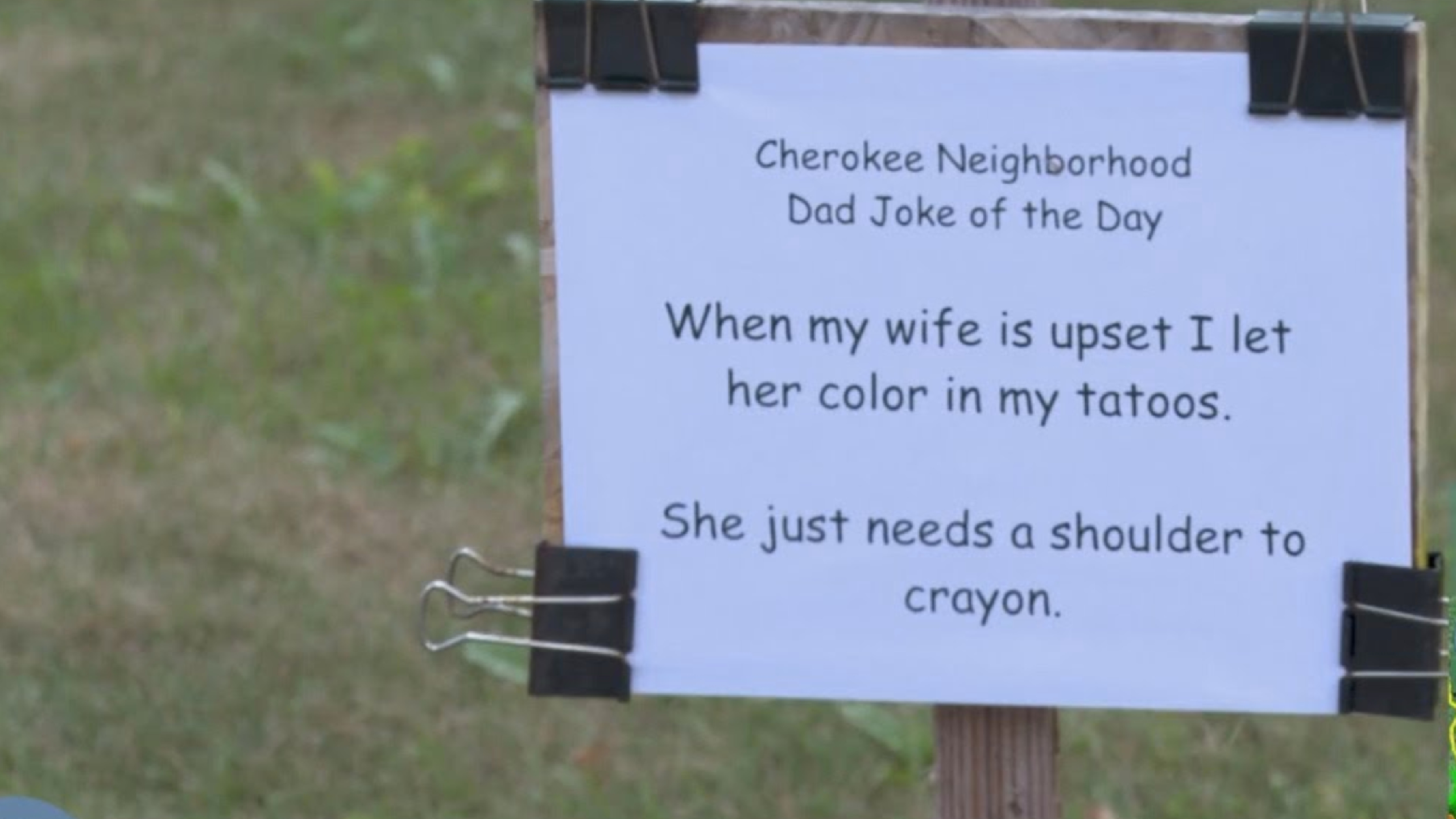 Credit: YouTube/Channel 3000
Dad jokes are magical. If you're here, you know that already. They can liven up a carpool or family dinner like nothing else. And they may be even more powerful than we think, as dad jokes helped one woman start walking again.
A couple in Wisconsin started posting dad jokes in their yard during the Covid lockdowns as a way to keep morale up. Tom and Jennifer Hanser wanted to bring some levity during a dark time, and it's grown so much they don't know if they'll be able to stop.
And it helped one of their neighbors actually walk. After she had back surgery, her doctor told her that taking small walks with a walker could help her regain her ability to walk on her own again. She didn't want to do it, but after coming across her neighbor's dad jokes in the yard, they quickly became the motivation for her to keep walking every day.
Tom and Jennifer have seen their project not only help a neighbor learn to walk on her own again, but also inspire their community. They've seen cars stop as they pass by and take photos, and have received letters in the mail from admirers of their work.
They even have the best means-tested way to select the dad jokes they post. They run them by their high school-aged daughter. "We get the eye roll test. If she rolls her eyes at it, we know that's a good dad joke."
The couple told a local TV station about some of their favorite jokes, including "I canceled my subscription to the Scrabble club. Now they're sending me threatening letters" and "I ate a kids meal at McDonald's today. His mom got really mad."

Never doubt the power of dad jokes.