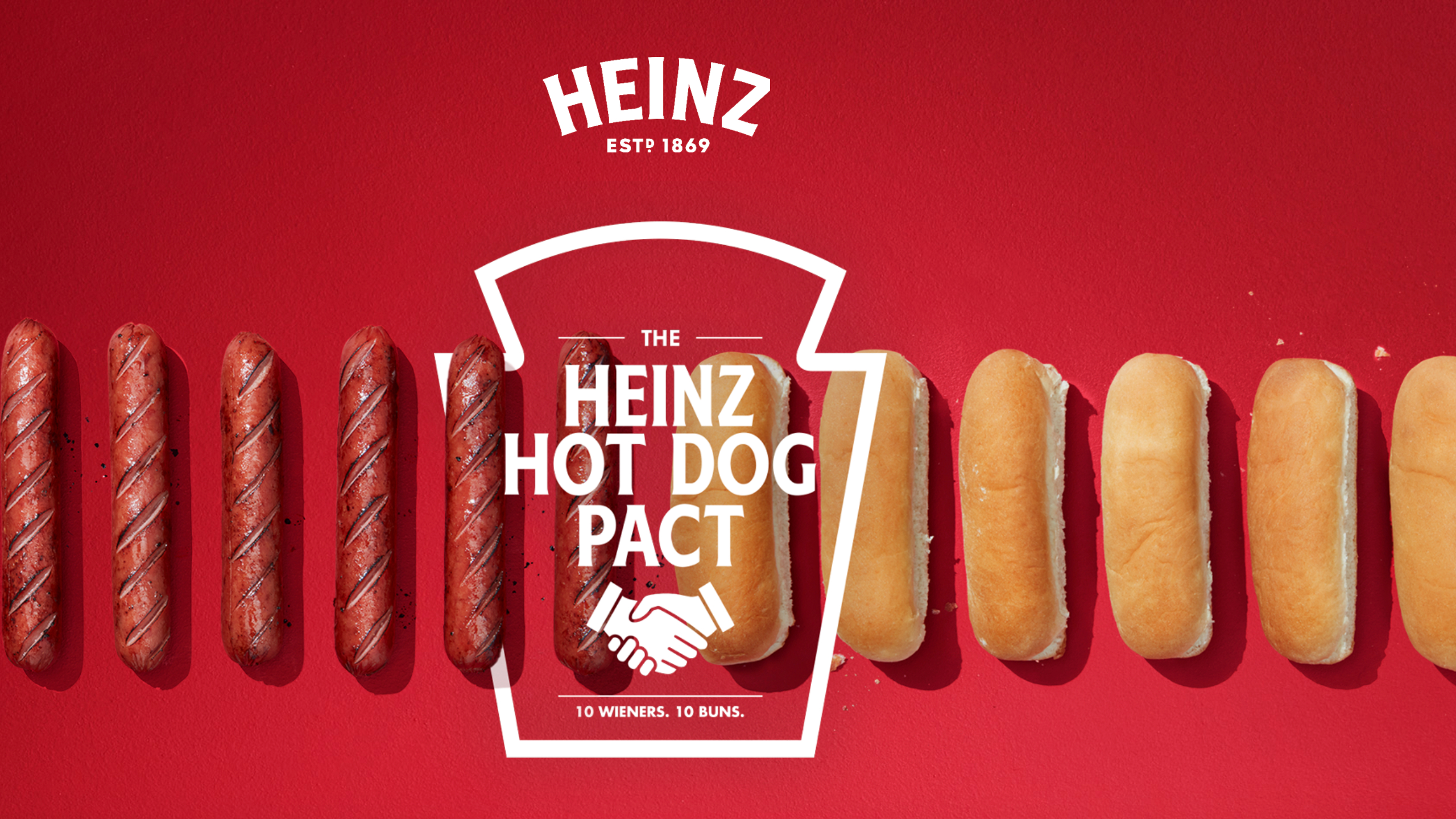 Credit: Heinz
One of the most frustrating aspects of grilling is that hot dogs and hot dog buns are sold in different numbers. Because of this, you're always stuck with two random hot dog buns at best, more if you have a kid that eats a hot dog without a bun. Heinz is leading the charge to end this madness once and for all.
The condiment company started a petition to get hot dogs and buns packaged in equal quantities.
View this post on Instagram
"Hot dog wieners come in packs of 10. Hot dog buns come in packs 8. WHY?!" Heinz wrote on their new website for the campaign. "As the condiment that has been bringing foods together for over 150 years, we've decided enough is enough."
To this end, they have started the "Heinz Hot Dog Pact." They're calling for 10 wieners and 10 buns. After all, it's time.
"We're calling on Big Bun and Big Wiener companies to find the answer to this hot dog packaging mismatch, once and for all. We need your signatures more than ever. Let's change hot dog history together."
This isn't the most pressing item in society, let's acknowledge that. Sometimes people read an article on the internet and become infuriated (it happens!) because their personal views don't reflect the gravity exhibited in the thing they read for free. Clearly, anything that references 'big wiener companies' is more silly than serious.
But sometimes, it's fun to make a big deal out of something seemingly small, and it's something WE THE PEOPLE can actually do to force a change. Can we change global warming? Probably not. Can we make the economy more equitable for everyone as robots take over more and more jobs? Probably not.
But 10 wieners and 10 buns? We CAN do that. So we MUST. You can add your signature to the 20,000+ collected so far.