REJOICE: Hot Dog Flavored Beer Is Here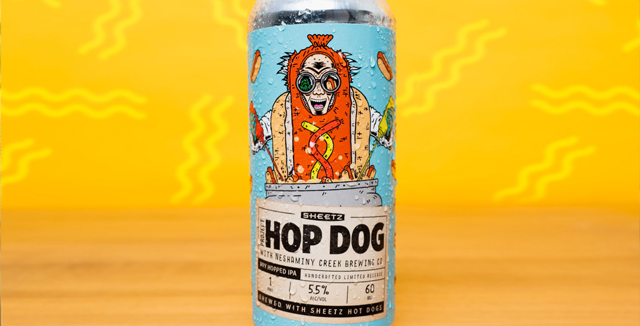 It doesn't get much better than a beer in one hand, hot dog in the other. (Unless it's in your pillow.) It's basically "10 and 2" for cookouts. But haven't you ever wished that perhaps, someday, maybe we could combine the two? No? Never even crossed your mind? That actually sounds sort of gross to you?
Well, too bad. Because Sheetz, a popular convenience store/restaurant based in Pennsylvania, has rolled out a limited edition craft beer that's brewed with, yes, hot dog.
Last summer, Sheetz got together with Rusty Rail Brewing to release its first store-brand beer, Project Coffee Hopz, brewed with their very own Sheetz Brothers Sumatra coffee beans.
Later in August, they broke ground with Project Blueberry Muffinz, which is exactly what it sounds like. A morning beer if we've ever seen one.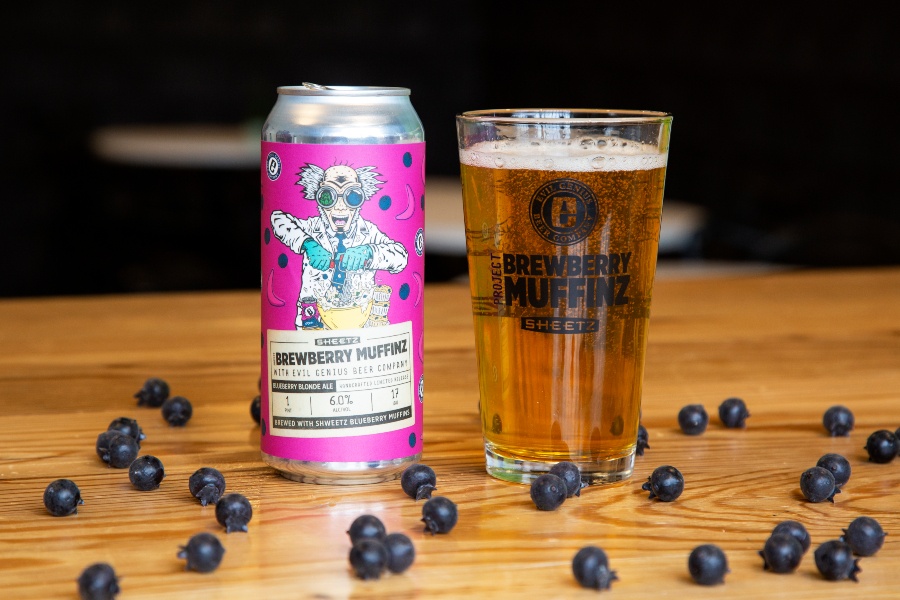 But Sheetz has really outdone themselves this year. Teaming up with Pennsylvania's own Neshaminy Creek Brewing, they rolled out a brand new ABV India Pale Ale. Light. Crisp. Dry-hopped with Nugget and Centennial hops.
Oh, and hot dogs. They tossed a bunch of Sheetz brand hot dogs in the brew kettle. Yep.
Introducing…
PROJECT HOP DOGZ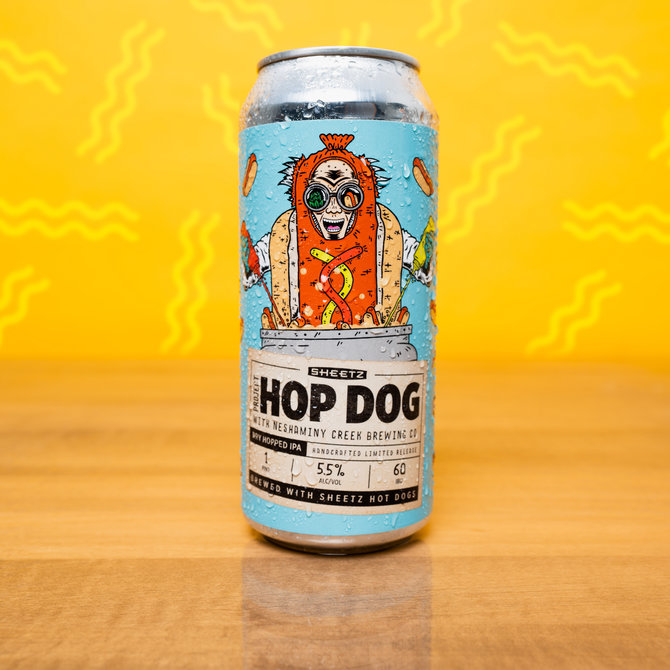 The beer, described by Sheetz as "refreshing and dry, with delicate hop flavors of citrus and pine," hit shelves at 128 locations across Pennsylvania this memorial day weekend.
"Don't worry, the beer does not taste like hot dogs!" reassures Neshaminy's head brewer, Jason Ranck. "We thought it was just a fun concept and the perfect beer for pairing with Sheetz Hot Dogz and warm-weather activities."
Sheetz and Neshaminy's hope to spread some much-needed good energy with this otherworldly concoction. "[It's] a surprise that'll engender smiles, laughter, and conversation—something we could all use more of right now," Jason continued.
Very touching. Cheers to these innovators. Now back to the lab. August is just around the corner and we still don't have a beer that tastes like new car smell.
Click here to see if Project Hop Dogz is available near you. And remember, dog responsibly.