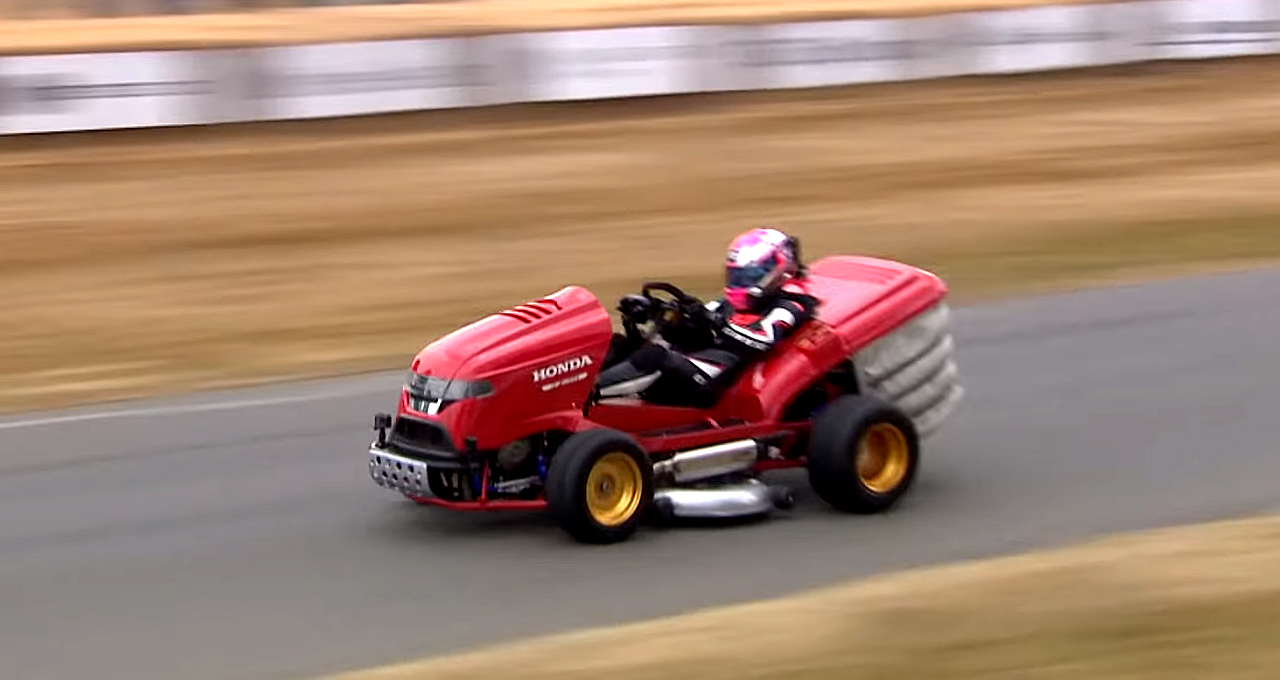 Credit: YouTube/Goodwood Road & Racing
Typically, when you hear about an engineering breakthrough, it has to do with saving lives or making an industry more efficient. A few special times, however, there's no real-world application at all and it's just really frickin' cool.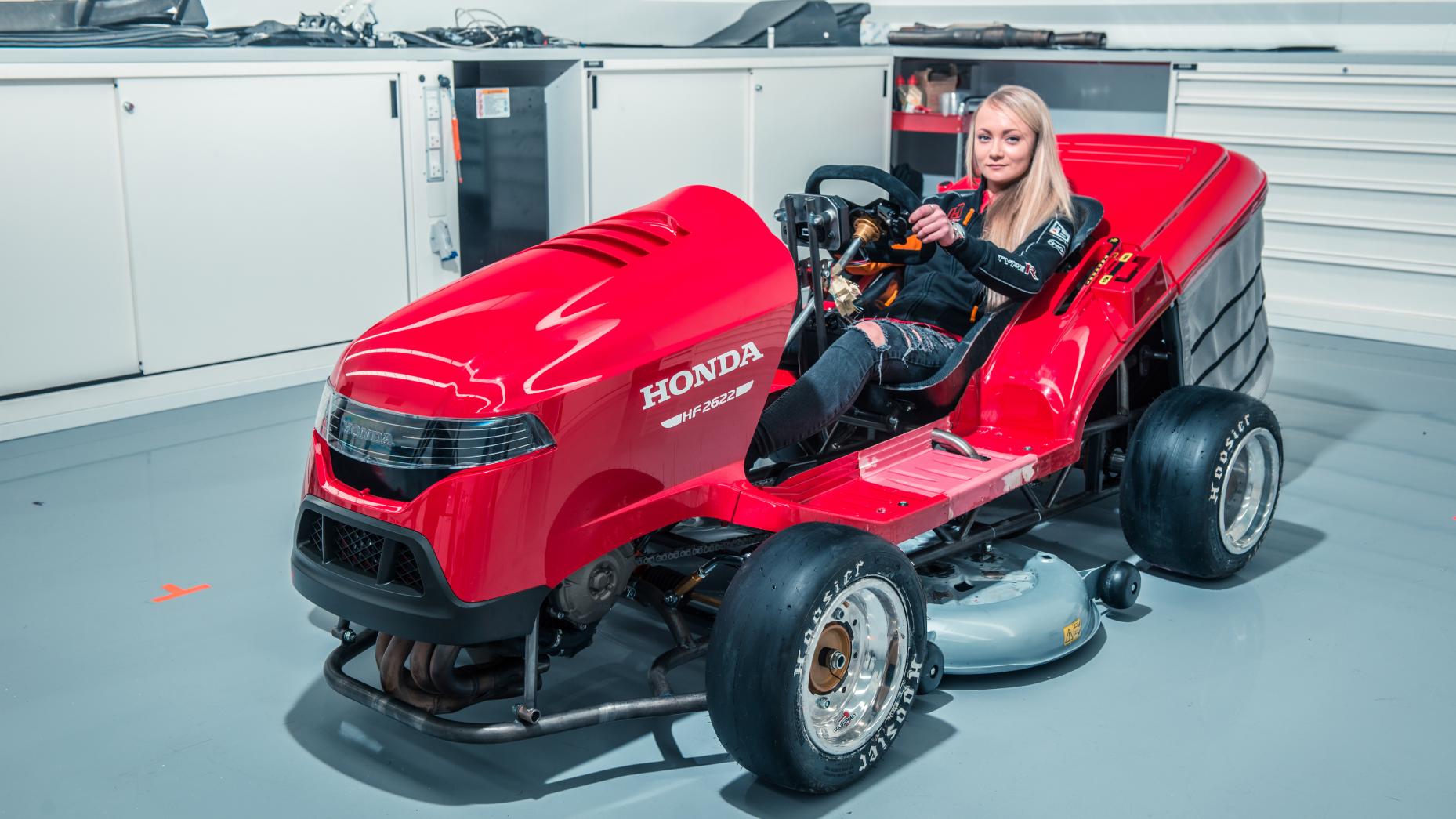 Thanks to a collaboration between BBC's Top Gear and Honda, the Guinness World Record for fastest lawnmower will have to be updated.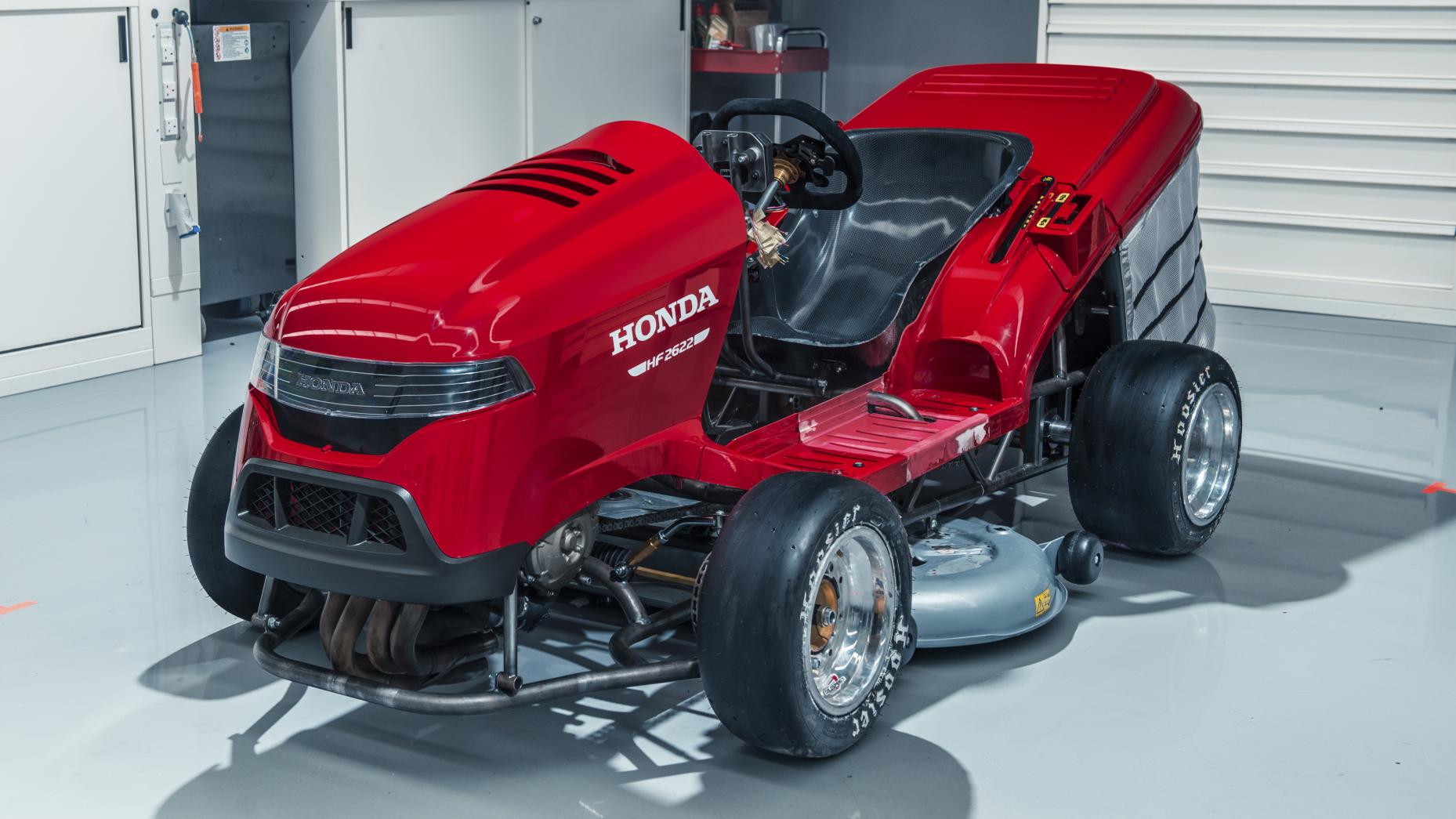 Utilizing an SP1 Fireblade engine, this baby engine has six gears and can hit 90mph… in first gear alone.
The compact engine also comes with a bunch of clever electronics to fine-tune handling, including traction control, ABS, and an anti-lift system to prevent the mower from popping any ill-timed (yet very badass) wheelies.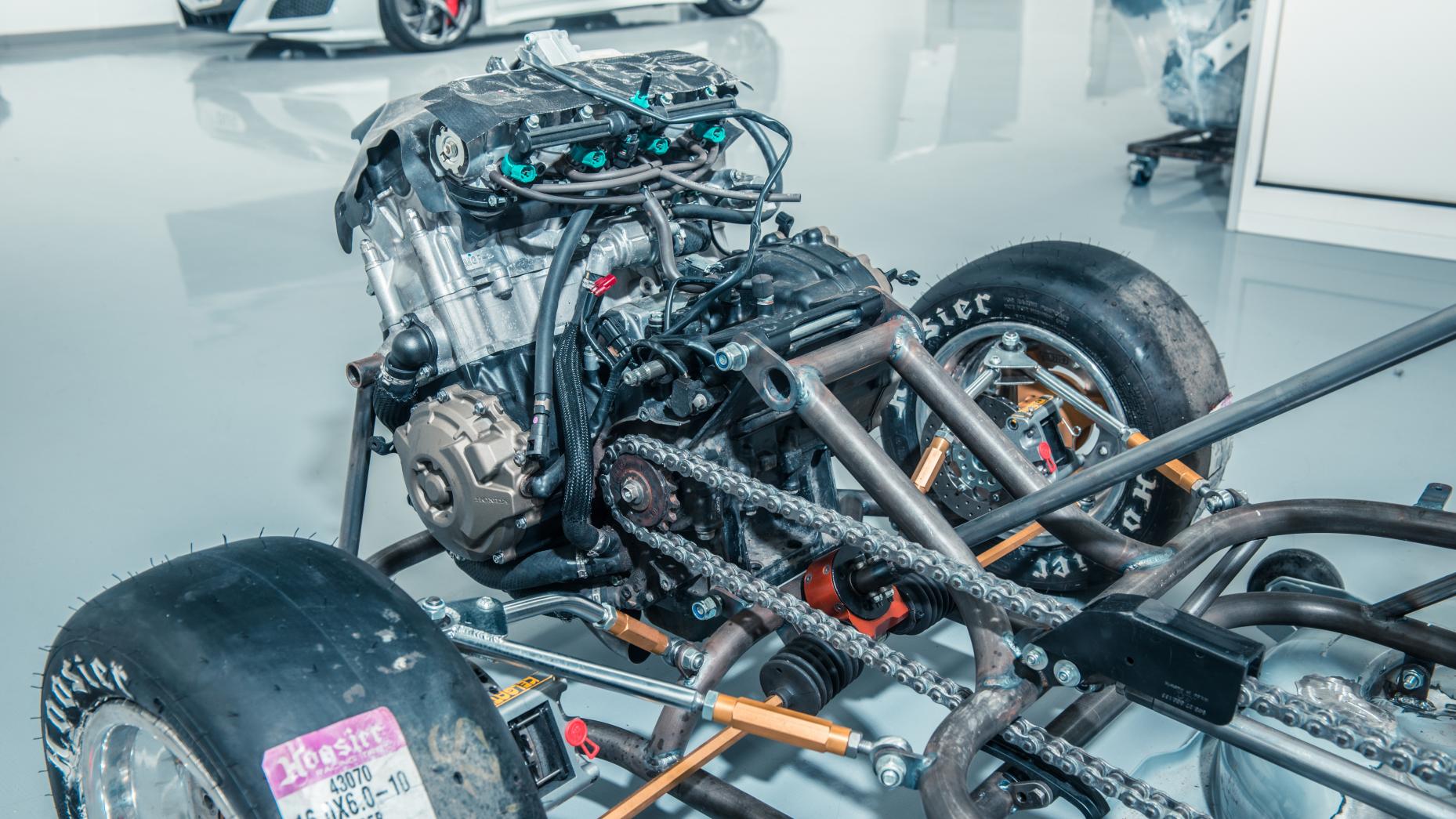 With Honda at the helm, engineering was key. They wanted to make sure the mower still looked like a mower.
The front cowl and grass bag are still 100% standard from the HF2622 model. Hell, the bag allegedly still has grass in it from its days as a standard mower.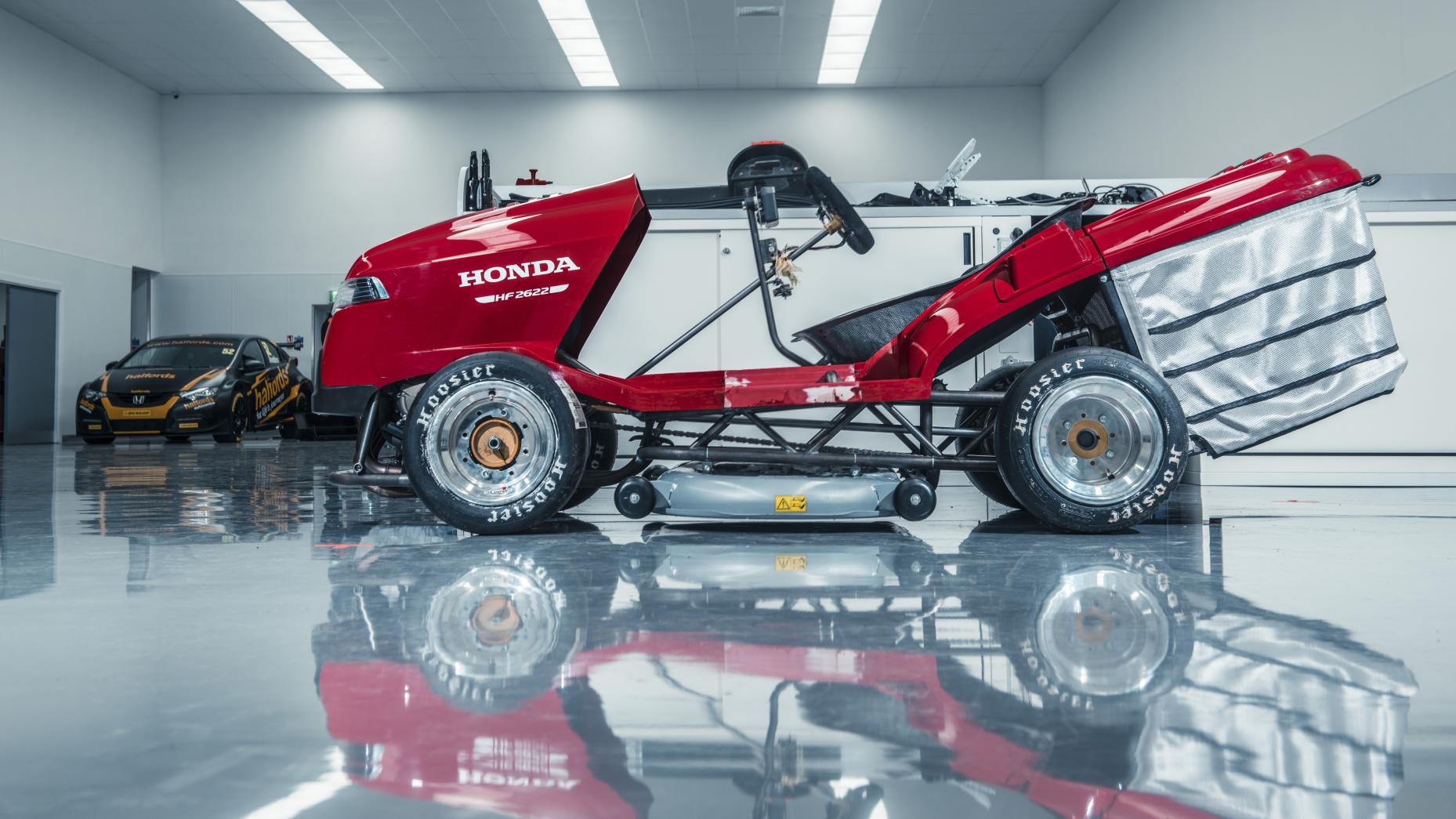 Which brings us to the big question: Will this thing actually mow?
The engineers had to sculpt two sections out of the cutter deck: One, in order for the chain to run to the rear tires and a second to fit the two batteries powering the electric motors for the spinning carbon fiber blades.
With this system in place, there's no reason this sucker can't mow a lawn at 100mph.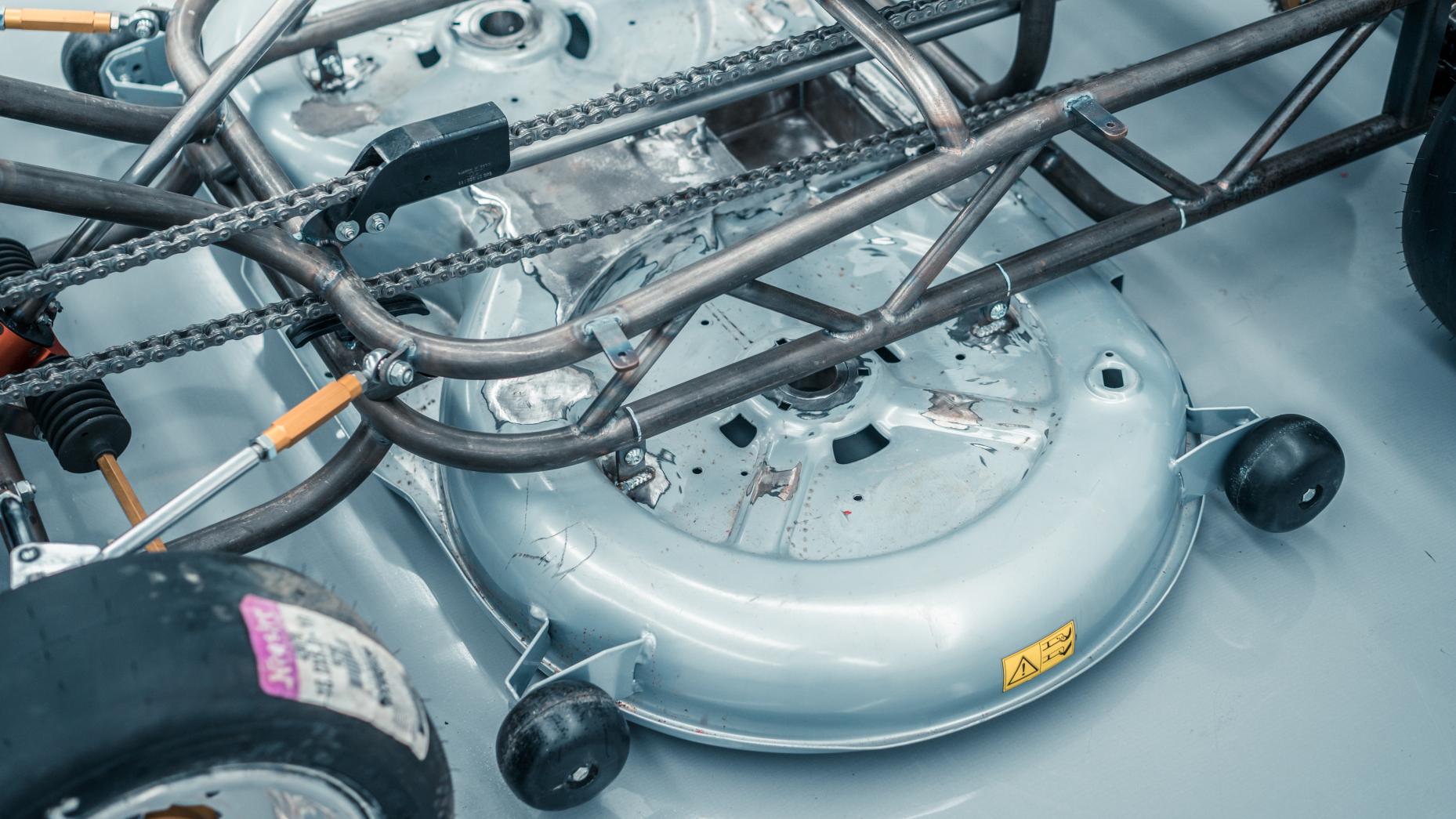 With all of this (quite literal) cutting-edge technology in place, racecar and stunt driver Jess Hawkins took to the track at Goodwood in Chichester, UK to put the ridiculous machine through a gauntlet of tight turns and straightaways.
In the end, the mower hit speeds over 134mph and Honda believes, with some additional tuning, it's capable of hitting 150mph.
Check out the terrifyingly awesome run for yourself!