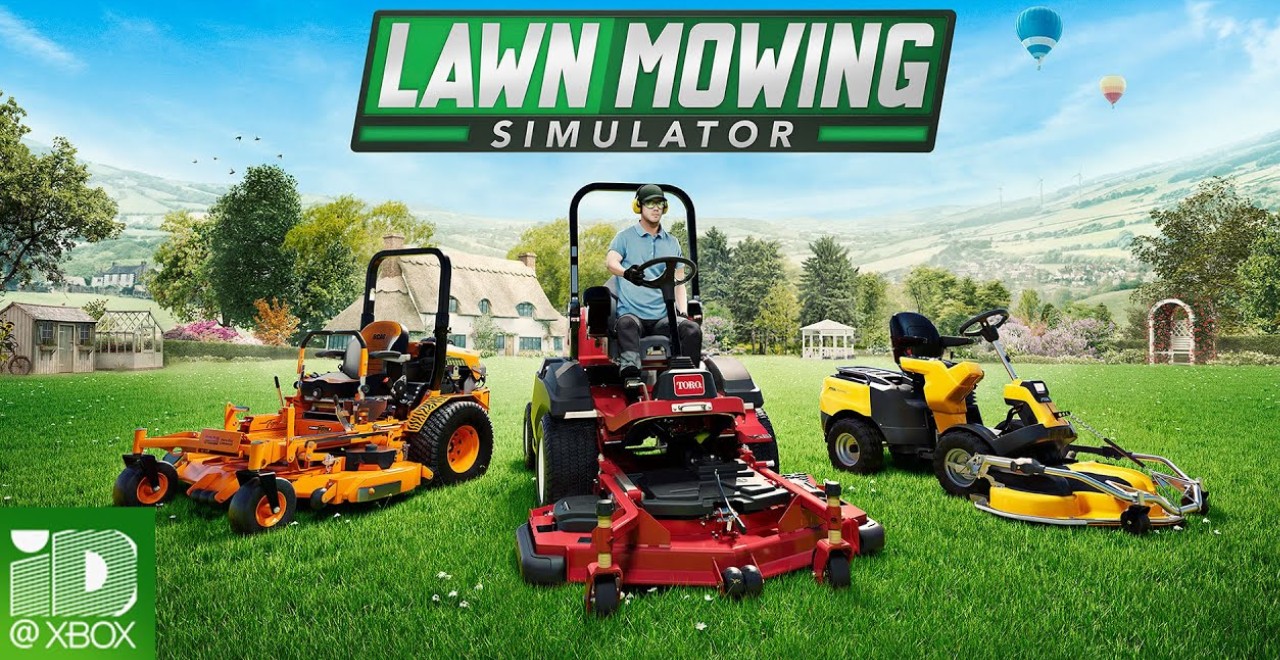 Credit: YouTube/Curve Digital
Move over Halo, it looks Xbox just got its new killer app.
Announced during the [email protected] showcase, Lawn Mowing Simulator from developer Skyhook Games caught a lot of attention… probably because everyone thought it was a joke.  That's not the case though as this game is very real, and Xbox One & Xbox Series X/S players will be able to give it a test run as early as next week.  You can sign up for a limited early access session via the Xbox Insider program which will take place from April 2 to April 16.
Lawn Mowing Simulator, a stunning mowing simulator and detailed business management game set in the British countryside, is coming to Xbox One and Xbox Series X|S in Summer 2021. Learn more: https://t.co/oEz00y115g

— Xbox Wire (@XboxWire) March 26, 2021
According to the official game description:
"Every blade counts in Lawn Mowing Simulator, the most accurate and detailed lawn mowing game ever created. Experience the thrill and authenticity of riding an expanding roster of licensed mowers across a range of beautiful rural British countryside settings whilst building the lawncare business of your dreams."
If the thought of building the lawncare business of your dreams revs your engines, you can check out those beautiful lawnmowers in the announcement trailer to get even more hyped.
You won't just be mowing lawns in Lawn Mowing Simulator either.  You'll complete a variety of contracts to advance your mowing capabilities with several attachments that include stripe rollers, mulching kits, grass collectors, and more.  You'll also need to build your own lawn care business by acquiring and upgrading a headquarters, hiring employees, buying advertising slots, and balancing the books as you grow and expand your business.
Okay, I have to admit that I'm still on the fence about this one.  Building up your own lawn care business sounds alright, but I wish there was a story mode or morality system.  Imagine becoming good or evil depending on how you cut someone's lawn?  You could cut lawns for truth and justice or cause total chaos by not cutting lawns in a proper pattern or by driving around a neighborhood like a madman, making everyone's lawns look terrible.
Oh yeah, I'd definitely play that game.