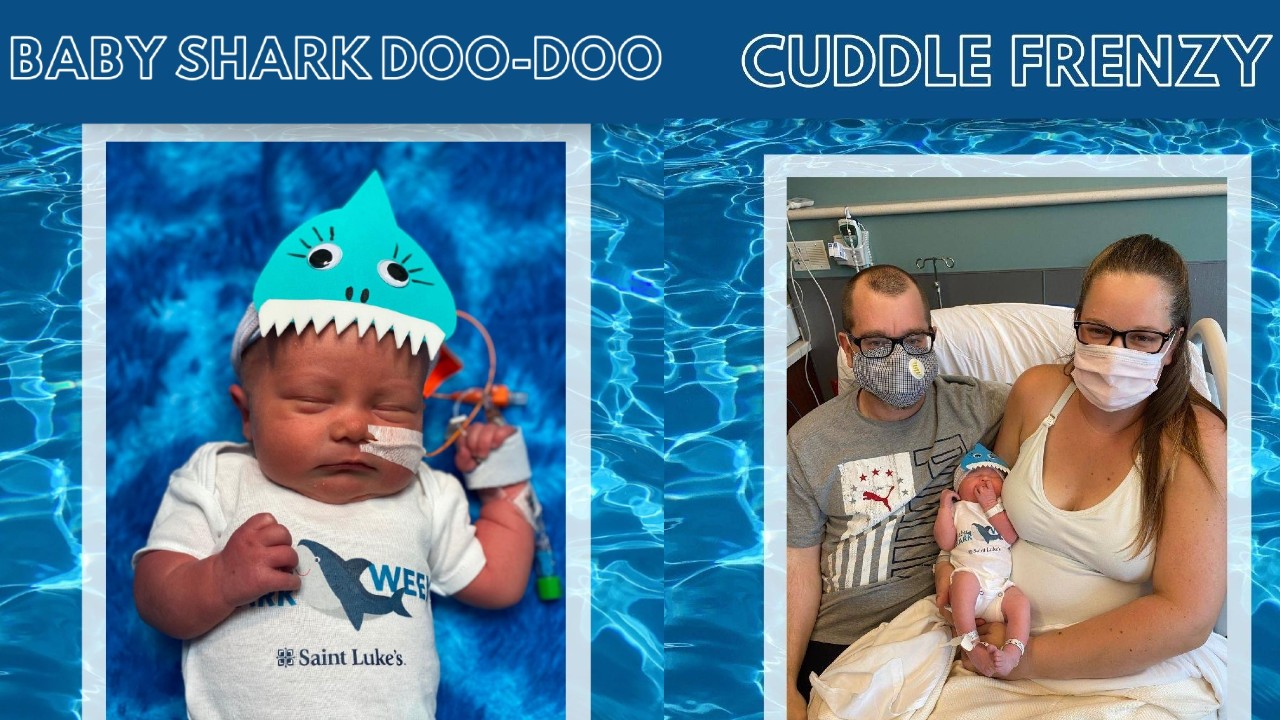 Credit: Facebook/StLukesKC
By now, there's not a parent alive who doesn't loathe Baby Shark and the way it wedges itself into your brain and takes up permanent residency. But even those with open disdain for all things Baby Shark would have to grant a pass to a Kansas City hospital who have taken the "Baby Shark Week" concept to the next level.
Like the best internet crazes, it's not too complicated. Baby Shark is a thing, Shark Week is also a thing, so by turning the newborns on your maternity floor into "Baby Sharks" during Shark Week, and well, there ya have it, "Baby Shark Week." And it's pretty dang cute.
St. Luke's Hospital North in Kansas City, Missouri embraced the "Baby Shark Week" concept because one of the physicians there loves shark week (only one???). A group of nurses came together to carefully make the shark costumes they paired with the adorable onesies and the rest is doo, doo, doo.
One nurse told Good Morning America that they wanted to give families a great experience to help relieve some of the stress of delivering a baby during a pandemic. She said the parents loved the Baby Shark week photoshoot, and it looks like the hospital is going to make it an annual tradition.
That's something we can get behind, embracing Baby Shark only once a year.