Hospital Gives "Baby Shark" Onesies to Babies Born During Shark Week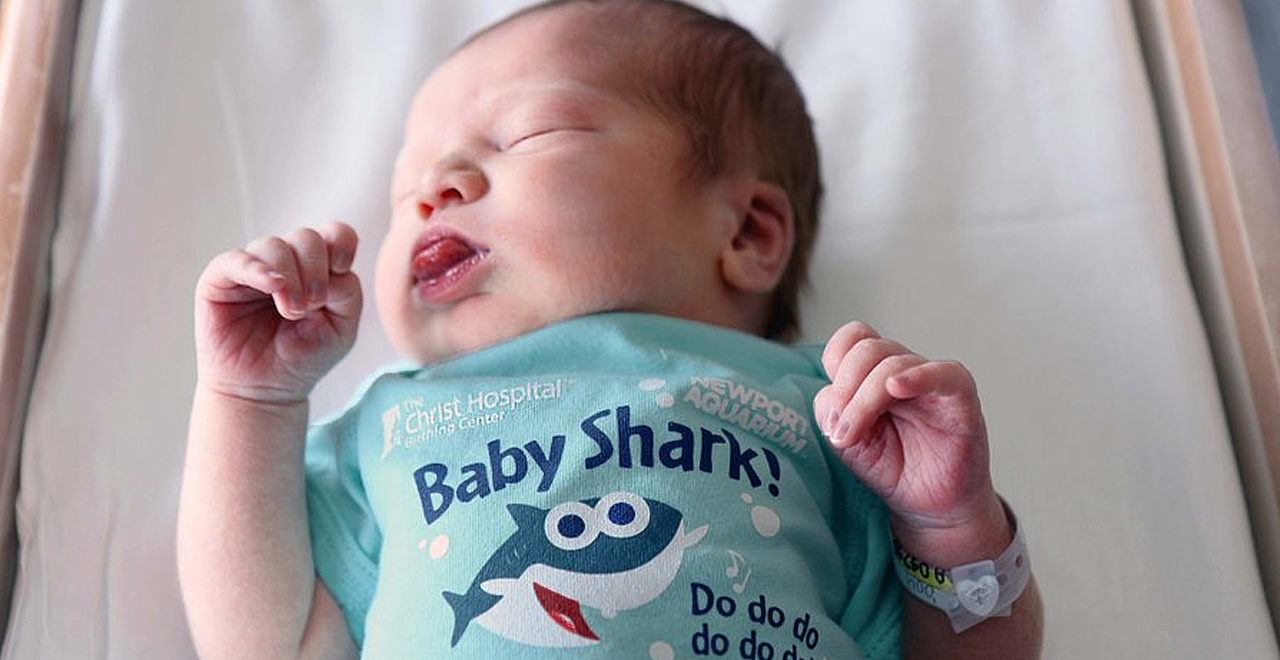 Baby Shark has not only taken over baseball stadiums and cereal bowls everywhere, as it has now overtaken, predictably, shark week. Less predictably, it has now overtaken hospitals, as one Cincinnati hospital is giving every baby born during shark week a "Baby Shark" onesie.
Shark Week used to be pure. It used to be exclusively about terrifying sharks and the horrors they were capable of. It's supposed to be about tales from old fishermen about the time they fought off a shark with their bare hands or Discovery Channel shows that are different variations of the exact same shark story.
And now, instead of Shark Week, we have "Baby Shark Week."
Hey @SharkWeek, we ????#SharkWeek so much that we're celebrating #BabySharkWeek @ChristHospital & @NewportAquarium! What do you think of our onesies????? More info here: https://t.co/2rRpVIaJ5a. pic.twitter.com/II8Ax1AMKt

— The Christ Hospital Health Network (@ChristHospital) July 30, 2019
The onesie giveaway is a partnership between the Christ Hospital system in Cincinnati and The Newport Aquarium (the city's aquarium, which is actually in a different state but just be cool about it). And it's not just limited to the babies, as the aquarium is giving free tickets to mommy and daddy shark.
Hopefully, it is also coming with an apology for being the first to send their child down the dark and unforgiving baby shark path.
I absolutely love this!! The @ChristHospital & @NewportAquarium have teamed up for ????IT'S BABY SHARK WEEK!???? Every baby born this week at The Christ Hospital Health Network will get this cute "Baby Shark" onesie! #SharkWeek #BabySharkWeek @wics_abc20 @foxillinois pic.twitter.com/JAsAXHBDh4

— Bryan Schuerman, M.Ed. (@BSchuermanWX) July 30, 2019
Hey @Discovery ???? Fins up for #BabySharkWeek with @ChristHospital ???????? pic.twitter.com/oGgRPhW10I

— Newport Aquarium (@NewportAquarium) July 30, 2019