Entire MLB Stadium Goes Into a Baby Shark Frenzy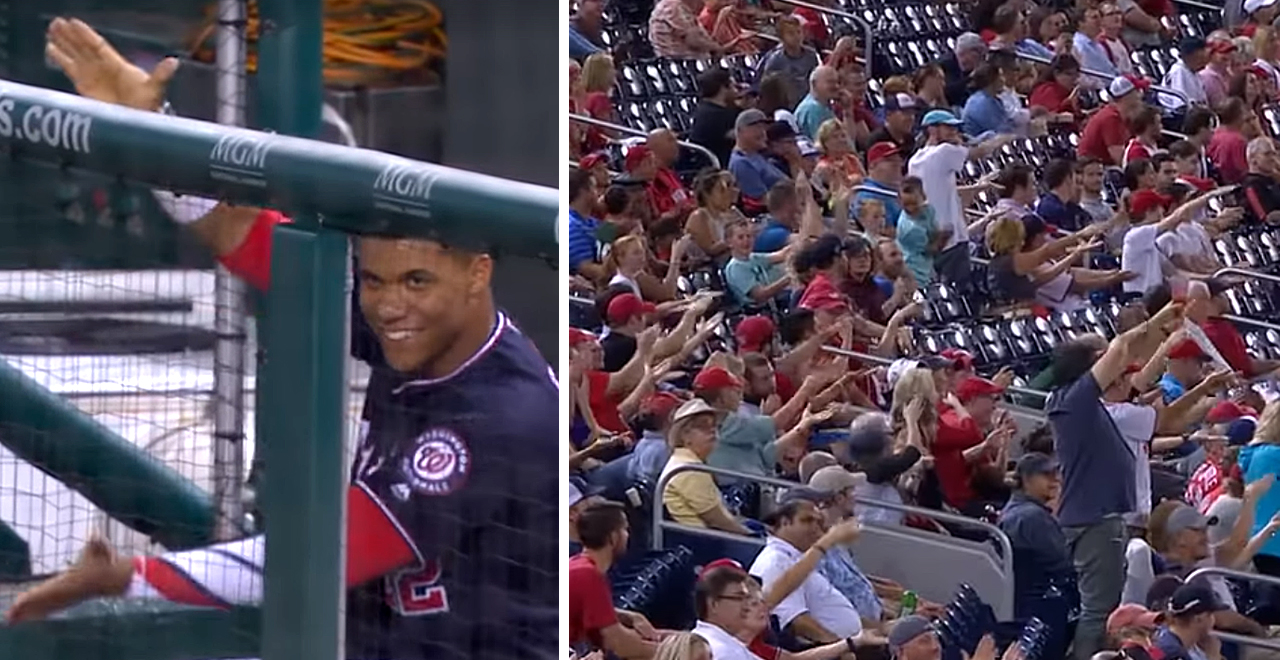 Today is bittersweet. I've avoided the Baby Shark phenomenon for years. Even while writing about the stuffed animals and the Billboard charts and the DJ set at Coachella, I've somehow managed to mostly skirt the song. I've never heard the whole thing, and my kids are totally unaware of it.
And then it infiltrated baseball.
Last night, at Nationals Park in Washington, DC, there was a Baby Shark attack.
Nationals player Gerardo Parra decided to make the insipid earworm his at-bat music, apparently following in Texas Ranger Elvis Andrus's footsteps. The good news for Nationals fans is that it's been working! In the 19 games since Parra changed his music, he's batted .357.
So perhaps it makes sense that last night, when Parra came up to bat, the crowd was here for it, totally vibing out to the Baby Shark bop, and terrifying every fan in the park that doesn't have a child.
Check it out.
Something about the song is working. Once he got up to the plate, with the Nationals already up 5-0 and both his teammates and the crowd enthusiastically making shark hands to accompany the song, Parra clearly smelled blood in the water. He hit a two-run single, adding to the Nationals lead on the way to a blowout 11-1 win.
Even the announcers were into it, with one of them laughing and happily exclaiming:
"The whole park's doing it, look around, this is crazy! That was better than I thought it was gonna be and I thought it was gonna be great!"
It was pretty great, despite the fact that I can now cross "never heard Baby Shark" off my accomplishments list. Et Tu, baseball?