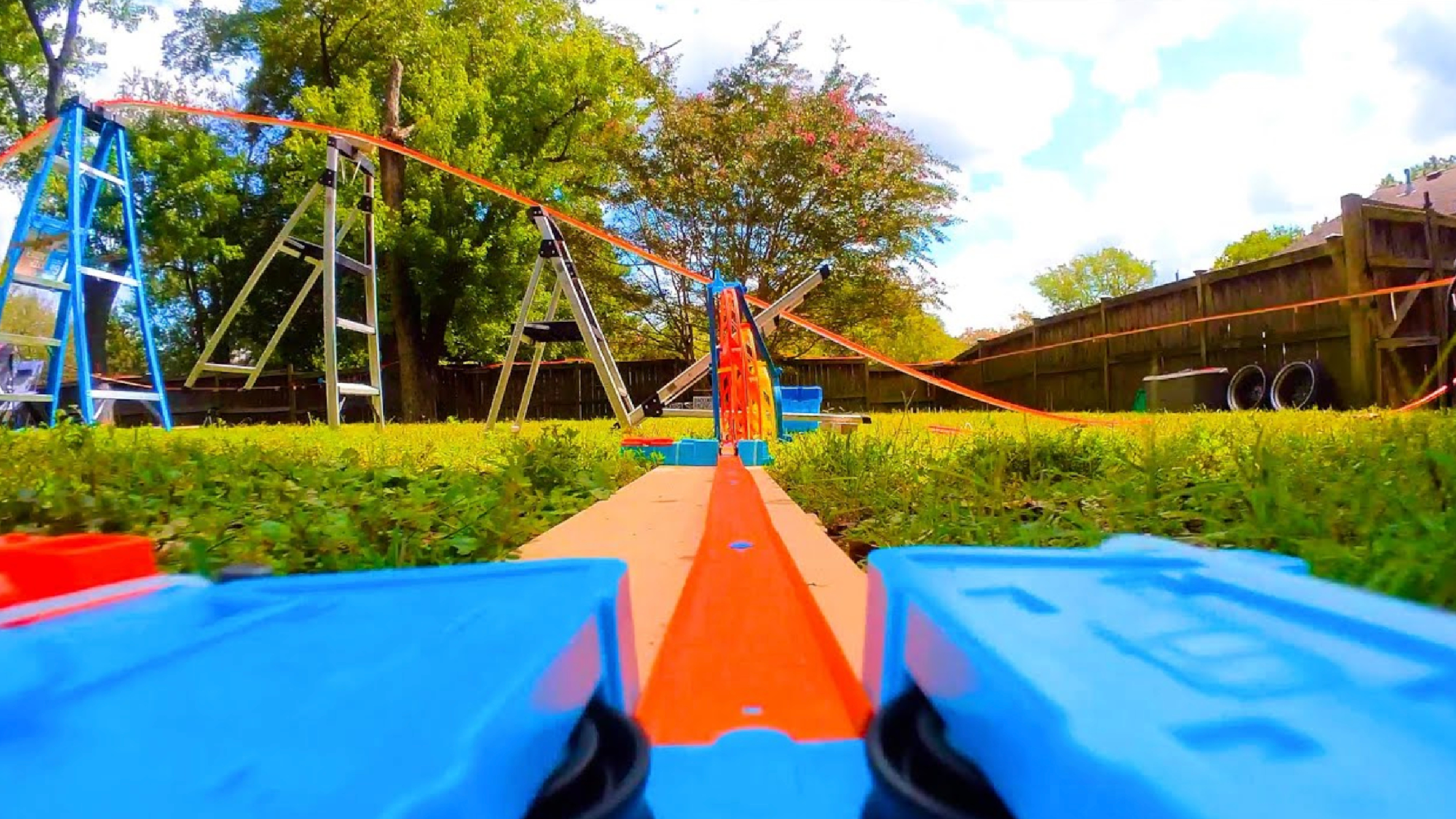 Credit: YouTube/Backyard Racing
Playing with toys as an adult is one of the best parts of being a dad. You have all the skills and assembly ability needed, but you also have the excuse of a kid to get away with spending so much time on them. What's even more fun is when you see people pushing the boundaries in ways you hadn't even considered, like this incredible custom backyard Hot Wheels track.
This is truly wild. Two brothers put together one of the most insane tracks you'll see and threw a camera on a car to go for a ride. The result is this very fun video that takes you through the course, which even goes UNDERWATER. Just an A+ use of inflatable kiddie pools for this.
Backyard Racing put the video together and they gave the details about its construction in the comments. The course took more than a year of planning for the brothers and they spent around $10,000 on the track. That's a lot of Hot Wheels accessories. But they plan to release more content and videos, so it's a lot of start-up cost to acquire that much track. It took four months to assemble.
That may sound like a lot of time for a backyard project, but remember this is one of the biggest Hot Wheels tracks ever built. It uses ladders, wood, PVC pipe, pool noodles, two pools, and more. It was three months of modifications and troubleshooting as the course was designed followed by another month of actual construction. Backyard Racing said the final product used 30 boosters to propel the tiny car through 2,000 feet of track as it journeyed across "land, sky, and underwater."
It's the type of video that's cool to see, and maybe inspire some to do something different and unique with their Hot Wheels track. It's also a video you can't let your kid see, otherwise, they might hit you with the dreaded "can we do that in OUR backyard?", and now you're next four months are ruined.