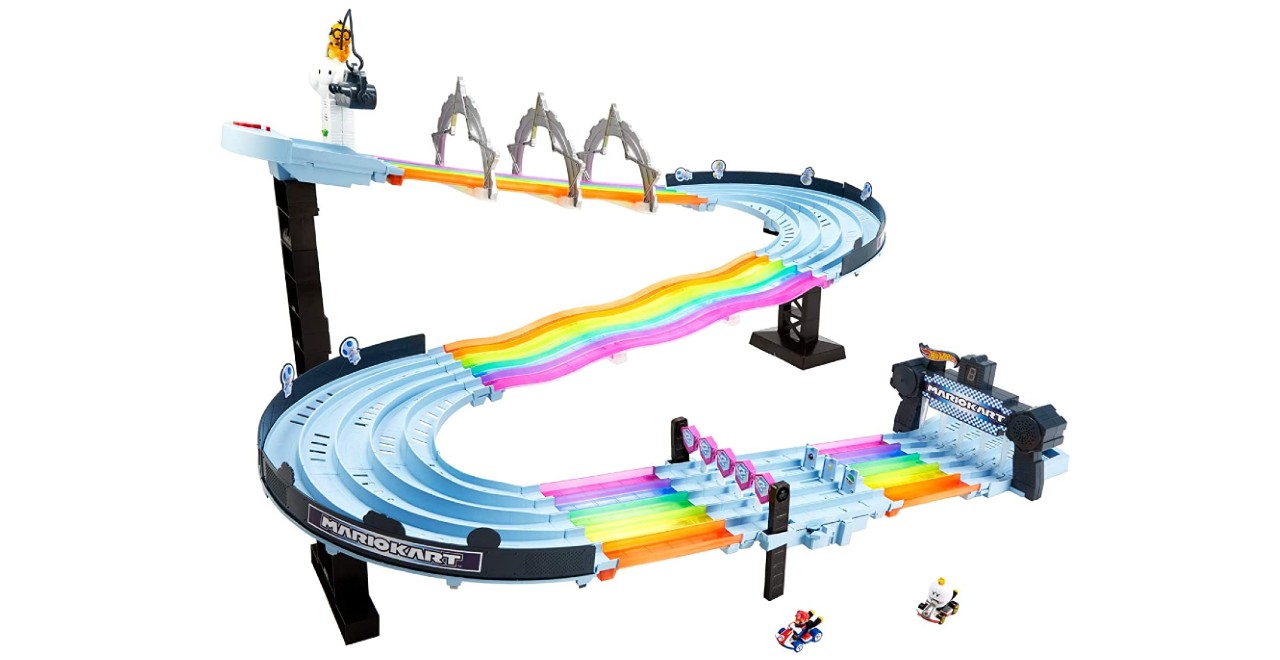 Credit: Hot Wheels/Nintendo
Mario Kart and Rainbow Road are like peanut butter & jelly. You really can't have one without the other. Throw Hot Wheels into the mix and well, you've got a match made in racing heaven.
Shortly after MAR10 Day, this brand-new Hot Wheels Mario Kart Rainbow Road Raceway snuck online without any major announcement. Well, there wasn't a major announcement because it wasn't supposed to leak online in the first place. The set won't actually be available to purchase until later this Summer.
Speaking with IGN, a Mattel representative had this to say:
"Hot Wheels new Mario Kart Rainbow Road track set was mistakenly posted for pre-sale on Amazon over the weekend. While we love to see fans' excitement about the new product, it was listed in error. Customers who purchased it via pre-sale can receive a full refund by requesting one on Amazon. The Hot Wheels Mario Kart Rainbow Road track set will be available for purchase this summer, so fans can keep an eye out for more details in the coming months."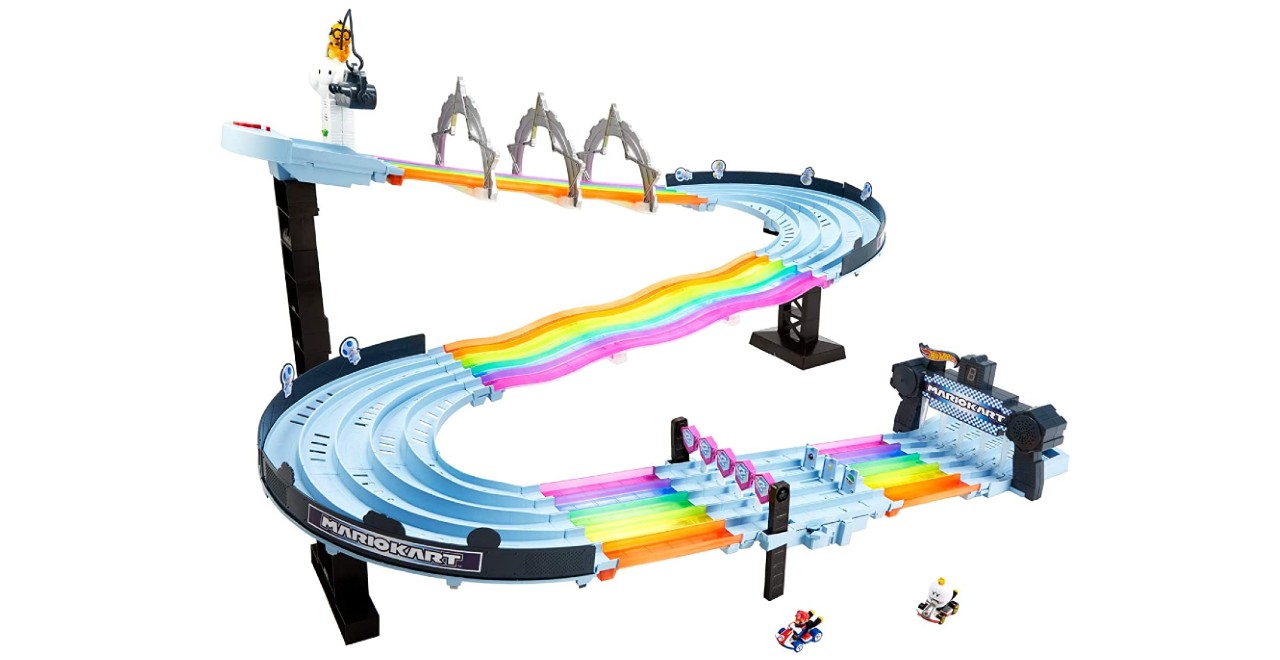 The set was listed on Amazon and was originally supposed to release on May 29th, 2021 for $119.99 USD. While we're waiting for the official release, we do know that the set will include "Mario and King Boo karts," as well as a customizable track that can run in either a straight line or with twists and turns. If you already own some of the Hot Wheels Mario Kart racers, they'll fit right in on this new track
If you are interested in grabbing one, you'll have to be extra vigilant. The fact that it sold out with very little notice means this thing is going to fly off shelves when that official announcement hits.