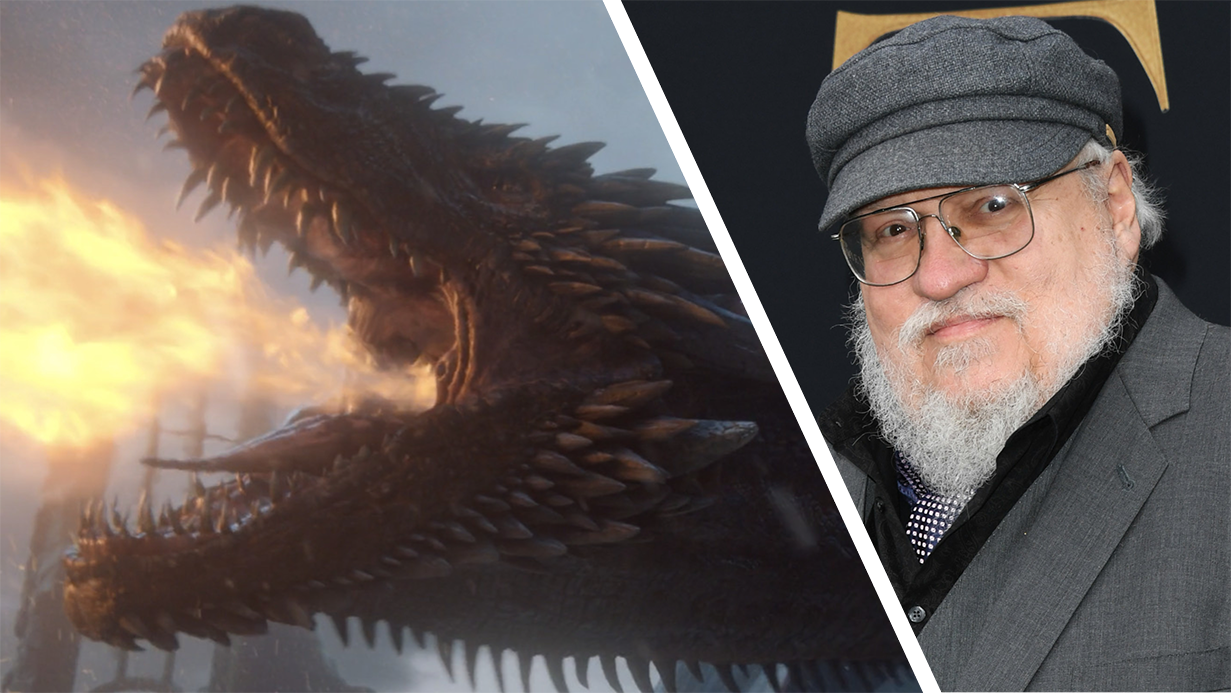 Credit: Warner Bros. Television Distribution & Getty/Jon Kopaloff
As the pandemic rages on and many of us continue to have limited entertainment options, we're starting to run low on TV and movies to watch. Supermarket Sweep and Floor is Lava are fun and all, but man can not live on gameshows alone. Even more disappointing is the reality that with so many productions halted, new shows and movies are going to be even harder to come by next year, even after the pandemic (hopefully) subsides.
Which isn't to say there isn't some news going around. News from Westeros.
HBO's fantasy juggernaut, Game of Thrones, went out in a blaze of glory not too long ago, and almost as soon as it was over, the network was ramping up the development of a bunch of potential spin-offs. One of them, a prequel series that was going to star Naomi Watts, produced a pilot, but apparently it wasn't up to snuff as it never went beyond that one episode. Instead, HBO moved forward with a different prequel series, committing 10 episodes to House of the Dragon, which will focus on the Targaryen family 300 years before Jon Snow and company.
And now HBO is starting to cast the show.
No names have been announced yet, but that hasn't stopped speculation about which characters will appear on the show. The book it's based on covers about 150 years, so there are a lot of characters and storylines to play with, particularly a juicy civil war conflict between warring factions of the Targaryen clan.
According to EW, the main roles may include:
— King Viserys I: The beloved fifth Targaryen king whose reign was peaceful and prosperous until his death.
— Princess Rhaenyra Targaryen: King Viserys' chosen heir; a dragon rider who grew up expecting to become the first ruling Queen of Westeros.
— Queen Alicent Hightower: Viserys' ambitious second wife and Rhaenyra's stepmother, who had three children of her own with the king.
— Aegon II Targaryen: Princess Rhaenyra's younger half brother who challenges Rhaenyra's claim to the throne, igniting a civil war.
Like GoT, it sounds like there will be plenty of political and family conflict to drive the action. Unlike GoT, it sounds like dragons will be a factor in this series from the start.
It will be interesting to learn who is cast in these and other roles, although odds are there won't be many big names. After all, the first series introduced us to a variety of actors we'd never heard of, only for them to become fan favorites, and stars, as the series progressed.
Unfortunately, we'll have to wait until 2022 to see them in action.