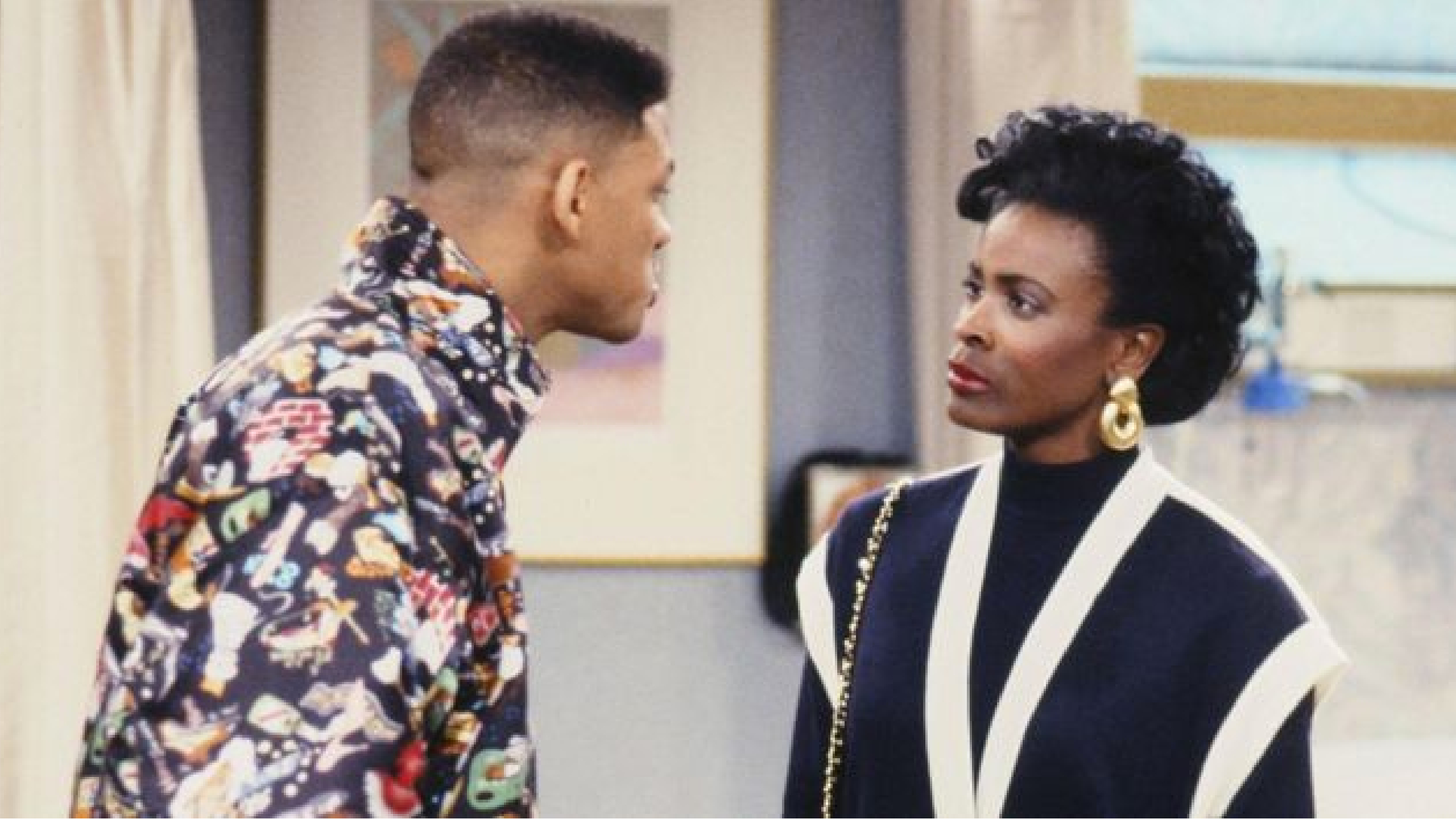 Credit: NBC
Nothing makes you feel old like legendary feuds doing a complete 180. Maybe one of the most shocking is that the original Aunt Viv from Fresh Prince of Bel-Air is now one of Will Smith's biggest fans. Read that sentence again. This woman has reportedly loathed Smith's existence for DECADES over the perceived injustice now praises his acting ability and implores followers to see his movie.
Their fallout was nuclear. Janet Hubert swore she'd never be part of any reunion the show had. And yet, even the most dedicated of feuds can be healed, as Hubert DID eventually have a heart-to-heart with Smith. Maybe that helped close that chapter of her life, because she wasn't just going through the motions, but is now a vocal supporter of Smith.
She posted a rave review of Smith's new movie, King Richard.
King Richard stole my heart, in the same manner that Venus and Serena did on the court! Bravo Will and company. Not since Hidden Figures had I enjoyed a movie so much. I will have to check our all your other movies. A+ a Feel good movie😊 pic.twitter.com/C7i3Uo5bgN

— Janet Hubert (@OGJanetHubert) November 27, 2021
"I will have to check out all your other movies," she wrote. In her video, she called it an A+ feel-good movie."
Hubert played Aunt Vivian on Fresh Prince for three seasons before she was abruptly replaced. She blamed Smith for the downfall of her career by saying she was difficult to work with. They mended their relationship in their emotional reunion and now it really appears to be water under the bridge as she praises Smith's film work.
"Will, you did a great job," Hubert said. "You were stellar as an actor…All I can say is bravo."