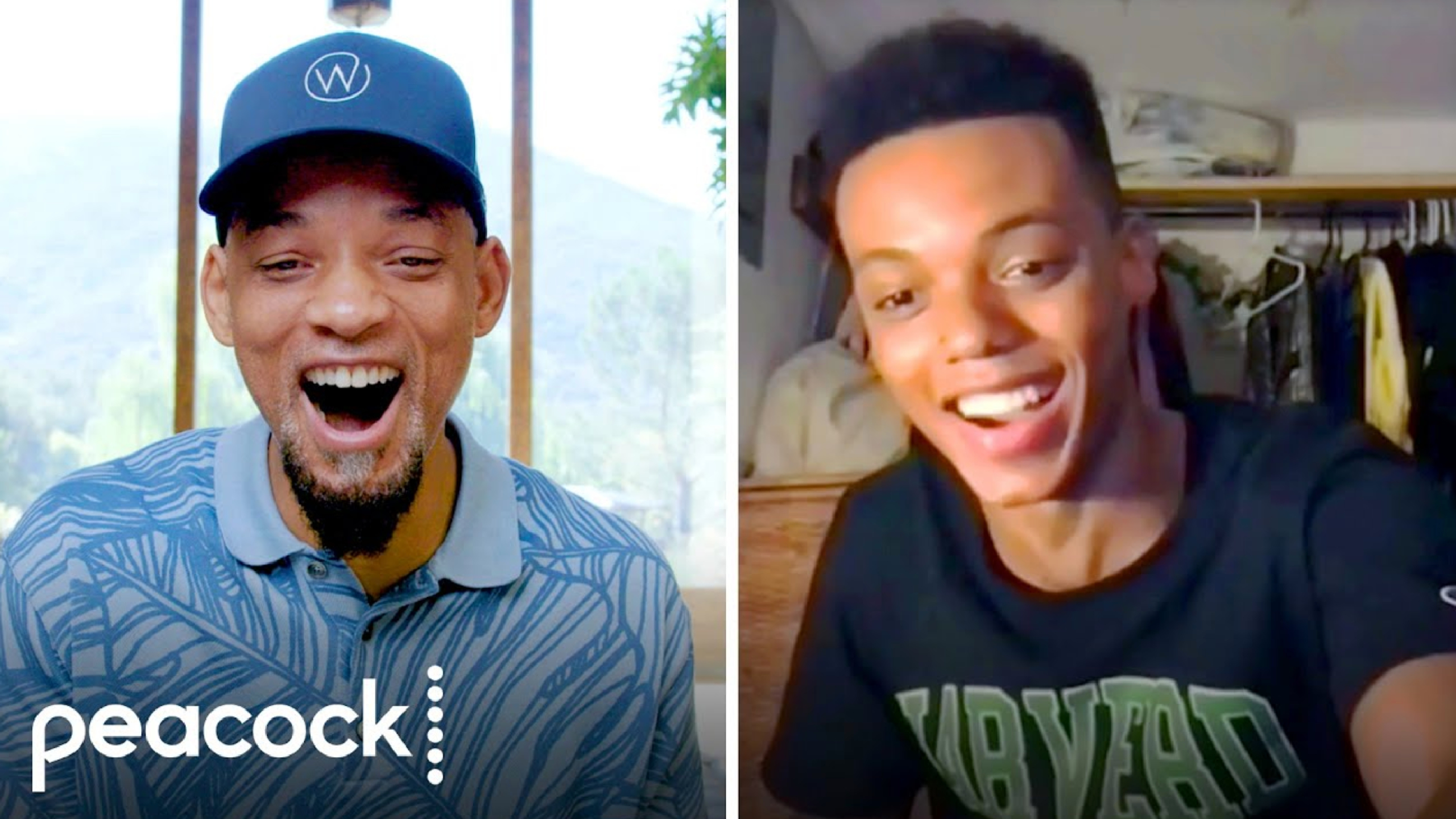 Credit: YouTube/Peacock
Will Smith has crowned the new Fresh Prince. Smith, an executive producer on the "Fresh Prince of Bel-Air" reboot for Peacock, got to break the news to the actor who will be taking on the role he made famous in the original show. Not only that, but the new "Will" is a product of West Philadelphia himself.
Smith got to surprise actor Jabari Banks with the life-changing news that he would be playing "Will" in Peacock's "Bel-Air." An actor from West Philadelphia (born and raised? Did he spend most of his days on the playground? Did he get into one little fight…) with the last name Banks…could he be more perfect for the role?
"You've got a fantastic road ahead of you, and I'm looking forward to being an asset for you in this process as you build out your life and build out your career," Smith told Banks when he broke the news.
Banks said it was a dream come true, and that it was actually his dad who sent him the link of news of the show rebooting. He got his agent to get him an audition a few months later.
"I'm so ready, y'all," he said.
View this post on Instagram
"Bel-Air" is going to be an hour-long drama version of the 90s sitcom, so it will have a more serious take on the show's fish-out-of-water premise. It will explore some of the deeper conflicts and emotions of Will's complicated journey from the streets of Philly to the mansions of Bel-Air. The producers said the reboot will still have that "Fresh Prince" swagger and a nod to the original show, even though the reboot is set in modern times.
Peacock has had mixed success with rebooting franchises, the Punky Brewster show was canceled, but the Saved by the Bell reboot was funny and got a second season. The streamer has already committed to a minimum of two seasons, so there's a lot riding on the show.
And they now have their fresh Will.