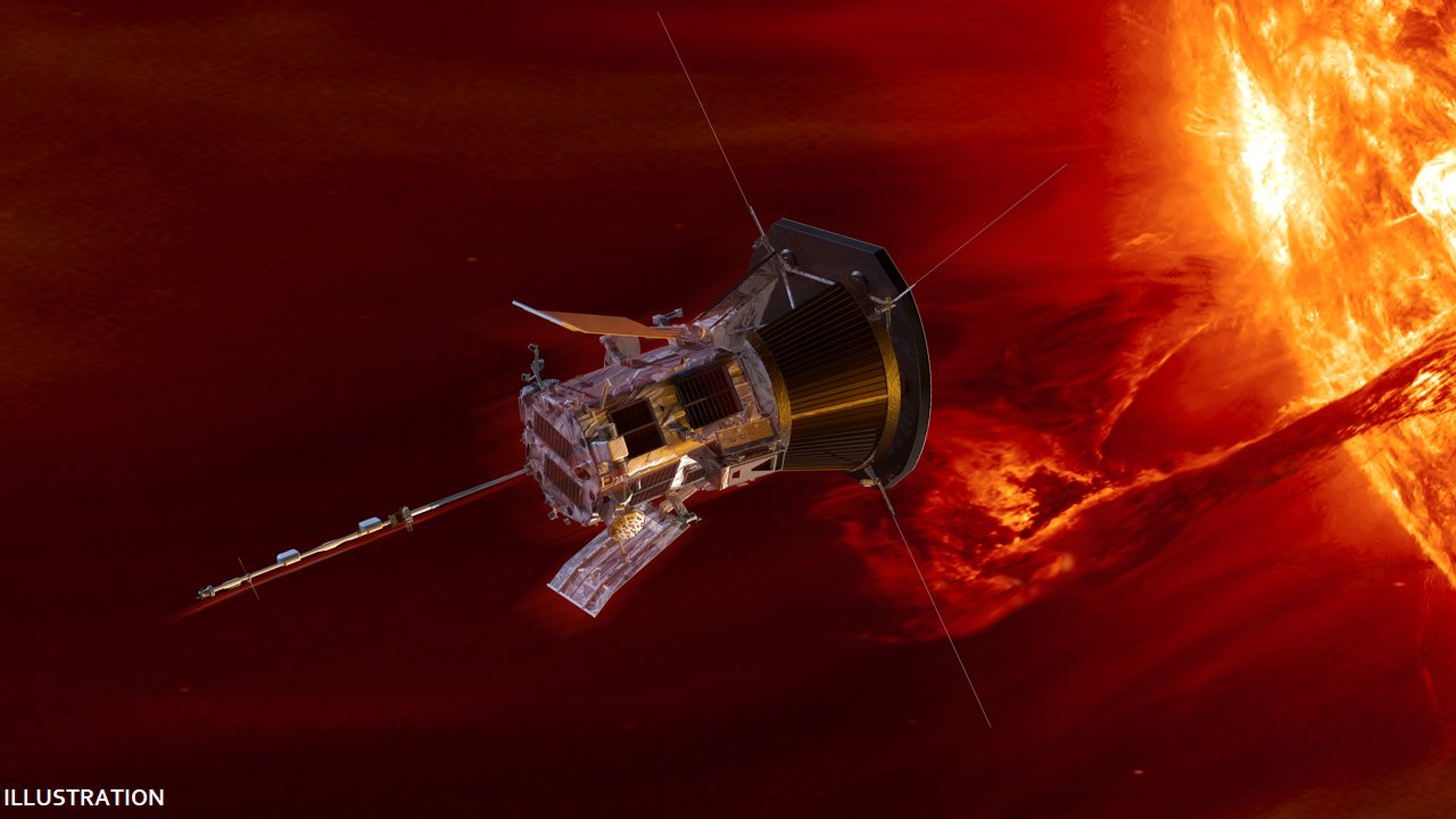 Credit: Twitter/NASA
When things on Earth seem wacky, it can be fun to let your mind drift off to space, where tons of cool stuff continues to happen. NASA is firing rockets at asteroids, UFO sightings are through the roof, and space exploration continues to advance. NASA is celebrating another breakthrough recently as the first spacecraft in human history has "touched" the sun. Insert your Icarus jokes here.
NASA's Parker Solar Probe flew through the sun's upper atmosphere and grabbed some sample particles from the magnetic fields there. The probe was launched in 2018 (a simpler time) to "explore the mysteries of the sun" which sort of sounds like a lame Nat Geo documentary. But the plan was to travel closer to our star than any other craft before it. Only a few years after launch (it's been 20+ years in the making), the probe achieved its goal.
☀️ Our #ParkerSolarProbe has touched the Sun!

For the first time in history, a spacecraft has flown through the Sun's atmosphere, the corona. Here's what it means: https://t.co/JOPdn7GTcv

#AGU21 pic.twitter.com/qOdEdIRyaS

— NASA (@NASA) December 14, 2021
It actually happened in April (a simpler time) but it took several months to get the data back to Earth and a few more months to confirm the findings. The mission cost more than $1 billion in total and will last until 2025. Still, no matter how the next few years unfold, the project has been deemed a huge success. A spokesman called it a "monumental moment for solar science" and a "truly remarkable feat."
"Not only does this milestone provide us with deeper insights into our sun's evolution and its impacts on our solar system, but everything we learn about our own star also teaches us more about stars in the rest of the universe," he said in a press release.
The probe had to withstand temperatures north of 2,500 degrees as it "touched the sun." "We have finally arrived," the director of NASA's Heliophysics Science Division said in a press conference. "Humanity has touched the sun."