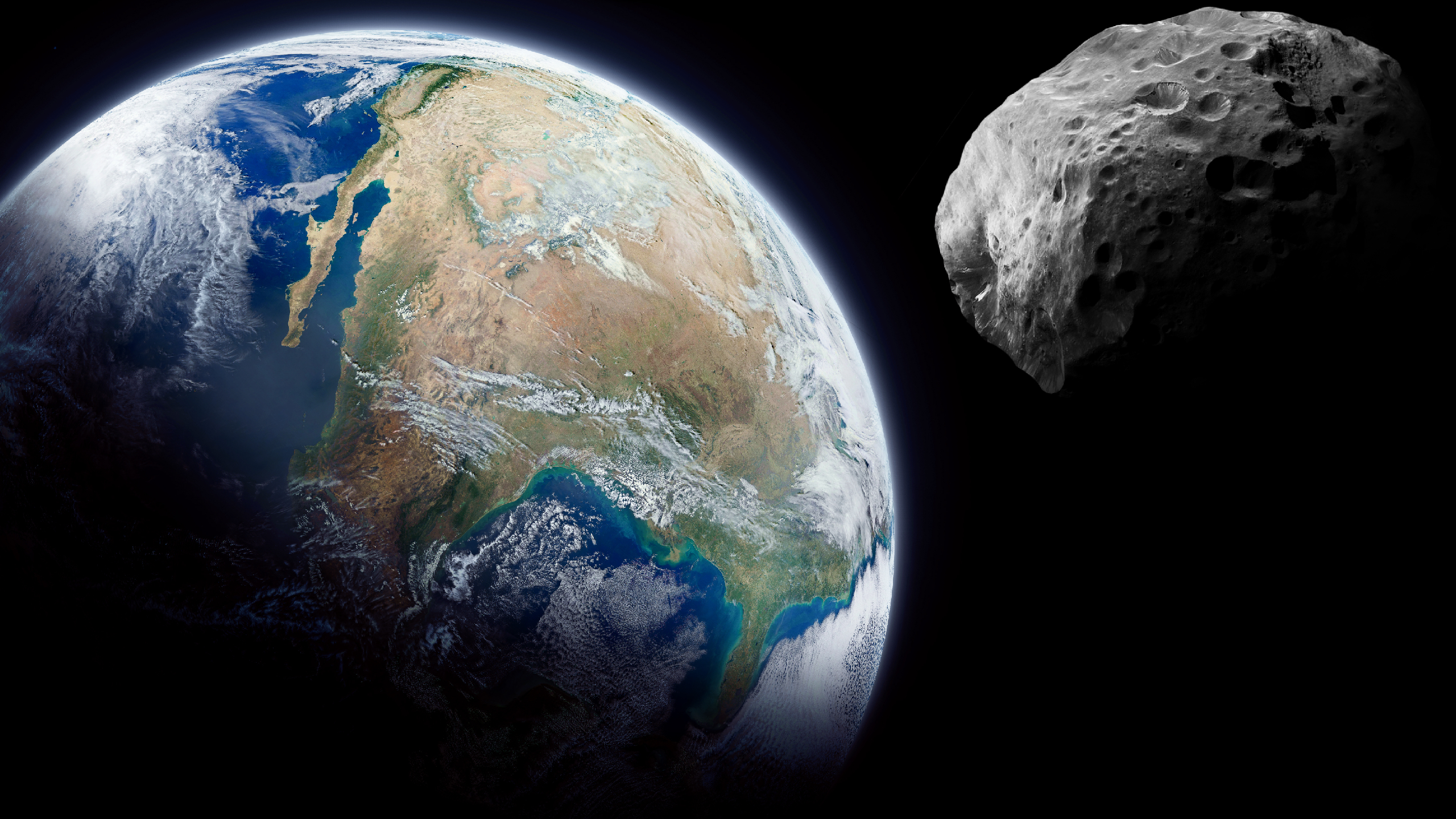 Credit: Shutterstock/Dima Zel
NASA is going to shoot a rocket at an asteroid and if that doesn't excite you, I don't what will. It's the first test of NASA's "Planetary Defense" system, which sounds cool as hell. Basically, it's a test to see if shooting a rocket at an asteroid that's getting close to Earth could help keep it from impacting our planet. It's basically Michael Bay's playbook from Armageddon.
The space agency announced the first demonstration of the "Double Asteroid Redirection Test" using a "kinetic impactor technique" in which a spacecraft is sent into the path of an asteroid to change its direction. And, not only are they launching a rocket at an asteroid, they are gonna live stream the entire thing.
☄️ #PlanetaryDefense at @NASA entails finding, tracking, and characterizing near-Earth #asteroids and objects. Here's what we've found thus far. Our #DARTMission, launching this November, will also be our first test for planetary defense.

Learn more at https://t.co/1wL4ifObpp pic.twitter.com/8JryeeWQjG

— NASA Asteroid Watch (@AsteroidWatch) October 1, 2021
NASA will be targeting a small moon orbiting the large asteroid Didymos. If they had any sense of humor, as the SpaceX Falcon 9 rocket gets close to completing its mission, they should break into the livestream with a Star Wars-esque "That's no moon…." But, even if the science dorks play it by the book, it's definitely worth staying up late to see a rocket smash an asteroid.
Too many space stories lately have been about billionaires and celebrities going to space, and not enough about cool new things the real space explorers are getting into. A NASA scientist laid out just how big of a deal this is in a podcast released by the agency:
"We've left footprints and tire tracks and things like that," he said, "but this will be the first time humanity has changed a celestial motion."
And it's going to be live-streamed on NASA TV, the app, and the agency's website. The DART mission starts November 24th at 1:30 a.m. EST. And if it goes wrong? No worries there, because all the action is taking place millions of miles from Earth.
At least, it is THIS TIME.