Hungry 5-Yr-Old Calls 911, Cops Deliver Pizza and Lesson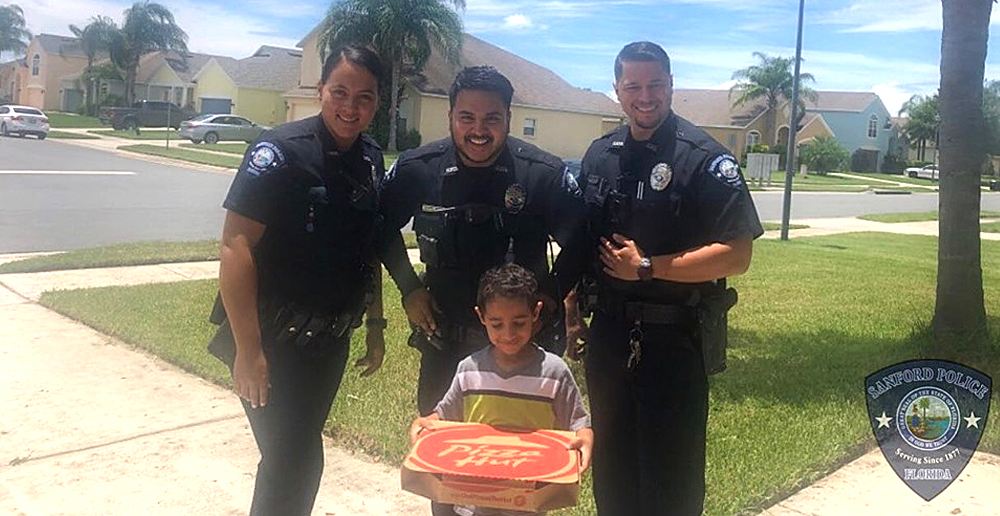 Calling 911 as a child is a big deal. There are plenty of stories of toddlers making that call for the first time in emergency situations. There are stories of preschoolers making that lifesaving call when a family member is in peril.
This is not one of those stories.
A 5-year-old boy in Florida recently called 911 because he was hungry. And not in a "no one has fed me in days, this is my tragic last resort" way. When the police arrived on the scene, the boy's 15-year-old sister explained that he was fine and he grabbed the phone without her knowing.
When the police arrived they gave the kid a speech about the seriousness of calling 911. And then they went out and got him a large pizza, according to a Facebook Post by the Sanford Police Department. It's a pretty cool move, even if it undercuts the lesson a bit.
There's a lot we can all take away from this, but perhaps the most important is the hashtag the police department tagged the post with:
#pleasedontcall911fordelivery.
Or for homework problems, like this boy who got some help with math from a 911 dispatcher.