Family Buys Ice Pop Vendor's Entire Stock, Then Helps Him Retire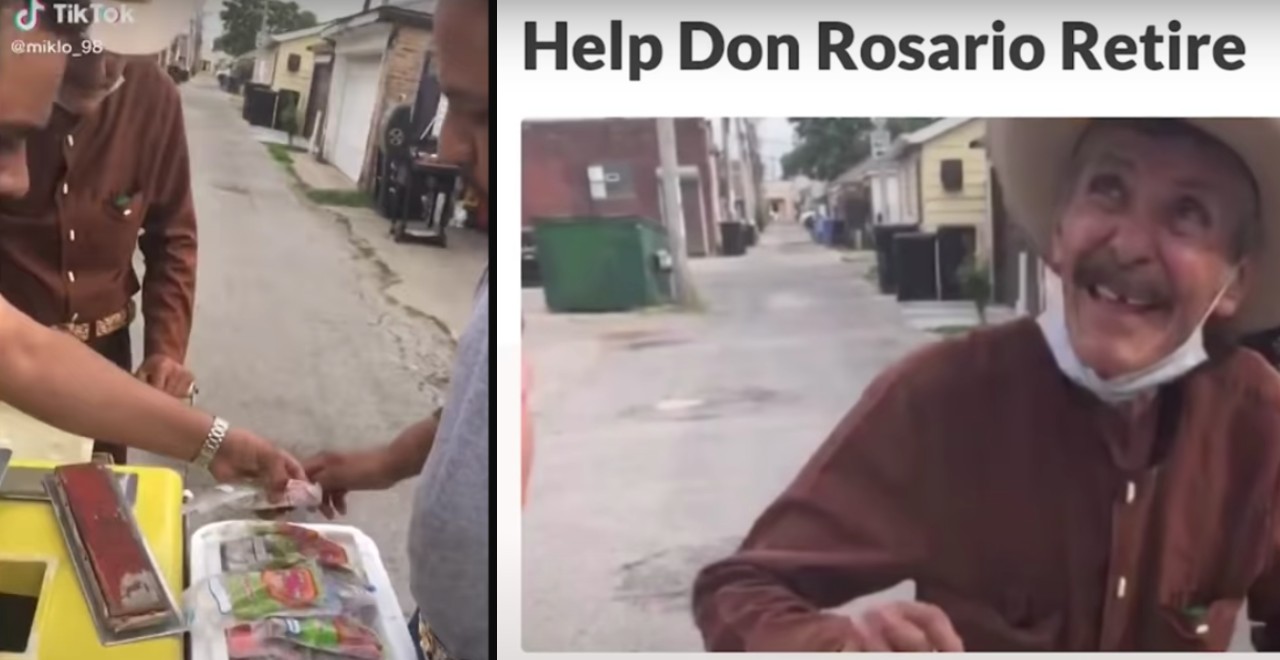 Working during a holiday is almost always a pain. Now consider working on a holiday outside in the sweltering heat, all in the middle of a pandemic. Aside from the part about the pandemic, working long days in all kinds of weather was nothing new to 70-year-old Don Rosario from Chicago. In fact, Rosario has pushed his paletero cart around the East side of Chicago selling the sweet Mexican ice pops for 50 years.
This year on Father's Day, the Gonzalez-Domínguez family was having a small gathering when they noticed Rosario pushing his cart nearby. Instead of buying a few ice pops and continuing on with their day, this thoughtful family decided they didn't want Rosario to spend the rest of his day working in the stifling heat. To help Rosario out and give him a much-needed break, they decided to buy every single ice pop this hard-working man had in stock.
This heartwarming video went Viral on TikTok after Karen Gonzalez caught the interaction on camera, accumulating millions of views. Rosario's reaction to the family's kindness is touching – it's immediately clear just how meaningful that seemingly small act was to him.
Comments poured in from TikTok users in support of both the family's act of kindness and in support of Rosario.
"The paleta man was KING to us kids in Chicago!!!! Miss those days. Bless you guys," commented one user.
"Bro why my eyes sweating," wondered another (extremely relatable).
Many TikTok users commented that they wanted to help out in some way, to contribute so that Rosario would no longer have to work. Fortunately for them, this family wasn't quite finished helping out their beloved paleta man. They started a GoFundMe in the hopes of helping Rosario retire.
The donation page reads, "Don Rosario is a 70 year old local paleta vendor who sells throughout the south east side. On Father's Day the Gonzalez-Domínguez family purchased all the paletas from Don Rosario so he could go home and relax on such a hot day. The video that was posted on TikTok of this act went viral. The funds that we are raising will be used to help Don Rosario retire. The money raised will hopefully allow him to no longer have to work in the heat."
Suffice to say, the family blew their initial $10,000 goal out of the water. The page currently has over $60,000 in donations to Rosario's retirement fund, all because one family took a little time out of their day for an act of kindness.
One of Rosario's daughters, Lucero Del Real, expressed her gratitude in an interview with the Chicago Tribune, "I'm still in shock and extremely grateful for the family, and all the people that have changed my father's life from one day to another."