After Parents are Infected with COVID-19, Teen Invents Wristband to Help Prevent it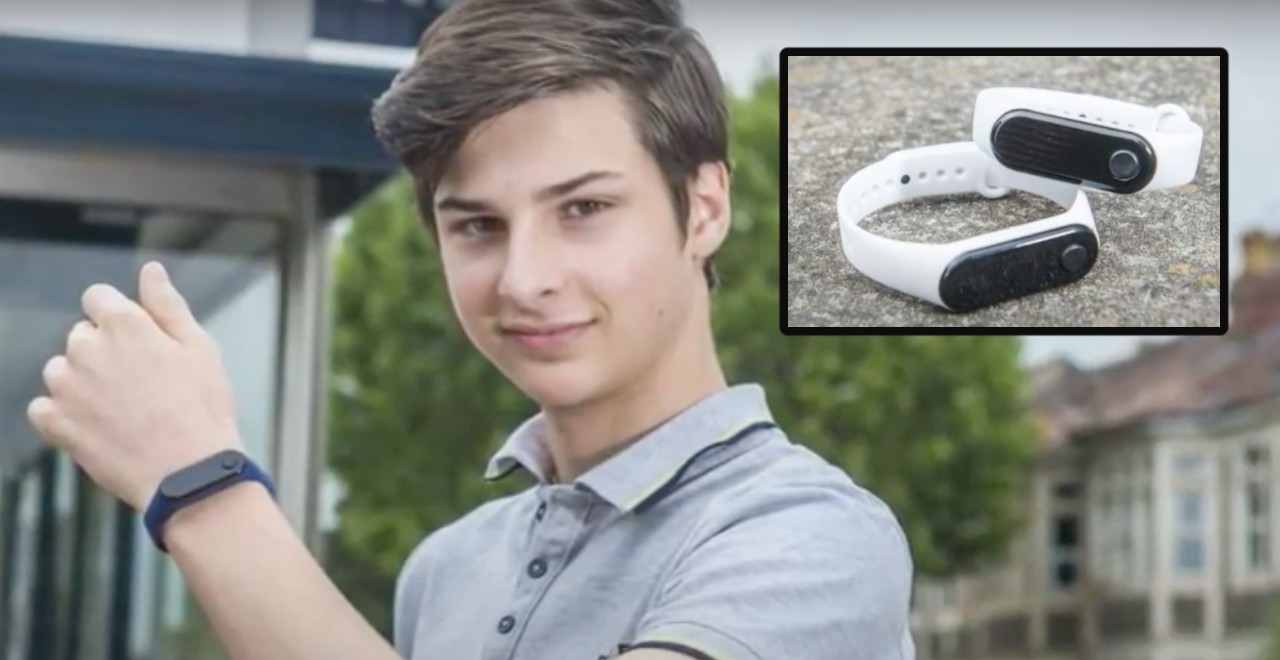 In case you've been sleeping, we're currently in the middle of a pandemic. Until there's a vaccine, the best we can really do is stay home, sanitize everything we can get our hands-on, and stop touching our faces. Unfortunately for many, these three seemingly small things are actually pretty dang hard because we spent most of our lives learning to live in a non-pandemic world. Old habits die hard – we are tempted to go out with friends, forget a mask when going for a walk, and we cannot seem to stop touching our faces. Fortunately for us, 15-year-old Max Melia is here to help us break at least one of these problematic habits.
The Bristol teen had a personal connection to the cause very early on when both of his parents contracted COVID-19. His idea, however, wasn't new. Melia began developing these wristbands years ago, to help reduce flu transmission. These ingenious wristbands remind wearers not to touch their faces by vibrating whenever the user's hand gets too close. The sad truth is, touching your face is almost always completely subconscious. In a normal world, this isn't a huge deal – but we now know that touching our faces is extremely dangerous if we've come into contact with anything contaminated with COVID.
Once Melia's parents contracted COVID, he poured everything he had into the creation of the VybPro. He developed a prototype, launched a Kickstarter campaign, and created a website with more information.
Melia told the Good News Network, "The main priority of this project is not to make money, but to get it onto the wrists of those it can help keep safe. Any profits made from early sales via the crowdfunding site will be reinvested into providing free devices to organizations that help people such as NHS staff and nursing homes."
Not only has this techy teen created something that could potentially save countless lives, but he is also doing it so that nobody else has to go through what his family went through. Personal gain is the last thing on Melia's list, although tons of people stand to gain a whole lot by using it. Here's hoping Melia reaches his Kickstarter goal, and we see the VybPro available for purchase around the world very soon.