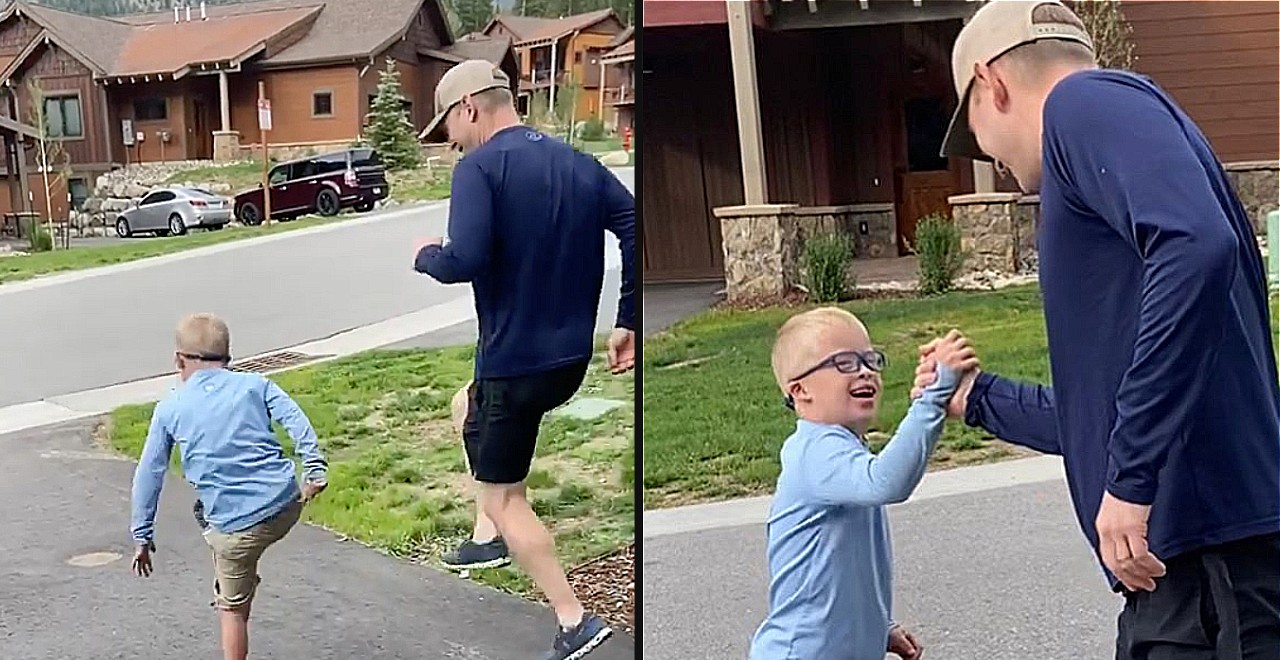 Credit: Instagram/maurasenneff
Watching kids smiling and playing always warms the heart, but when your child has battled multiple health issues throughout their life, these amazing little moments take on a whole new meaning. 8-Year-old Ryan Senneff has Down Syndrome and has been hospitalized for a multitude of health issues over the years. Doctors warned his parents of all the things he'd never do, and the limitations that his health issues would bring. For Ryan's parents, Maura and Jack, these supposed limitations just weren't accurate.
"We had incredible early intervention therapists with us from day one, who are like part of the family. That works well for a lot of kids," Maura Senneff told The Dad. "We doubled and tripled the amount of therapy. Ryan needed a new approach. Sometimes you have to change gears, change lanes, or get on a new train."
The road hasn't been easy, but with his parents' dedication and his own incredible perseverance, Ryan has left all of his supposed limitations in the dust. Ryan was never told that he couldn't, or that he wouldn't – if a professional claimed something was impossible, Ryan's parents found a different professional. Ryan's parents knew that he was capable of so much more than the doctors seemed to think. Maura told The Dad how important it was to operate within a "no limits" mindset. She explained, "We all treat Ryan just like our two other kids (or any other kid). High expectations. A diagnosis or chronic illness often means you are put in a box with limits. It's 2020– Time to set new outcomes."
In a recent video that Maura posted to her Instagram, Ryan's progress is evident. Not only is he playing and goofing around just like any other kid his age, but he takes on a teacher role and helps his dad perfect his skipping skills. Ryan provides some constructive criticism and demonstrates the proper form. After a lot of practice, Jack gets Ryan's stamp of approval. "Dad," Ryan says slapping both hands on his dad's shoulders, "I am so proud of you".
Jack and Ryan's connection is evident, and according to Maura, it's a precious bond that this star-athlete dad shares with all of his children. "Jack inspires me every day – he is present with our kids," Maura told The Dad. "He tells all our kids every night, 'I'm proud to be your dad.'" Well, the feeling is mutual – Ryan seems pretty dang proud to be Jack's son.
For more heartwarming videos, check out Maura's Instagram.