Ingenious Circus Replaces Mistreated Animals With Holograms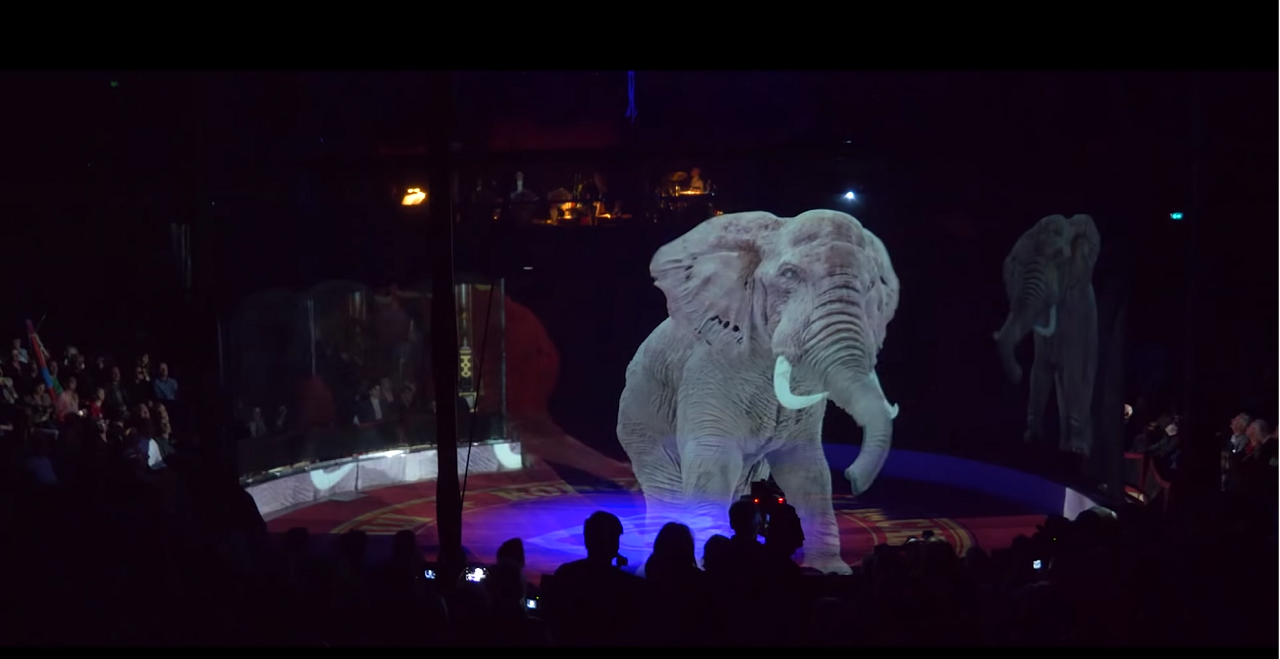 When I was a little kid, my parents took my brother and me to the circus. There were clowns, elephants, even a goat with a fake horn that was presented as a unicorn because children are stupid. I don't remember much about the circus except that it was one of those legendary days when my brother and I actually got along and fun was had by all.
A few years ago I decided to return the favor and I brought my son to the circus. It wasn't the same. Perhaps because times have changed, perhaps because I was seeing it through the eyes of an adult this time, perhaps because my wife had recently dragged me to see Water for Elephants, but there was something decidedly depressing this time around.
Animals aren't treated well at the circus. So much so that public sentiment has shifted, causing some circuses to abandon certain aspects of their productions that used to be the biggest draws. The treatment of elephants, in particular, has become an issue, so much so that many circuses no longer use them.
One circus has decided to circumvent the entire issue by getting rid of animals altogether, and it's kind of genius.
A German circus that's been around since 1976, Circus Roncalli, started reducing the number of animals in their shows back in the 90s, and they recently took the final step and eliminated them completely. But don't worry, they've found a way around it and potentially brought the circus into the 21st century, by replacing animals with holograms.
The "holographic projections" are enormous, displaying under the big top for all the audience to see, but the holograms aren't the only spectacle on display. There are clowns and acrobats as well. There simply aren't any real animals being subjected to cruel treatment.
"Most of the numbers in the show would already be done by the artists and clowns today anyway," the circus' director said, according to The Dodo. "The focus of the Circus Roncalli is on poetic and acrobatic numbers."
It's an ingenious way to retain some of the signature elements of the circuses we remember without leaving a bad taste in the audience's mouth as they consider what those animals have to endure to travel with and perform in the show. And something tells me today's kids will be just as excited by the technology on display as they would by a goat with a horn glued to its head.
No word yet on when the Tupac hologram will be MCing.