Co-Op Game "It Takes Two" Challenges Characters to Fix Their Relationship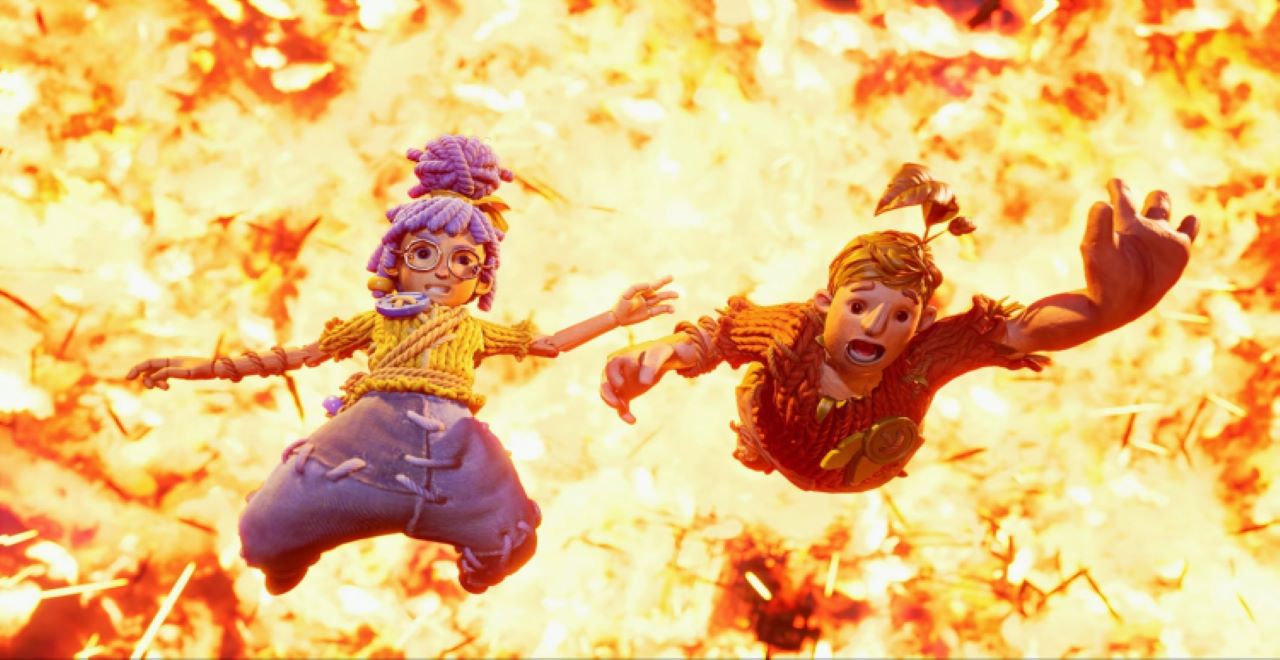 "Couples that play together, stay together."  It's something my wife and I always say.  Next year, It Takes Two from Hazelight Studios and EA looks like it will take that motto to a whole other level.
At the Game Awards, Hazelight Creative Director Josef Fares announced It Takes Two, a co-op adventure involving Cody and May.  They're a couple who seem to be having some marital problems… oh, and they've also turned into dolls and are trapped in some kind of fantasy world.  Josef, who is also responsible for creating the co-op only game A Way Out, seems to be having a ton of fun with this one.  While A Way Out was built around betrayal and murder, It Takes Two is taking a much, much, more light-hearted approach to its story.  It's also something different that I've never seen done in a video-game before, which makes me that much more excited to try it out.  Feel free to check out the trailer below.
Gameplay-wise, there will be a staggering amount of things you can do.  On the surface, it seems to be your standard platform game, but you'll be riding on top of frogs and spiders, driving a wooden boat, sliding down through an icy cave, and trying to keep afloat while crashing down a raging river, just to name a few.  Just like A Way Out, which makes the gameplay so interesting is there is no single-player.  Everything you do is with your partner, so you'll have to work together to find out if Cody & May have a happily ever after.
While It Takes Two looks like it will be a blast and have its fair share of laughs, Josef wants it to emotionally resonate with players as well.  In a Playstation.Blog post, Josef confidently says that "It Takes Two is going to be a wild roller coaster ride through a lot of emotions. I love messing with players' minds! Making them second-guess. But at the end of the day, this is a story about love. I promise that you will definitely feel something when you're done with it."
Now, I just need to convince my wife to stop playing Animal Crossing so we can play this together.
It Takes Two launches on March 26th, 2021 for PS4, Xbox One, & PC.  If you own a PS5 or Xbox Series X and purchase the game, you'll be able to upgrade it to next-gen on the same day.