Mario Kart & Chill: Couples Who Game Together, Remain Together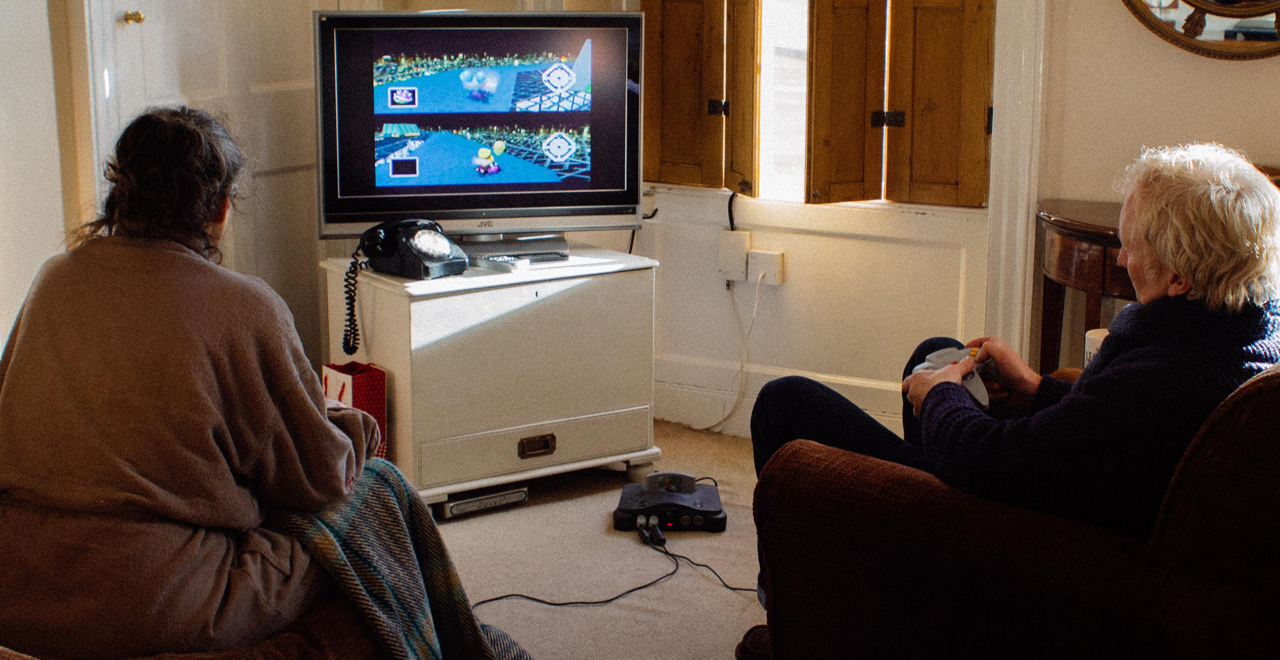 Video games get blamed for a lot of things. Violence, shortened attention spans, melted brains. But any gamer knows that there are a lot of benefits to the increasingly sophisticated console games that so many of us spend hours playing every day. Improved motor skills and hand-eye coordination, enhanced critical thinking and decision-making skills, it can even help with social skills, which may surprise you. Science already says that playing video games with your daughter can be good for her health.
What's more surprising is that playing video games can help your marriage!
Early in 2019, a viral Reddit thread featured a photo (above) of parents who had played Mario Kart every morning for 20 years. Video game enthusiasts were quick to conclude that the couple's relationship had obviously benefitted from gaming.
But it was anecdotal evidence at best.
Well, now a new survey from a company called Century Link has some surprising results about the effect video games, more specifically, playing video games together, has on your relationship.
Over 1000 people were asked about the impact of playing video games with their significant other has on their relationship, and one in three people between the ages of 18 and 24 said it helps. Of course, the older the survey respondent was, the less likely they were to believe that.
"Romantic partners from the millennial generation grew up with video games as a large part of their lives," James Gaskin, a game developer, and professor of business at Brigham Young University explained. "Therefore, gaming is simply more natural and accepted. Whereas with older generations, a partner who played video games was perceived as juvenile and irresponsible."
Yes, that second part resonates with forty-something me and my similarly aged (but significantly younger looking!) wife. Methinks this may be what they call a "generation gap."
Apparently, the game that is the most beneficial, at least according to these youngsters, is Mario Kart, with Call of Duty and SkyRim rounding out the top three. The cynical 40-year-old in me is somewhat inclined to assume that this is mostly just wishful thinking on the part of these youngsters. But the fact is that they have grown up in a world in which playing video games is as much a part of the landscape as TV and movies were for kids my age, so it makes sense that they offer a little common ground.
The survey also found only 42 respondents said gaming led to a breakup, and I can almost guarantee you that's because they forced their partner to be Luigi.
If you need more proof of the positivity of gaming how about this Fortnite millionaire teenager who is purchasing a home for his mom?