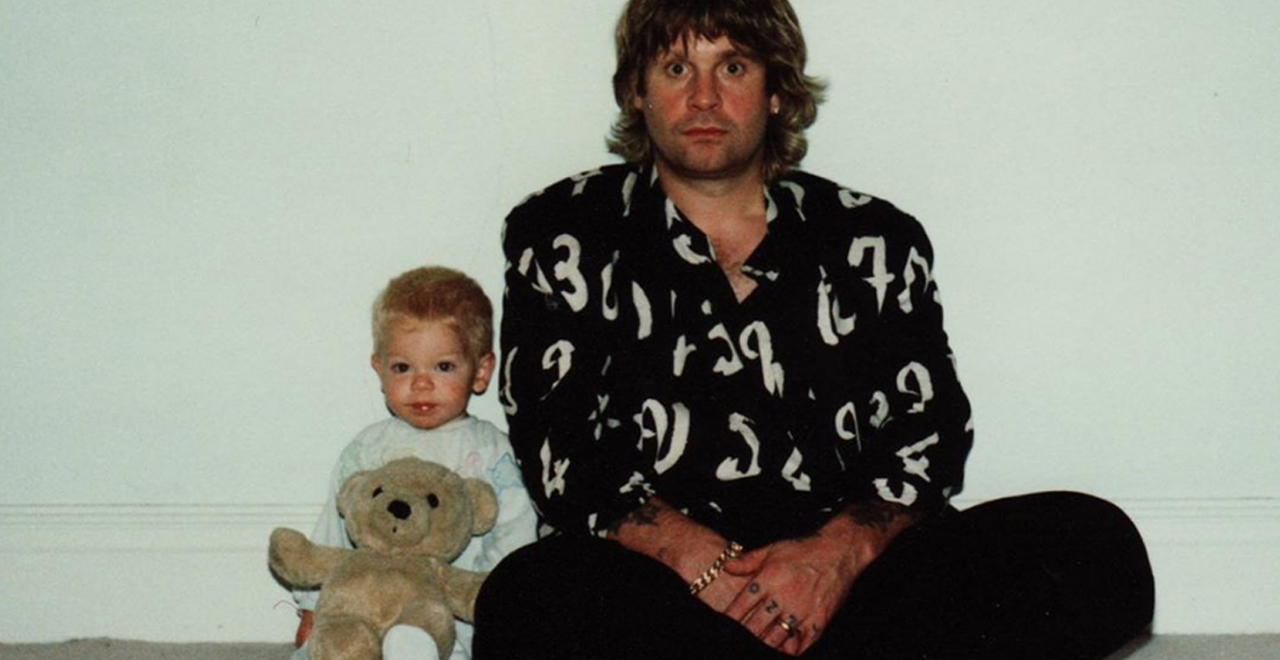 Credit: Instagram/jackosbourne
Ozzy Osbourne (aka the "Prince of Darkness") has been a heavy metal icon for nearly half a century. His enormous stage presence and talent skyrocketed the Black Sabbath vocalist to fame in the 1970s, and his wild antics kept him in the public eye for decades to come. In the early 2000s, MTV featured a reality show called The Osbournes. The show documented the (highly unusual) daily lives of Ozzy, his wife Sharon, and their two kids, Jack and Kelly. Following the cancelation of the show, Kelly and Jack maintained their media presence and pursued projects of their own.
View this post on Instagram
Living the lifestyle of a celebrity doesn't exempt you from the trials and tribulations of life, however – in 2012, Jack Osbourne was diagnosed with relapsing-remitting Multiple Sclerosis. Although the initial diagnosis was shocking and upsetting to the 26-year-old, Jack didn't let his diagnosis ruin his life. In fact, he learned as much as he could about MS before partnering with Teva Neuroscience and launching a campaign called "You Don't Know Jack About Multiple Sclerosis". Jack aimed to teach people newly diagnosed with MS along with their families about the disease so they didn't feel as unprepared as he did upon initial diagnosis. Jack undoubtedly helped countless people cope with their MS diagnoses, but he never imagined that the person he would help most was his own dad.
View this post on Instagram
In February of 2019, Ozzy Osbourne experienced a bad fall and had to get neck surgery. He was left with nerve damage and, unexpectedly, a diagnosis of Parkinson's disease. Parkinson's is a progressive neurological disorder that can cause tremors, stiffness, and difficulty with movement. While there is a treatment to manage some of the symptoms, there is no cure. The news was extremely hard on the family but ultimately caused them to grow closer in order to support each other.
Jack was no stranger to coping with unexpected medical issues, and he used his own personal experience to help his dad through an exceedingly difficult time. Jack was interviewed on his mom Sharon's show, "The Talk", discussing how his own struggle with MS helped him encourage his dad to keep fighting.
"I think it's a very different thing with Parkinson's versus M.S., but the one thing that I've always kind of encouraged from the jump was you can kind of turn lemons into lemonade with this," Jack explained.
View this post on Instagram
"I think it takes a lot of guts to come out and go, 'Hey, I've got this thing wrong with me, and it sucks, but I'm dealing with it,' because people can relate to that. People might not be able to relate to my dad as a musician or being a world-renowned rock star, but now that person with Parkinson's can go, 'Oh wait, I can relate to this man, because he's dealing with the same thing… and that's giving me hope.'"
Ozzy, unfortunately, had to cancel his 2020 North American tour after his diagnosis. Although his performing career is on hold indefinitely, his family life is stronger than ever.