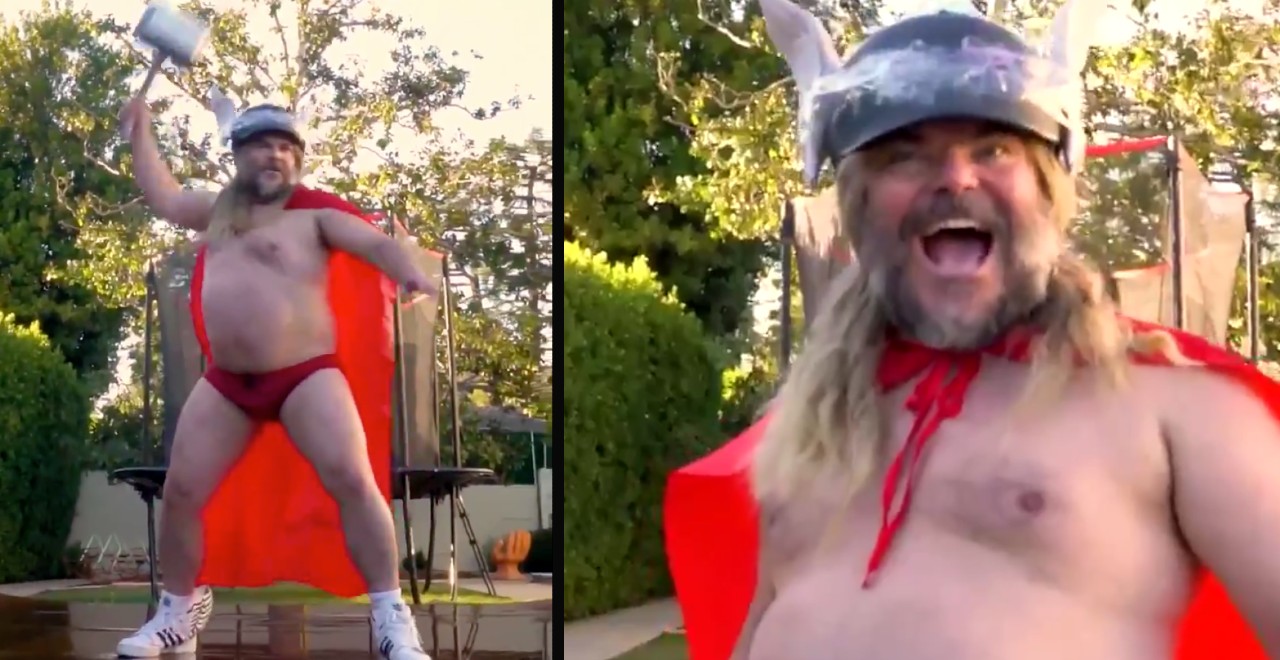 Credit: Twitter/JackBlack
The Marvel Cinematic Universe changed the movie industry for the better and has turbo-charged the careers of a ton of actors. By this point, it feels like almost anybody who is somebody has been in a Marvel movie. There are only two notable exceptions; Keanu Reeves (and that could be changing) and Jack Black.
Jack Black has the chops, we've seen him do the superhero thing before when he nailed Spider-Man. In fact, his Spider-Man impression was so spot-on, so relentlessly joyful, and full of gravitas, it spurred fans everywhere to petition for his immediate inclusion into the MCU.
Now, Black is back. This time, he's taking on another Avenger, with his perfectly-pitched take on the God of Thunder himself, Thor.
⚡️ New God of Thunder ⚡️
📹 @taylorstphens pic.twitter.com/35adBnzIUJ

— Jack Black (@jackblack) February 7, 2021
OK, so Chris Hemsworth has done an admirable job in Thor, as Ragnorak was terrific, and the expectations are high for the next one. But Black lays down the gauntlet, declaring himself the "new God of Thunder", and delightfully plays the part in his video.
Could he pick up the Hammer once Hemsworth is done with the role? Or, could we find him a different role in the MCU?
Sure, he's spoken at length about retiring from acting so he can spend more time with his two kids, but the MCU feels a little incomplete without him, so perhaps he can be coaxed into the fold with the right character.
And, from what we've seen so far, when Jack Black is involved, there is no wrong character.