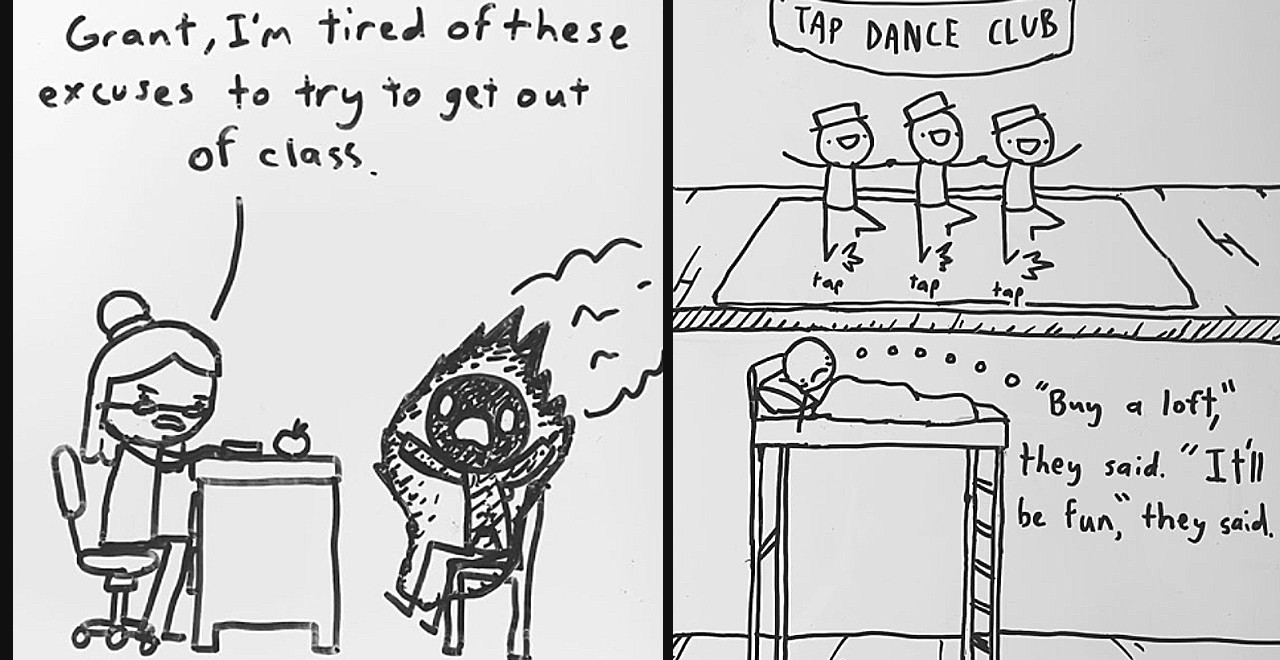 Credit: Instagram/jakes_door_comics
It's a proud moment for parents when kids develop a passion for their hobbies and work hard to improve their skills. Hanging their pictures around the house or sharing poems with family and friends is a great way to encourage and support them, but it's not often that thousands of strangers also take an active role in cheering on a kid's creativity. When 14-year-old Jake started drawing impressive and hysterical comics on the whiteboard on his bedroom door every night, Jake's dad David thought that others might enjoy them too. David began sharing Jake's comics online, and anyone who has ever thrown content into the abyss that is the internet knows it's not easy to win over the self-proclaimed content connoisseurs – but Jake's comics clearly struck a chord.
With nearly 15,000 Instagram followers and counting, Jake's comics are a hit. The 14-year-old initially used his whiteboard to share a "word of the day" with his family, but soon grew tired of searching for interesting vocabulary. Jake's whiteboard soon became a place for doodles and comics, which caught his dad's attention. These comics were not the scribbles and questionable jokes one might expect from a teen – they were delightfully funny, impressively drawn, and highly entertaining.
Jake told Bored Panda about the origins of his Instagram page. He recalled, "My dad took pictures of them, and once we got around 50, my dad asked for permission to put them on an Instagram page. I was reluctant at first, but I gave my dad the green light to put the comics up. The page got 10,000 followers in two days, and I drew comics on the whiteboard more frequently. And that's how it all began!"
The comics are entirely products of Jake's active imagination, and while the drawing process is quick, the ideas themselves take time to develop. Jake explains, "I'll have an idea for a comic, think, 'Hey that's actually a good idea,' and write it down on a sticky note for future use."
Jake's dad has posted over 150 of his comics so far, and his daily drawings are added frequently. Check out Jake's Instagram for his full catalog of work, and enjoy some of our favorites below!
On wishful thinking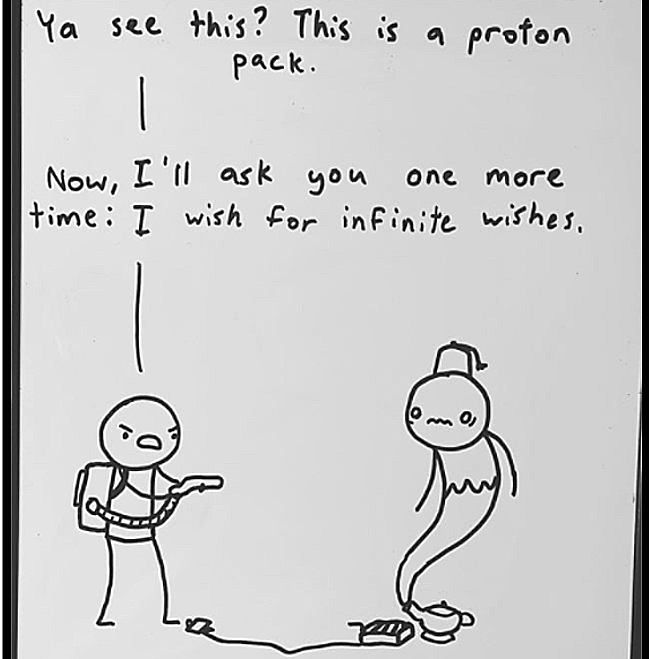 Finding loopholes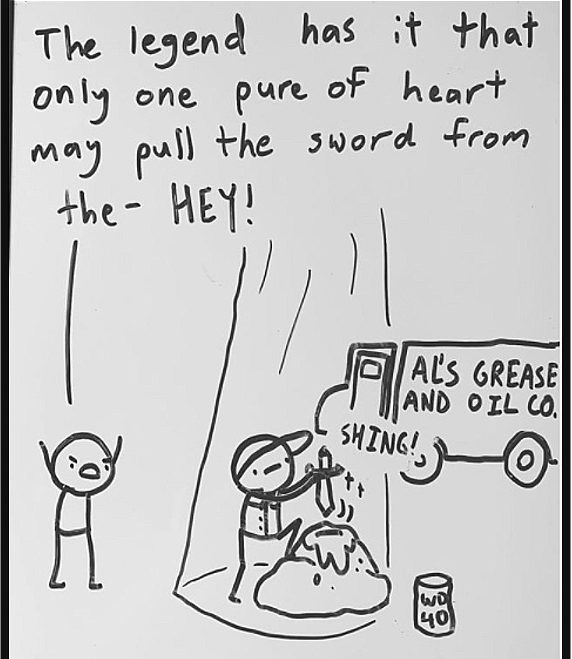 Incredible advertising
And questionable decisions