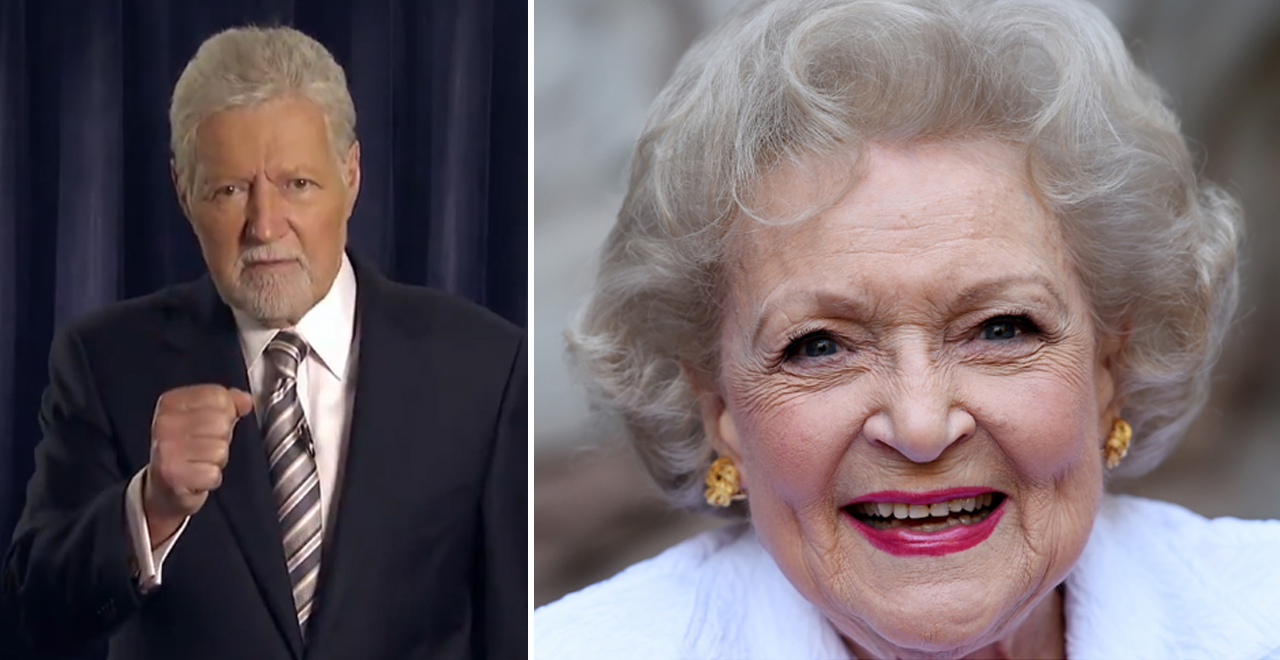 Credit: Twitter/Jeopary Getty/Amanda Edwards
Jeopardy has been hosted by Alex Trebek for decades now, and it's hard to imagine anyone else taking over from the man.
Even during his recent bout with cancer, there hasn't been much speculation about whom would replace him as host of the beloved game show, and according to Trebek himself, there's no hurry. He's powering through his fight with pancreatic cancer, and hopes to be back to host the show when new episodes resume this fall.
But he knows he won't be around forever, and even though no one wants to see him go, Trebek has a question to the answer in the TV Host category: Who is Betty White?
During an interview with Good Morning America, where Trebek appeared to promote his memoir and provide a health update, he revealed that he'd love to see the apparently immortal actress take over for him at the Jeopardy podium.
Trebek, 80, has been using this joke answer for a while. He's being self-effacing, pretending that he's so old that even White, a sprightly 98 years old, is younger than he is.
"I joke with the audience all the time and I say, 'Betty White,' because they want somebody younger, somebody funnier," Trebek explained.
In reality, the host is staying out of such decisions and surely hoping he won't need to be replaced anytime soon.
"It's not a decision that would be up to me. And I would not make myself available to presenting an opinion," Trebek explained earlier this year. "I would leave it up to the people in charge."
Here's hoping those people in charge have a few more years before needing to start that process.