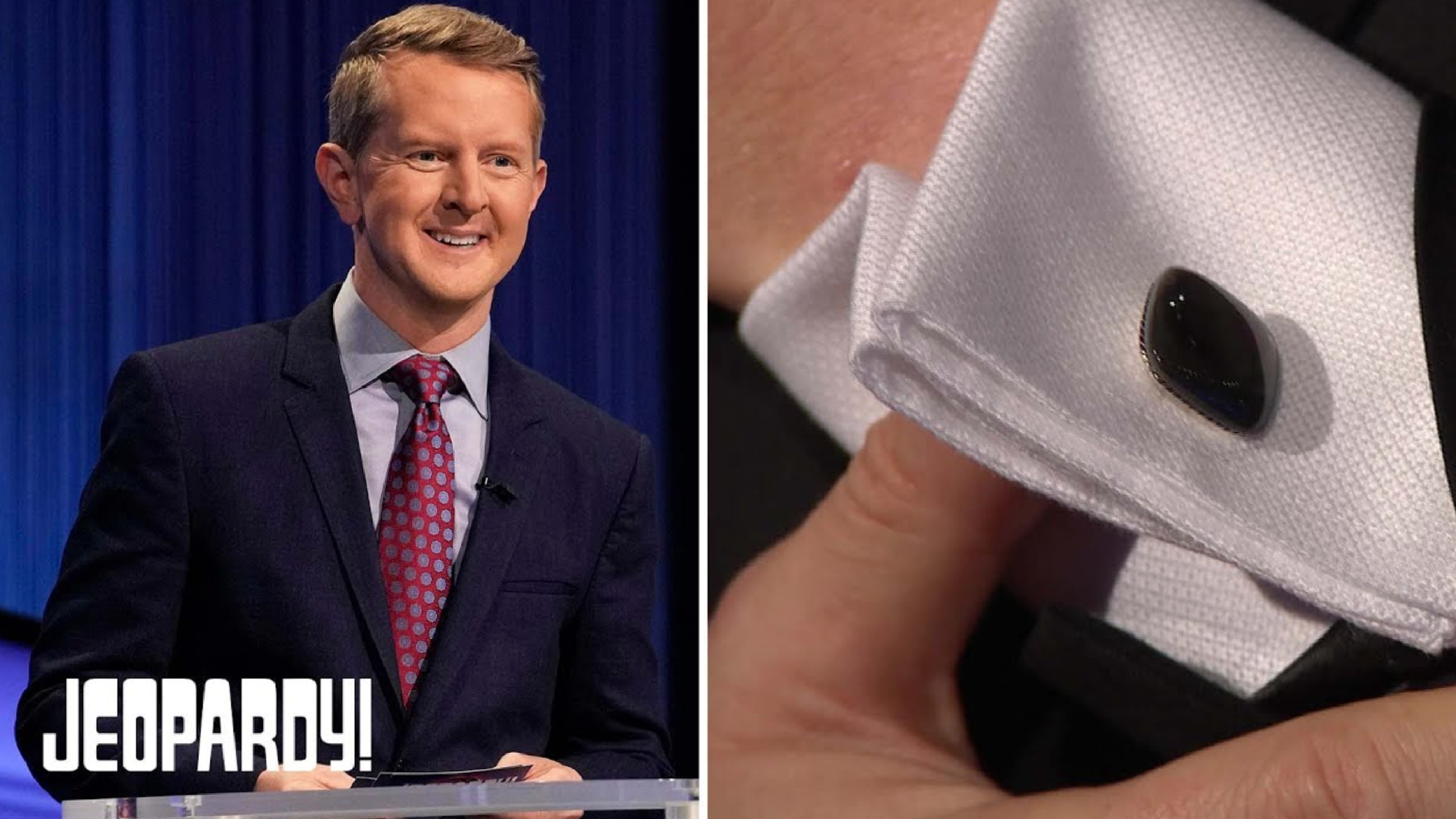 Credit: YouTube/Jeopardy!
Jeopardy! GOAT Ken Jennings recently paid tribute to the legendary host Alex Trebek on the one-year anniversary of Trebek's tragic passing. Alex is irreplaceable so it's no surprise that the search for his replacement has been an unmitigated disaster. Things seem a bit more stable as the permanent successor has yet to be named, but Trebek's show is in the capable hands of Jennings and Mayim Bialik at the moment.
Reflecting on Trebek's legacy and what he meant, Jennings paid tribute to Trebek in a new video shared by the popular game show. He also mentioned a gift Trebek's widow gave him, a memento Jennings uses to keep the spirit of Trebek alive on the show.
"I miss Alex a lot," Jennings said. "When I'm in here, I feel like he's probably in the building somewhere. It's hard not to talk about him in the present tense."
It has to be hard to fill the shoes of a legend. We've seen a lot of different personalities try. Even LeVar Burton, with the entire internet in his corner, couldn't quite nail it. Jennings has done an admirable job, and he spoke about how rough it was when he came in as the first guest host after his passing.
"It was a really rough time," he said. "I got to the studio and one of the producers handed me a little box and Alex's wife, Jean, had given me a pair of his cuff links that he had worn on the show. What a lovely gesture that was from Jean."
View this post on Instagram
Jennings was incredibly touched by the gesture, and called Jean 'fantastic.' He also said they are the only cuff links he owns, and that he wears them as a "good luck charm" when he's hosting the show.
It's been a long year since Trebek lost his battle with pancreatic cancer. His legacy lives on, even as his show continues to find its way to the future.