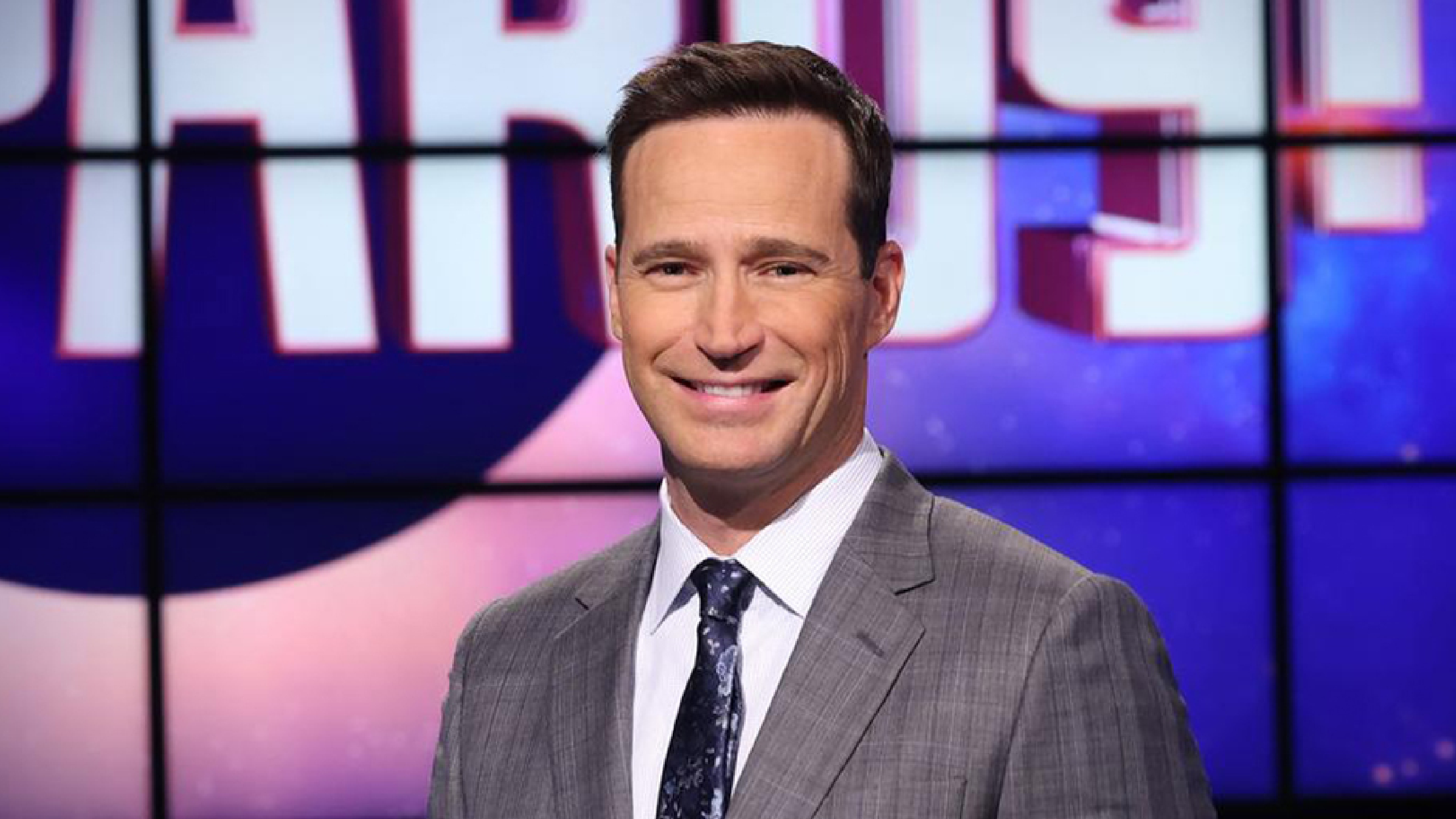 Credit: Jeopardy!
"Jeopardy!" has made its choice for Alex Trebek's successor and boy is it a boring and predictable choice. The powers that be chose Jeopardy executive producer Mike Richards as the show's permanent host going forward.
Richards served as an executive producer on Jeopardy for only a couple of years but here's the most important part: he was part of the search committee for Trebek's successor on the television institution. The series of guest hosts was great, but they missed an easy win by not choosing LeVar Burton.
Levar Burton was given 1 week, instead of the 2 weeks every other guest host had. And, his week was during the Olympics, so preempted in a lot of places. This choice is disappointing but not surprising.

— Bipolar Bitch in Texas 🙋🏾‍♀️ 🐝💛 (@A_Bipolar_Queen) August 4, 2021
Even outside of Burton, Richards still wasn't anybody's first pick. Or second. Probably not even their third. Sure, he did a fine job during his guest stint (he was the first), but man, there couldn't have been a blander choice for the future.
The show is also going to lose a LOT of goodwill with long-term fans because this search for a new host absolutely does not feel like it was on the level. Ken Jennings was WIDELY seen as Trebek's successor because he was the greatest player of the game of all time. If you want to pay tribute to the game and have that connection to Trebek's legacy, Jennings was the choice.
Want to try something new? It's really tough to miss the passion and excitement LeVar Burton brought to the show. He has an iconic history in television in his own right and brings a different gravitas to the show. Like Jennings, he would've been another slam dunk, easy choice.
Of all the guest hosts, Mayim Bialik came out of nowhere as a dark horse, who really shined in her time as host. She did the job just as good as (or better than!) most and would've been a compelling choice. Far more compelling than Richards.
You get the point, this could go on forever. But Jeopardy went the safe way, and the guy leading the search decided he was the only one fit for the role. The fans may feel differently, and it's not TOTALLY finalized (it's all but a done deal, they just haven't signed the official paperwork yet), but we have our new host, whether we like it or not.