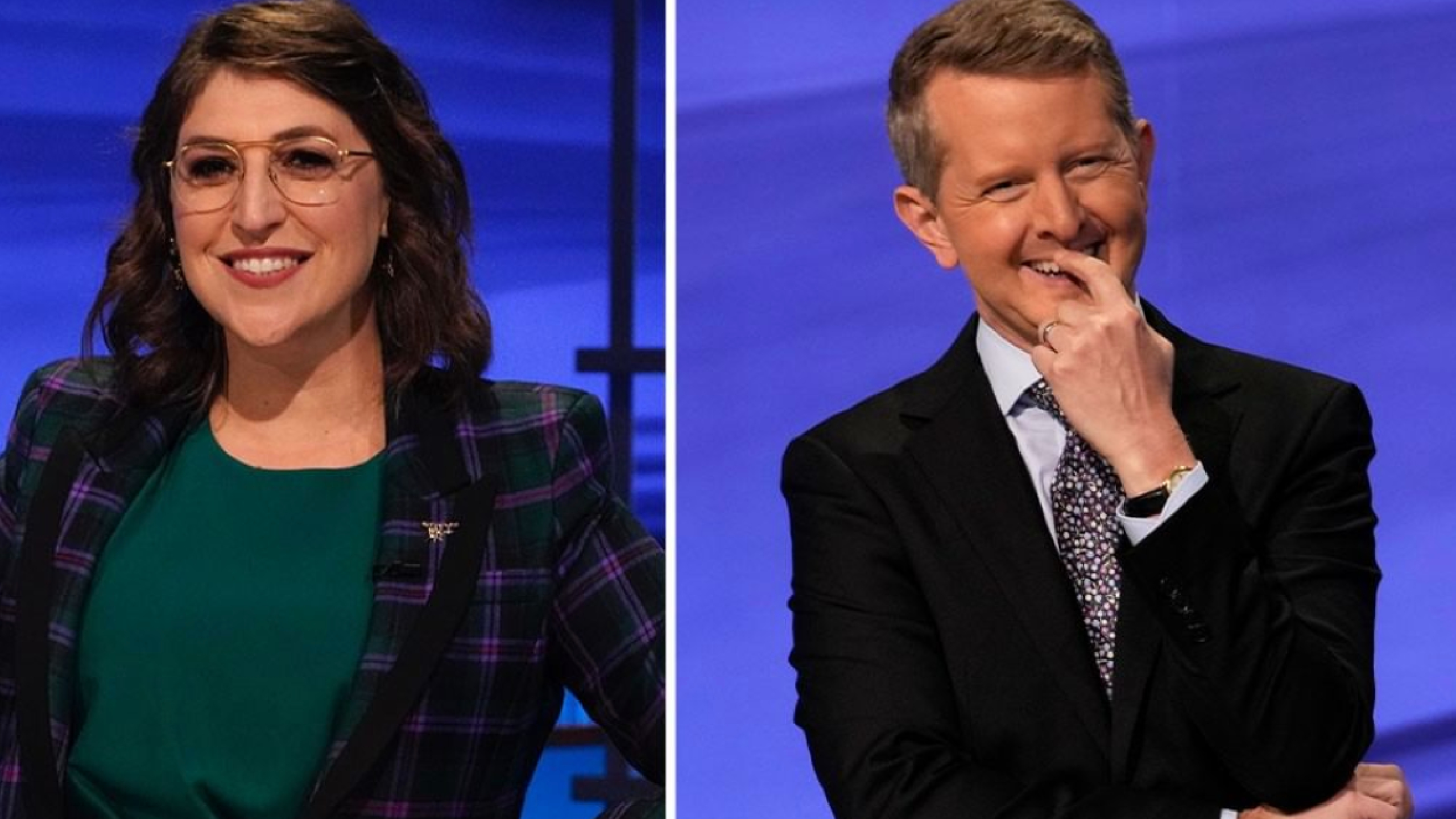 Credit: Instagram/Jeopardy
The battle for succession as the host of Jeopardy! was hotly contested and ended up being a little bit of a circus. Two figures emerged from the competition to help steady the ship after the stumble, and that was longtime GOAT player Ken Jennings and TV's Mayim Bialik.
And now, that terrific duo has given the show even more stability, as both will continue in their duties through most of 2022. The show announced the tandem hosts would continue to pass Alex Trebek's game show franchise back and forth through the end of season 38, meaning the two will host new episodes into the fall of 2022.
View this post on Instagram
Both served as guest hosts while the show was looking for a permanent replacement for Trebek. After producer Mike Richards picked himself, it looked like their services would no longer be required. Bialik was tabbed to host a few special episodes, but Richards would be the daily host.
Then Richards got caught in a controversy of his own making and lost both his hosting and his producing duties. And so while the showed turned to the two to host for the rest of 2021 until someone else could be brought on board, it looks like they may be the move. At the very least, it looks like we'll get another year of the two of them hosting the legendary game show.
And, honestly, it's working. Enough with the succession drama. LeVar Burton had some momentum, but he's moved on from wanting the job, and Jeopardy shines best when the game is the star anyway. Bialik and Jennings get that. Jennings especially, as a longtime player, and Bialik has been terrific in her hosting appearances.
It makes sense to keep the duo in place, since it won't let the audience get tired of any one person, and who the host is can go back to being a secondary topic. The host discussion should be a boring one, not a constant popularity contest, and Jeopardy now has a pair of predictably boring (meant in the very best way possible) hosts to carry the show forward.
It may be just for another season now, but the show would be well-served to quietly make them the hosts full time going forward. Bialik has said she'd be interested in serving as a permanent host, and I'd have to think Jennings would feel the same way, given his long connection to the show.