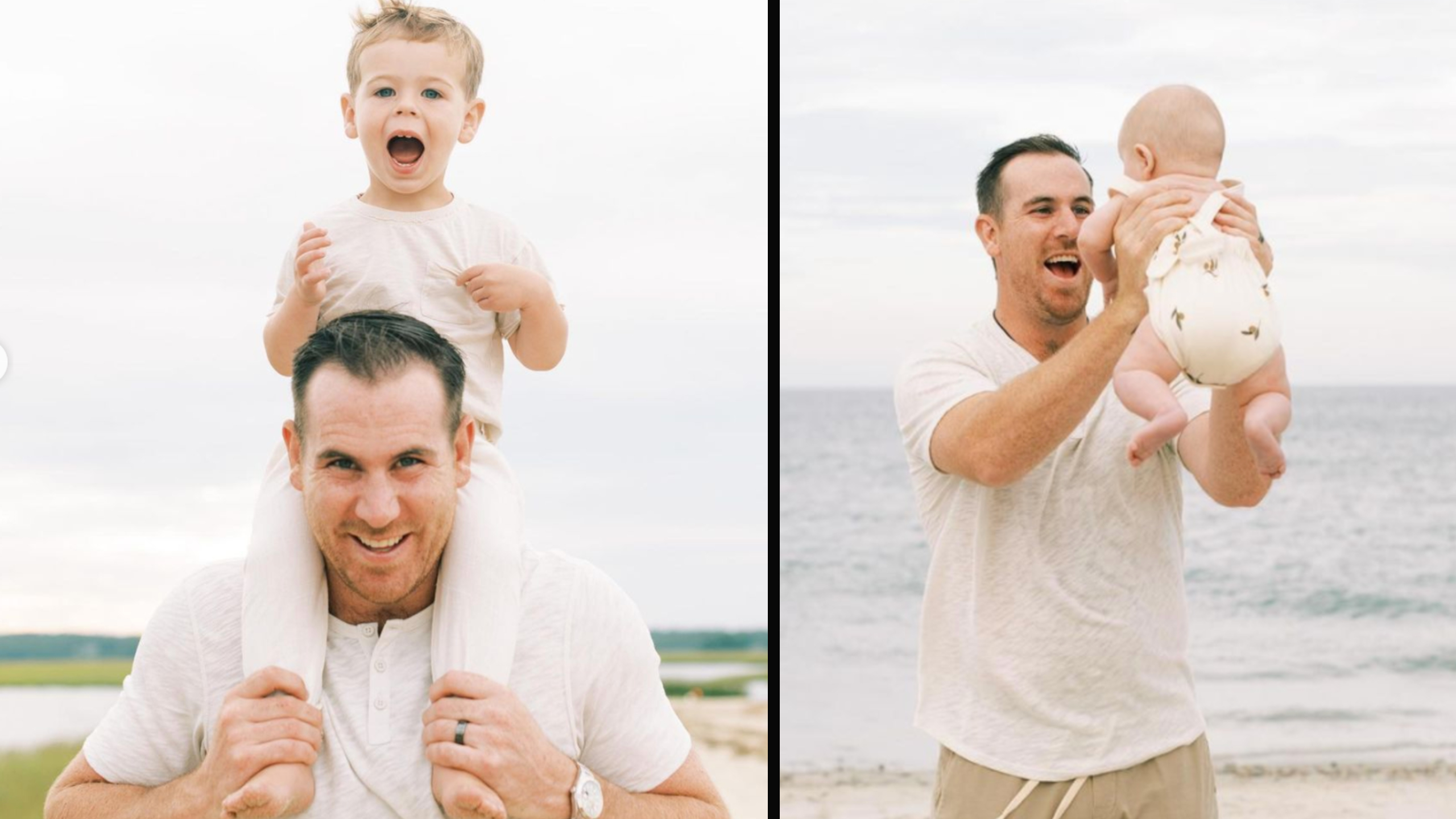 Credit: Instagram/raising_hayes
Former NHL player Jimmy Hayes was a hockey star in Boston and even got to finish his career with his hometown Boston Bruins. Late last month, the 31-year-old passed away unexpectedly, leaving his community shocked, his wife heartbroken, and his two young kids without a dad.
Hayes and his wife Kristen had two children together, a 2-year-old son and a 3-month-old son. Kristen said he was a great dad and recently shared a video of him playing with their son just a week ago.
In the caption, she said their son watched the video after Jimmy's passing and said "again!"
"I love you the most," she wrote. "You should be here."
View this post on Instagram
View this post on Instagram
His entire community came out for the funeral procession, as youth hockey players tapped their sticks as it passed.
Today is Jimmy Hayes funeral in Boston. Stick taps across the city.

— Barstool Sports (@barstoolsports) August 30, 2021
During her eulogy, Kristen mentioned repeatedly how great of a dad Hayes was.
"You were my soulmate and the best dad to Beau and Mac. I will make sure they know our love story," she said in the speech. She said it was so fun becoming a parent with him, and that she'll miss his infectious smile and their hi-five at 8:00 p.m. after the kids were in bed. She also said he used to joke that he felt bad for his sons because they'd have the "hot mom" in the school pickup line.
"Your hugs and kisses were one of a kind," she said. "Your dance moves? Let's hope they don't get those."
"You were simply the best," she said. "There's no other way to put it."
The cause of his death has not yet been determined.