Jimmy Kimmel Challenge: Turn Off Fortnite While Kids Are Playing [WATCH]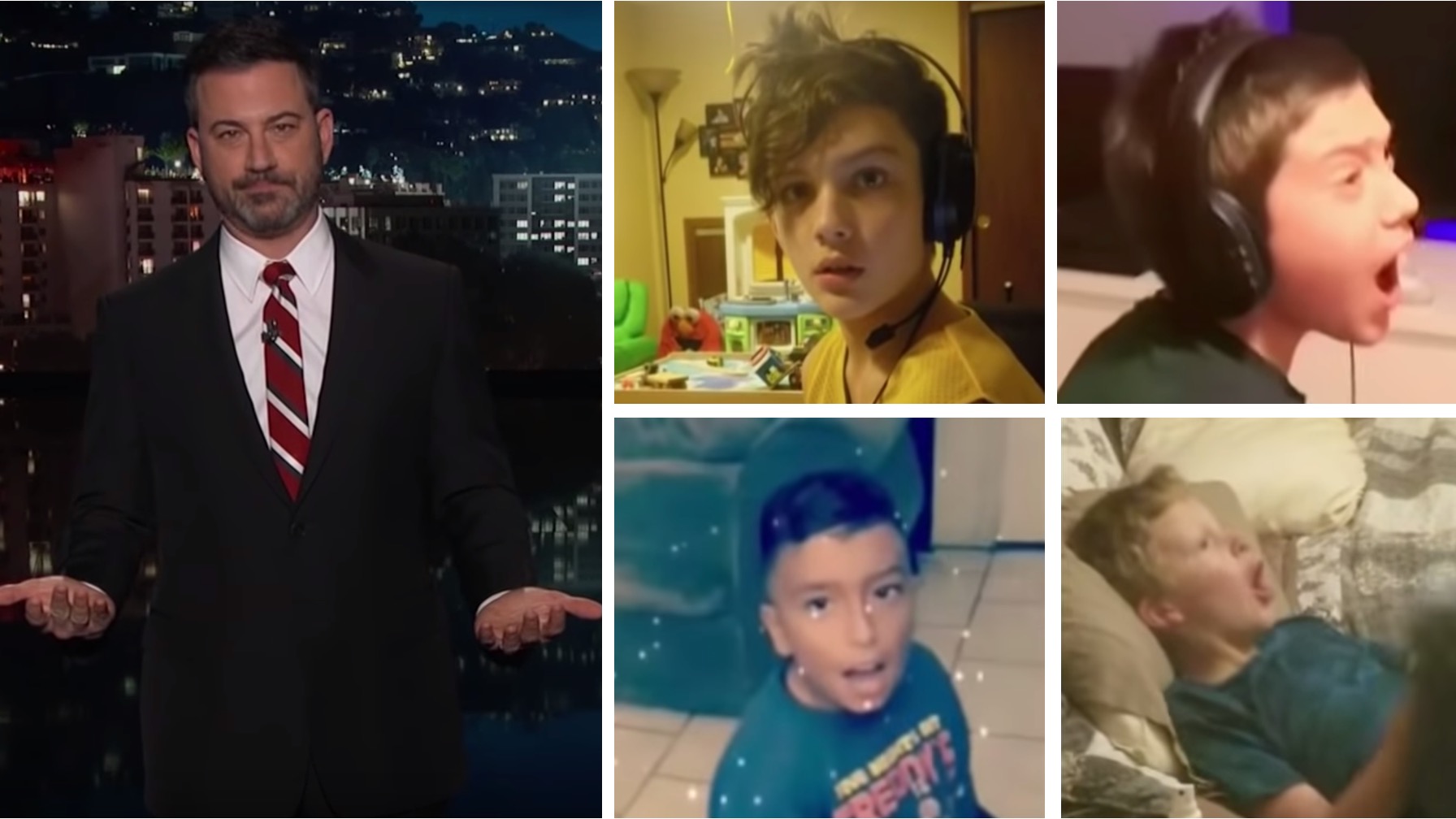 Fortnite. The game that turned into a cultural phenomenon and churned out game-addicted zombie-kids.
Just about everyone recognizes the unbelievable impact the video game has had on the younger generation even if they don't understand the game itself. Enter Jimmy Kimmel, who encouraged his audience to have a little fun with the kids who take it a bit too seriously. Which is pretty much all of them.
First he issued the challenge:
Yes, the challenge is simple: Just turn off the TV when your kid is in the middle of playing Fortnite and record the response.
"That's petty and mean," I can already hear some of you saying.
And you're right. But you know what? If your kid and all of his little friends couldn't go five minutes without flossing because of society's weird addiction to this game, I'm sure you'd be first on board the 'Petty Train,' too.
Fortunately, tons of parents indeed did crave a little Fortnite relief for themselves. Kimmel received a boatload of videos featuring moms and dads completing the challenge and getting maybe a little too much joy out of their kids' extreme responses.
As you probably expected, there's plenty of angry reactions. There's one kid's use of the standard "Staaahhhhhp"; another's incredulous stare as if his dad had just kicked his puppy; even a reluctant "HI JIMMY!" from one son in order for his father to just turn the TV back on.
Sure, some of the responses go a little too far, with one kid tackling his parent and a few others angrily blurting out curse words in response, but aren't those the wonderful, teachable moments parents dream of?
All in all, it appears that most of the kids understood the gag for what it was and took it in good spirits.
Also, due to it being an insane craze right now, Fortnite often gets a bad rap. Popularity doesn't make something inherently bad. Hell, video games can actually be a great opportunity to connect and enjoy downtime with one's kids if you're into that.
Just a reminder, though: Don't go pulling a 'WilliamMcTavish1972.'