The Office Cast Reunites for Superfans' Zoom Wedding on SGN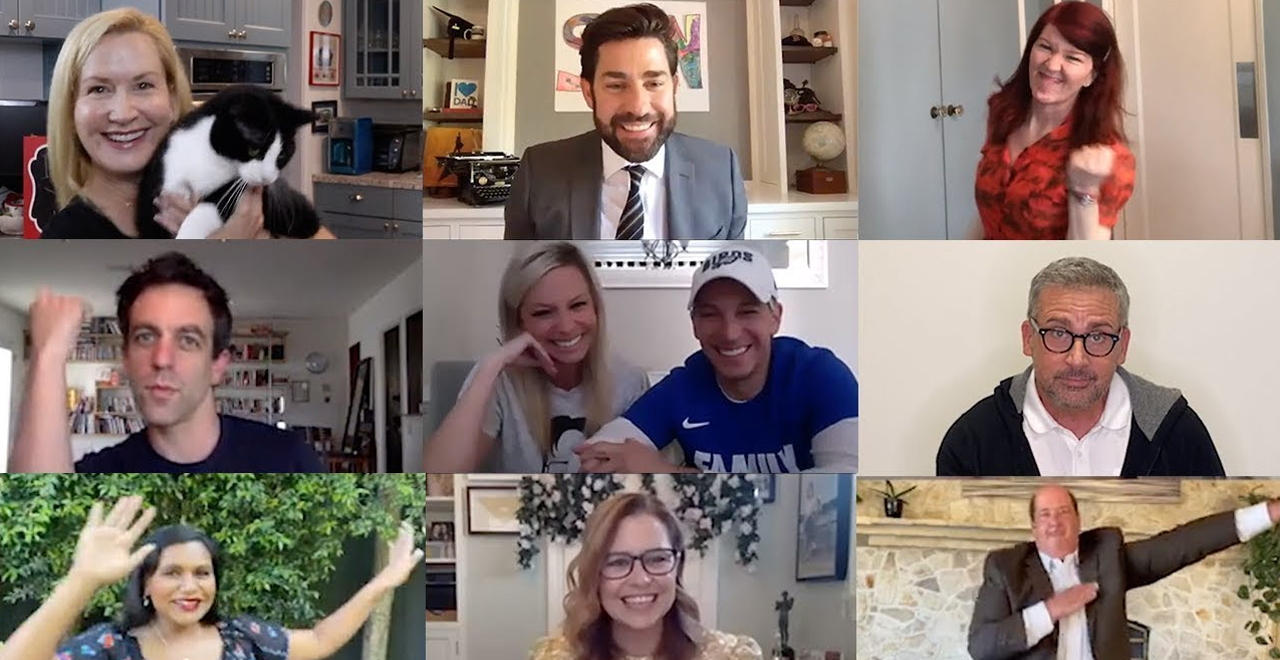 With the sequel to his blockbuster The Quiet Place delayed until fall, John Krasinski has had some extra time on his hands. The COVID-19 pandemic and quarantine have us all doing our best to fill our days and be productive, and Krasinski has been using his time to help people feel better.
The erstwhile Jim Halpert's Some Good News YouTube page makes headlines every week as the former Office star enlists his wife, his friends, former castmates, Grammy sensations, and Red Sox players to help his spread some joy during these dark times.
For Krasinski's latest episode, he called on his former Office-mates to help make a newly married couple's quarantined wedding day a little more special.
John and Susan are bigtime wedding fans who'd recreated Jim and Pam's gas station engagement, and so Jim himself decided he'd join the fun, getting ordained so he could officially marry the pair, and bringing some of his old friends along to share in the excitement.
Krasinski invited nearly the entire cast of The Office to dance along with the wedding couple, recreating the hilarious wedding scene from Season 5 of The Office, wherein Jim and Pam tied the knot amid a collection of their colleagues. Joining their old friend, and the bride and groom's family, were cast members Steve Carell, Mindy Kaling, Rainn Wilson, Ed Helms, Ellie Kemper, BJ Novak, Brian Baumgartner, Angela Kinsey, Creed Bratton, Kate Flannery, Oscar Martinez, and Phyllis Smith. Jenna Fischer even served as Maid of Honor!
SGN even snagged country star Zac Brown to perform the wedding song.
Check out the hilarious virtual dancing below: