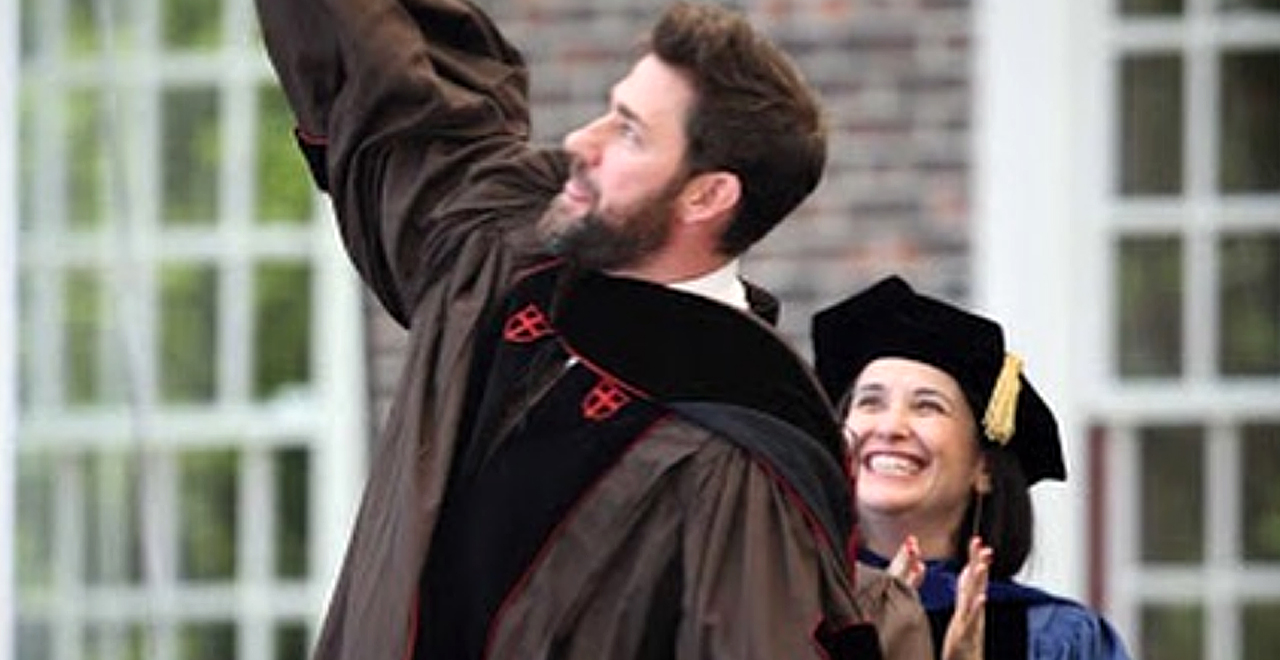 Credit: Instagram/johnkrasinski
About a month ago, in the midst of the quarantine, former Office star and current Quiet Place (and Quiet Place 2) writer/director John Krasinksi started a YouTube show called "Some Good News."
Krasinski started the show, which debuts new episodes every Friday night, as a way to brighten people's days by focusing on some of the positive stories emerging during the global pandemic.
As things have progressed, Krasinski himself has become responsible for much of that good news.
Over the past month, he's interviewed his former "boss," Steve Carrell, to reminisce about their days at Dunder Mifflin, hosted the cast of Hamilton for a live performance, provided a virtual parade for a cancer survivor, managed to put together a virtual potluck, and organized a virtual prom for bereft high school students featuring a performance from Billie Eilish.
Now he's doing high school students one better by putting on the first-ever global graduation ceremony. He announced his plans on Instagram.
"Alright, that's it, enough is enough. All you graduates of 2020? After all those long hours you've put in. All the hard work you've put in…. you're getting a graduation! And that's all there is to it!" Krasinski wrote in his caption. "This week! I'm there with tassels on! #SGNgraduation !!!"
The ceremony will air on Some Good News on Friday, May 1st at 8pm EST, and is not limited to just high school kids; it's also for 8th graders leaving middle school and college seniors.
Oh, and one more thing: He needs a valedictorian to give the speech. Send him your best video!
Alright, if I'm gonna pull this whole graduation thing off, I'm gonna need some help! First of all… I need a valedictorian! So all you valedictorians… dust off those speeches and send me a video! @somegoodnews #SGNgraduation

— John Krasinski (@johnkrasinski) April 28, 2020