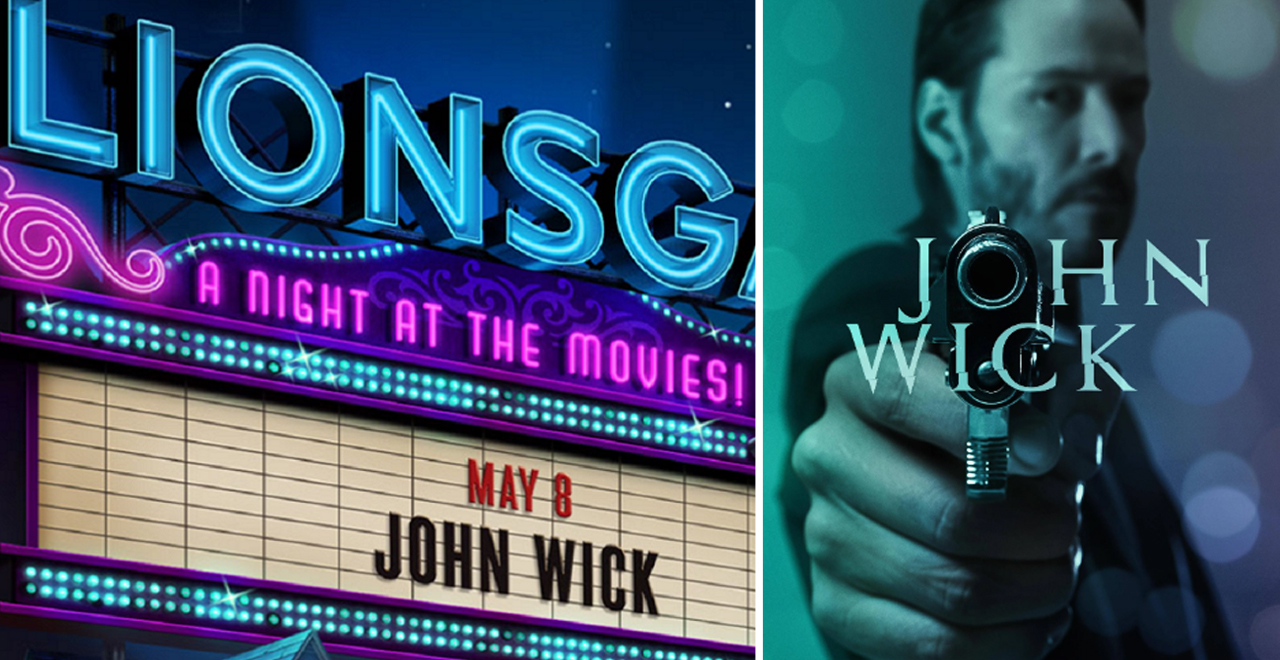 Credit: Lionsgate
First things first: this Sunday is Mother's Day. Don't blow it, guys!
Of course, Mother's Day isn't until Sunday, so you have some time to grab that last-minute gift – and to squeeze in some decidedly non-Mother's Day activities.
There aren't any sports this year, thanks to the pandemic, but there are plenty of action movies. But watching them alone can be pretty boring, so why not watch with a crowd, all while safely ensconced at home? This Friday, before we all settle in for a weekend of mimosas, marigolds (do moms like marigolds?), and long-distance phone calls, we can come together to get some adrenaline out of our systems with a modern action classic.
This Friday night at 9 pm ET, Lionsgate Studios is hosting a free live stream of John Wick on their YouTube live stream channel. They've previously aired The Hunger Games, Dirty Dancing, and La La Land – and this time it's Keanu Reeves's first outing as taciturn hitman hellbent on revenge against the Russian mobster who murdered his dog. Talk about Mother's Day weekend counterprogramming!
And yeah, we're thinking BIG WICK ENERGY is back. This Friday, we're streaming John Wick for free on YouTube to raise support for theater workers. #LionsgateLIVE pic.twitter.com/HlvlUOezHh

— Lionsgate (@Lionsgate) May 6, 2020
The movie will air on Lionsgate's YouTube livestream to raise support for theater workers who've been out of work while cineplexes across the country are shut down to help prevent and slow the spread of COVID-19.
Here's the official description of the event: A star-studded celebration of the theatrical filmgoing experience hosted by Jamie Lee Curtis and brought to you LIVE. Benefitting the Will Rogers Motion Picture Pioneers Foundation, dedicated to helping people who work in the motion picture industry and currently providing financial assistance to theater employees furloughed by the COVID-19 crisis.
Host Jamie Lee Curtis is joined by Keanu, Halle Berry, Lance Reddick, and Asia Kate Dillon, plus filmmakers Chad Stahelski and David Leitch.
I have no idea why Jamie Lee Curtis is involved, but hey, the more the merrier!
Unless your mom, or your lady, is keen on dozens of vicious gunshots to the head, something tells me this will be a largely dad-centric affair. But you'll make it up to her on Sunday.