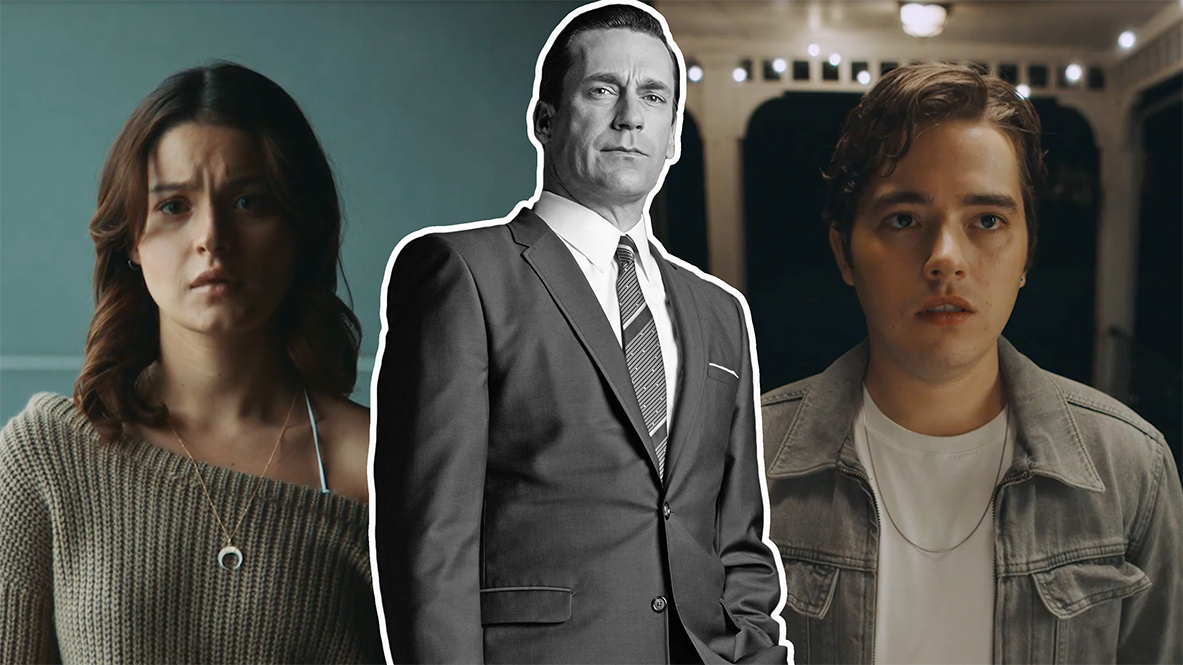 Credit: New Yorker/AMC
You know the stereotype when it comes to being the father of a teenage daughter – a protective patriarchal figure threateningly cleaning a firearm on the front porch when the boyfriend arrives, not-so-subtly illustrating the kid's painful demise should anything happen to his "little girl." It's a trope that's been played out for years in both media and reality, but a recent short film is flipping the cliche on its head.
Adapted from a New Yorker Shouts & Murmurs column by Sophie Kohn titled "If You Ever Hurt My Daughter, I Swear To God I'll Let Her Navigate Her Own Emotional Growth," the piece highlights a father's personal journey in learning to love and trust his daughter in a less stereotypical way, all narrated by the indelible Jon Hamm.
"It's flipping the script on what we're perceiving men and fathers to be; not just in media and pop culture, but in real life," Director Meghan Ross told The Dad. "And to me, not only is it so funny and biting, but it's the self-awareness that this dad has that I really hope dads of all ages [see] and realize an antiquated viewpoint of raising young girls is not something that needs passing on."
Meghan, a writer, director, and comedian residing in Austin, TX, originally heard about the New Yorker essay from her brother, Justin Ross, a producer for this piece who's also the founder of Bravemakers, the production studio behind it all.
"I thought there was no better time to produce something like this," Justin said. "We want to produce things that have some kind of a social message behind it, which a lot of brands are getting behind. But even in the entertainment space, I like that creativity is being challenged to have some kind of a positive message on a number of issues."
The next step was to reach out to the editor, Sophie Kohn, a Toronto-based comedian, who was thrilled by the idea of a film adaptation. Apparently, she always envisioned her essay as something that should be illustrated onscreen, and this was the perfect opportunity. She probably didn't expect a Hollywood powerhouse like Jon Hamm to jump on board the project, though.
"We do have to give credit to our sister," Meghan acknowledged on roping Hamm into the project. "She was credited as an associate producer. She was helping Justin and me with casting. We were just brainstorming names and thinking about recognizable voices – people we thought would be a good fit, a funny fit. And then she was the one that mentioned Jon Hamm. I think she had watched something that he had narrated, like a documentary or something."
"It's pretty obvious that he's a huge fan of comedy," Justin commented. "And what Meghan was able to find out in the comedy scene—because she comes from the New York comedy scene, originally—is that Jon will just align himself with anything that he thinks is funny. Absolutely. Regardless of budget or anything like that. He's just a fan of comedy. He's not a father, clearly, but he is a fan of a socially powerful piece and comedy. It was a win-win for him."
The pair fully recognize that the 3-minute film is controversial, but rather than shove an agenda about proper parenting (whatever that means) down viewers' throats, Meghan and Justin hope to spur conversations between friends and family members with opposing views on the subject, and they're confident that comedy is the perfect method for achieving that goal.
"Comedy is more important and necessary than ever," Justin elaborated. "If you can pack a powerful message like this with comedy, it's a win. It's a better way to deliver things. You're going to have the extremely one-sided people who are just going to look at this and be like, 'This is a liberal piece and a liberal publication with a liberal Hollywood actor.' I'm hoping that if people were on the fence about a particular subject or didn't really know where they were taking a stance on something like this, in terms of parenting, that it made digesting a little bit easier"
View this post on Instagram
The Ross siblings aren't parents themselves, and their dad wasn't a gun-toting patriarch brooding on the doorstep either, but Justin admitted to playing the protective brother role from time to time when they were growing up in New Jersey.
"For my younger sisters, I was that prime high school/college age where I was waiting for any opportunity," he remembered. "I think, Meghan's prom weekend, I showed up with a bunch of my buddies to drive her home. Knowing the rite of passage of prom weekend, she was down the shore at a hotel with her friends, and I knew there was going to be drinking involved. We kicked in the door. We were the Bureau of Alcohol and Firearms."
"That's a little exaggerated," Meghan interjected with a smile. "You opened a cooler and you were like, 'What's in there?' And there were just snacks. But it was funny because it was the end of the weekend and it's, like, obviously we had already drunk all the booze."
As for what's next for the brother/sister duo, they are so proud of this project and have received such a positive response that they're hoping to collaborate again, and soon.
"Justin and I are looking to collaborate on a lot more of these projects; something that's entertaining and has a strong message behind it," Meghan said. "We are in talks to potentially adapt another [essay], and we're also always open to [working with] writers who write along the same vein."
"This was our first step in that direction in terms of collaboration," Justin added. "And we did not expect it to be this grand. We did not expect our first sibling project to be attached to Jon Hamm, but we're aiming for even bigger and greater things, and hopefully, Meghan and I don't kill each other in the process."
---
If you want to see more from the filmmakers, Meghan currently hosts a weekly Instagram Live series called "No One Asked For This," interviewing female experts, activists, and leaders about the social injustices in our world that no one asked for, all while completing activities at an average-to-below-average skill level that no one asked for (e.g., baking a sheet cake, coloring in a coloring book, etc.)
Justin's current and past work can be found at Bravemakers, helping agencies and brands effectively communicate their story through video and connect with their target audiences.