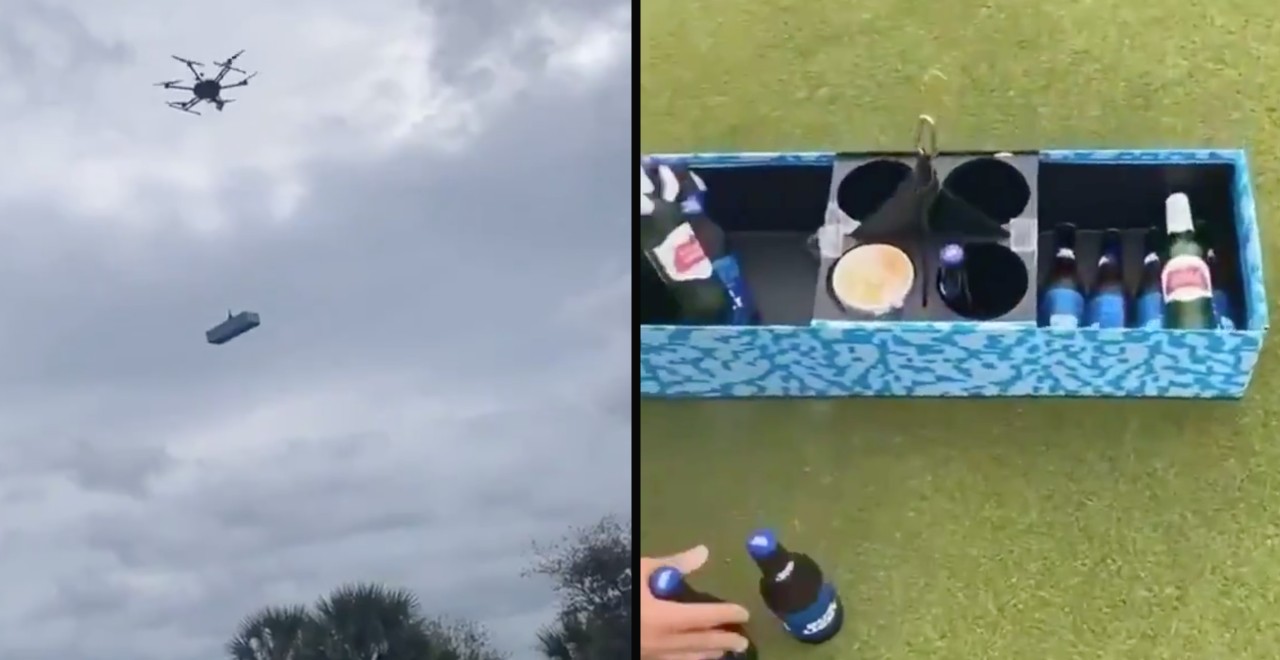 Credit: Twitter/GolfDigest
It goes without saying the pandemic has changed the way we live our lives, and some of the changes will echo long past 2020. The way we eat, shop and work has been changed forever. The movie industry is changing forever, and there's no doubt we'll be Zooming in some fashion for years to come. And some technological innovation born from social distancing SHOULD carry on. And by that, I am specifically talking about robots delivering booze from the sky.
We have Michael Jordan to thank because it's his golf course The Grove XXIII that delivers snacks and drinks via drones. And it's quite a sight to behold.
A drone delivers your food and drinks at Michael Jordan's golf course, The Grove XXIII 🐐

(via @CaroWozniacki) pic.twitter.com/GYM4jCvJvp

— Sports Illustrated (@SInow) December 8, 2020
MJ's new golf course has drones delivering drinks 👀

(via @Chadilac_FSU, @GolfDigest)pic.twitter.com/COxoDLeqMe

— Bleacher Report (@BleacherReport) December 9, 2020
This is what robots are made for, to deliver on the whimsy and wishes of the humans that control them (for now). When you think "the future" some people might think of flying cars, but other, more sensible people think "flying robots delivering beer." And my friends, the future is here.
Jordan has had a strong impact on society in 2020. When COVID hit, he helped open two life-changing health clinics serving people without insurance. A truly impactful action. As the virus continued to rage, he helped the food insecure by donating millions to food banks. And as we begin to look at life beyond COVID, he's given us another great innovation.
Obviously, this solves a key component of social distancing, and golf is already a very safe recreational activity in the time of COVID (you're pretty much alone the entire time, with no one around for hundreds of yards). The only interaction you might need to have on the course is ordering some beers and maybe a hot dog, so now you can do that and have it freaking airlifted down to you.
The future is here, and we have the GOAT to thank.