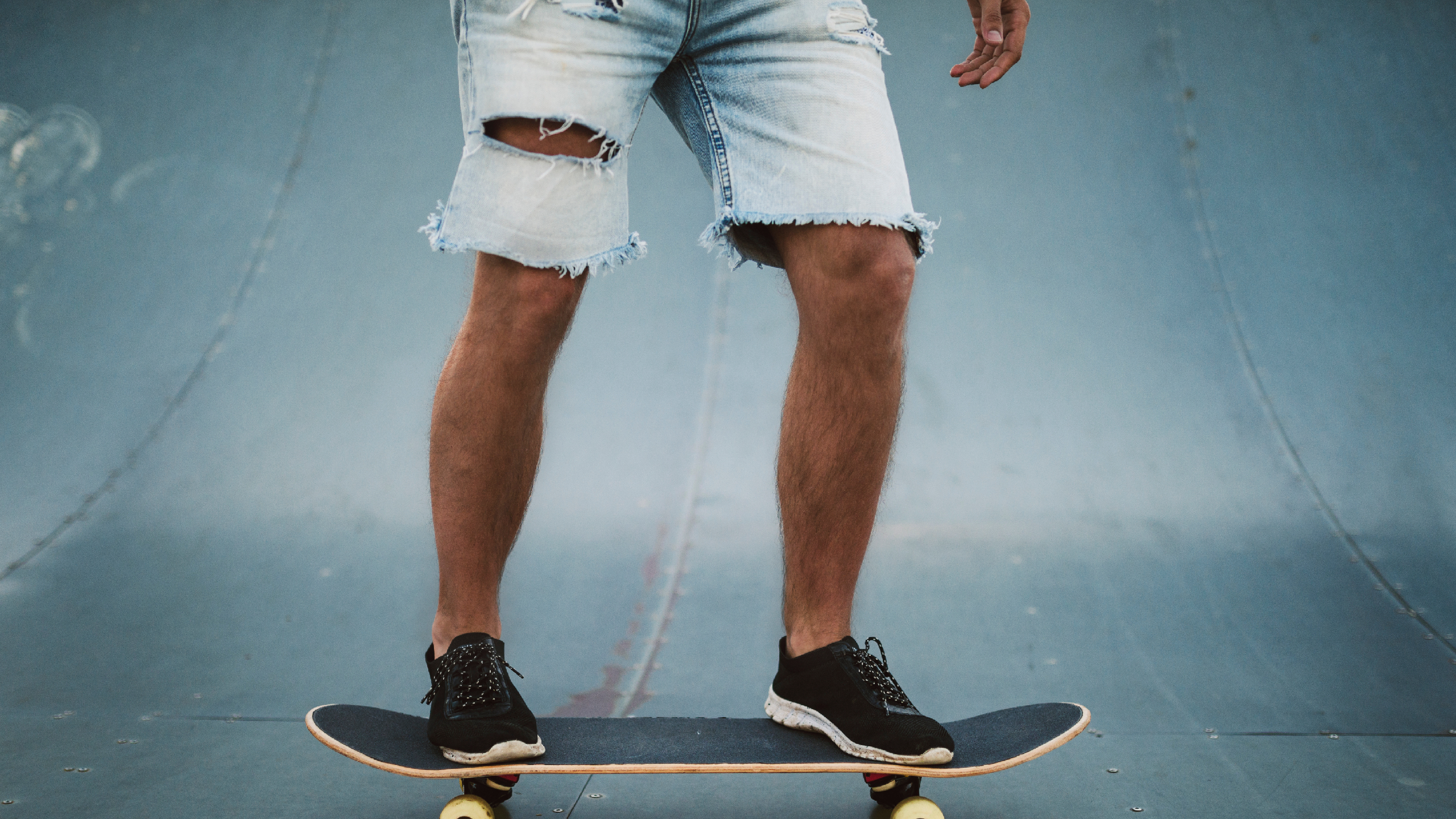 Credit: Getty/Westend61
Here's the most important thing to learn about fashion; wear what you like, for as long as you want. It'll be cool, then lame, and then if you commit long enough, it'll swing back to cool. We've seen it a hundred times, and Dads, our time is now, as the Wall Street Journal recently did a big story about how even Jorts are coming back into style this summer.
That's right, jean shorts, the next part of the dad uniform to be officially legitimized as a fashion craze again. This coming on the heels of Dad-shoe appreciation and Crocs surging more mainstream (thanks to celebrity endorsers and different businesses embracing them), fanny packs popping up at fashion shows (forget fashion, they're like an extra cargo pocket you buckle to your waist, who couldn't love that?) and the 'dad bod' becoming a goal figure.
Jean shorts, or jorts, are flying off shelves. Here's why the uniform of the barbecue dad is now seen as high fashion. https://t.co/QE0b6RJj06

— The Wall Street Journal (@WSJ) June 29, 2021
Jorts, I'll admit, took me by surprise. I was quick to abandon jean shorts in favor of khaki cargo shorts, which owned the early 2000s with a vengeance. While I've dabbled in other shorts (nothing too colorful, I'm not bold enough for that) I do regret not having the commitment to stick with a solid jean short, now that they are officially "back in style."
Do I care about style necessarily? No. But, at the same time, it's like Bitcoin. If you got it early and kept it through the dark times, you look like a genius now! But if you buy in now, you're just a poser who is trying to ride the wave, a wave that will likely come crashing down with a terror in about six to nine (nice) months.
The story is full of fashion-important and fashion-adjacent people touting the significance of jean shorts. But the real kicker is in the lede: "Now, jorts—those frumpy jean shorts worn by beer-clutching dads behind the barbecue—have wormed their way into style."
That's how it always happens. Any win for dad style has to include several digs, like frumpy and "worming their way into style" because people don't want to accept that our way of life is simply superior. Stop making yourself uncomfortable as slaves to fashion. Instead, man your grill for years, wearing what YOU want, and eventually, the fashion world will come crawling back, raising Dads up as the style icons we always knew we were on the inside.