Watch a Full Rehearsal of The Karate Kid Recorded on a Camcorder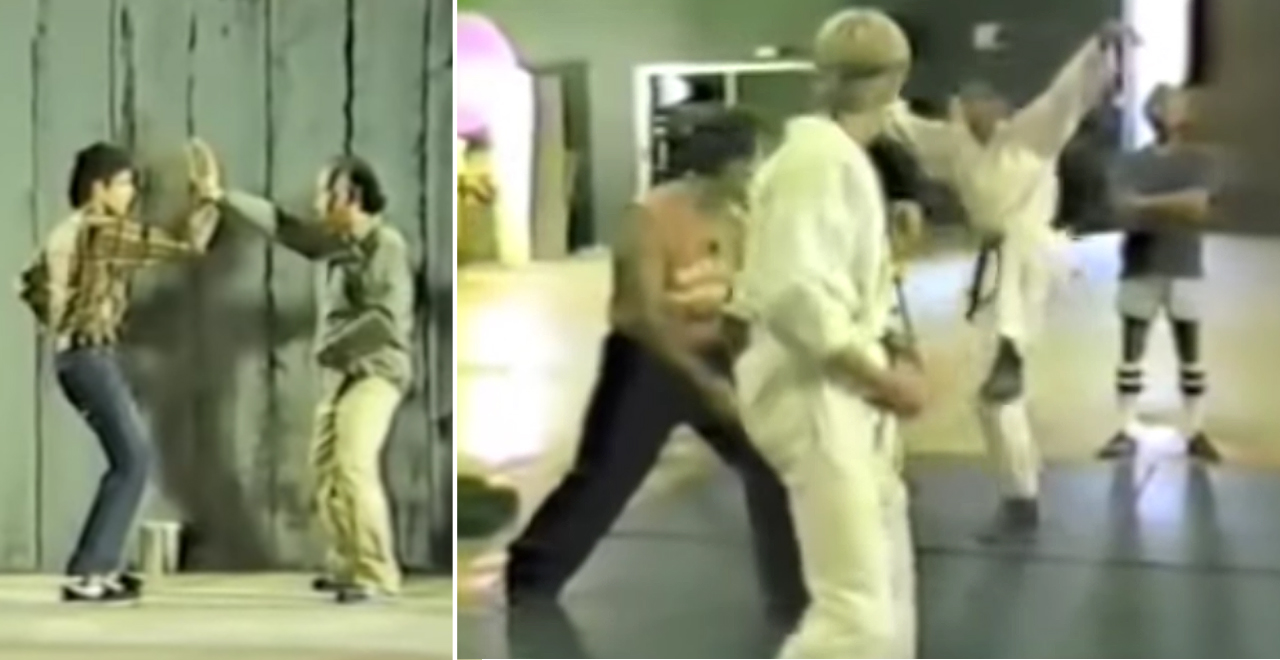 I won't lie, I love The Karate Kid.
When I say "The Karate Kid," I mean the original 1984 movie that I saw in the theater a half-dozen times (one of those times was because my dad wouldn't let me see Red Dawn with my older brother).
The series has diminishing returns from there, with The Karate Kid III paralleling Rocky V as the most unintentionally funny sports movie sequel. I've never seen the Hilary Swank flick and the Jaden Smith remake has already been forgotten. But the original has not, as evidenced by the success of Cobra Kai on Netflix.
Now, in the midst of this Karate Kid revival, which includes a new documentary on the life of Pat Morita, comes a remarkable artifact: video of a full, pre-production rehearsal of the entire movie, with the full cast but without most of the trappings that make a movie a movie.
Actor Andrew Kevin Ralston posted the video, taken by director John Avildsen on a classic 80s camcorder, to YouTube.
The caption reads: "Incredible rare video rehearsal footage from John G. Avildsen. He shot the entire movie with a video camera before using a frame of film. I downloaded all of the clips he had on his personal Youtube channel and consolidated them into one 2 hour clip. The curator side of me was worried that since John died in 2017, this footage could eventually be lost."
It's all there, if decidedly lo-fi.
From Daniel and Ali practicing soccer on the beach before Johnny interrupts:
Daniel getting chased and beat up during the Halloween dance before Mr. Miyagi interrupts:
Mr. Miyagi showing Daniel that all his chores have not been in vain:
And the legendary crane kick:
The production value is lacking, obviously, but the movie is all there, down to the remarkably choreographed fight scenes that the cast has down pat. Check it out!