Cobra Kai Season 3 Trailer Has Johnny and Daniel Teaming Up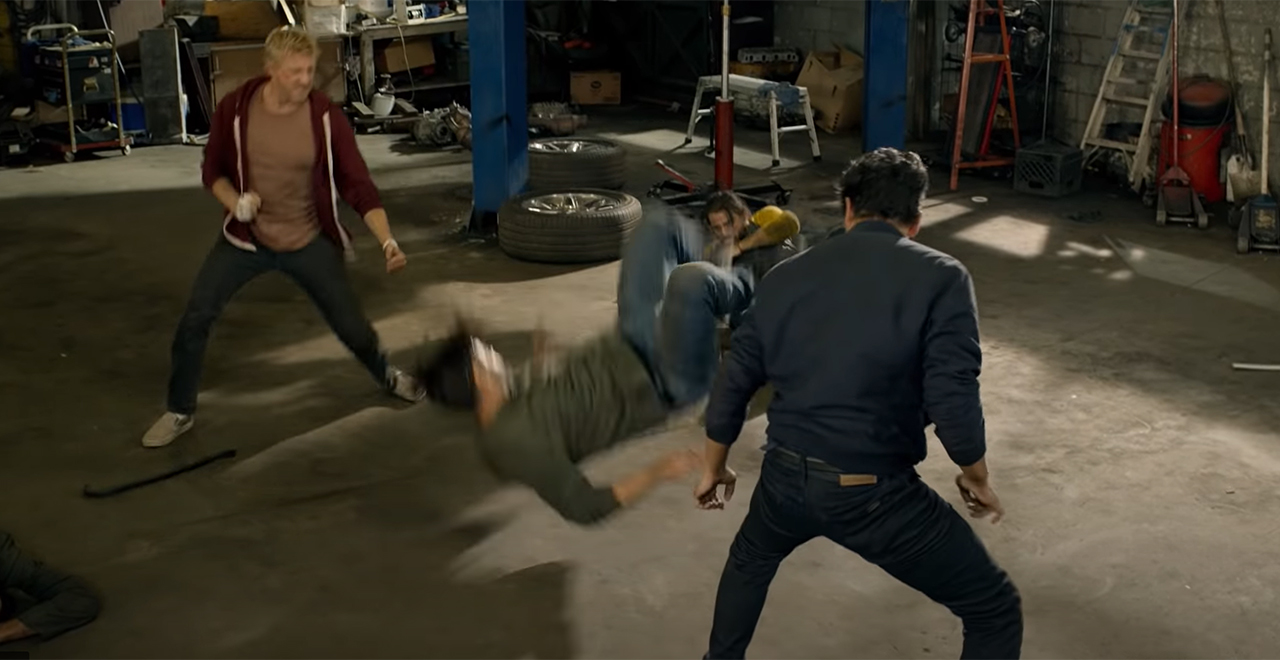 One of the pleasant surprises of the reboot culture in which we live has been the Cobra Kai series.
Picking up some 30 years after Daniel LaRusso burst onto the Southern California karate scene, Cobra Kai gave us Johnny Lawrence's perspective as the one-time Big Man on Campus whose reign was shattered by the interloper for Jersey. Down on his luck and bitter about life, Lawrence gets a chance at redemption when he mentors his neighbor Miguel and re-opens the Cobra Kai dojo.
Hijinks ensue, and they're far more entertaining and interesting than anyone expected. (So much so that the new Saved by the Bell reboot seems to follow the same formula.)
Cobra Kai isn't just a joke, it's an actual TV show, and when it moved to Netflix, audiences responded, lapping up the first two seasons during the pandemic, and season 3 was quickly announced.
Now season 3 is almost here, and we have the second trailer, which deals with the aftermath of the school brawl that left the characters – both generations of them – at a crossroads. And now Johnny and Daniel may be teaming up against enemies from the past – and even Okinawa!
Check it out: