Keanu Reeves Tumbles Into Trailer For New SpongeBob Movie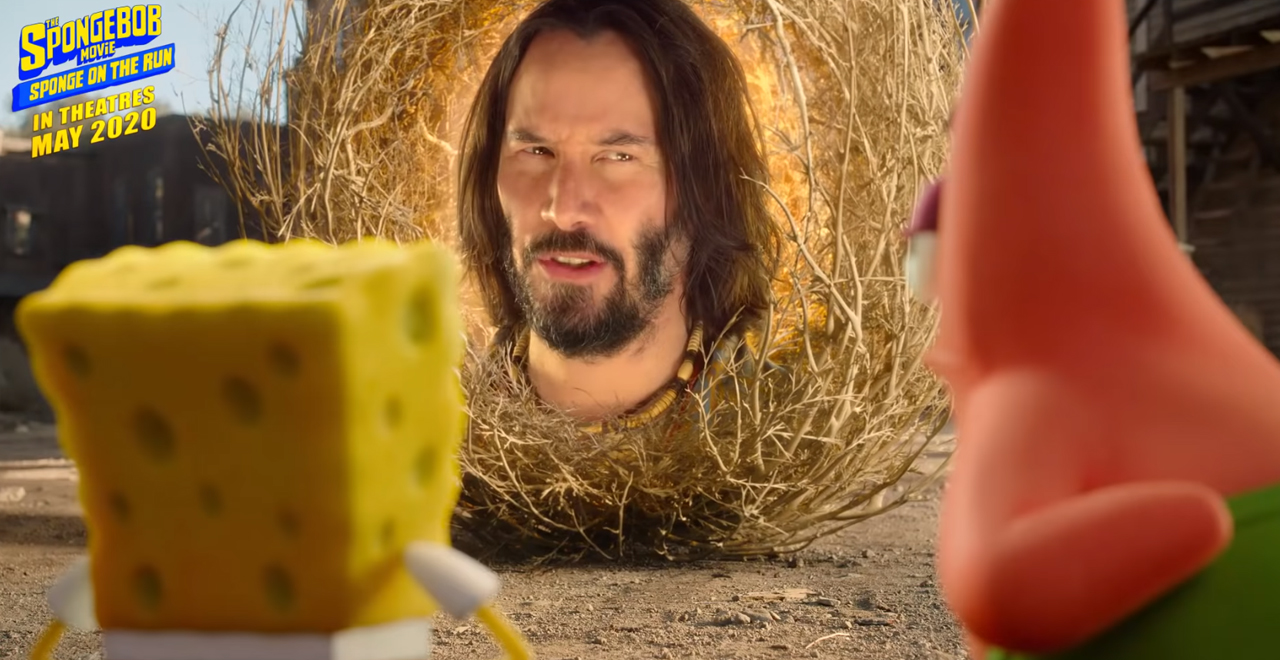 The year of Keanu continues! With John Wick 3, Toy Story 4, the news of the Matrix reboot, even a potential spot in the MCU, Keanu has been everywhere in 2019.
He's not done, and this time, he's getting weird.
Sonic the Hedgehog isn't the only bizarre, animated nostalgia play in which an anthropomorphic creature interacts with actual human beings coming to a theater near you soon. Get ready for the next Spongebob Squarepants movie, which, if the new trailer is any indication, is going to give Sonic a run for his weirdness.
Spongebob Squarepants: Sponge on the Run, is the third Spongebob movie, but this time the titular sponge is made entirely of CGI. And he didn't even require a total redesign! Spongebob has John Wick – or Ted Theodore Logan, or Johnny Utah, or Jack Traven, or Neo (chose your Keanu!) – in his back pocket. And you've never seen the beloved star like this.
And by this, I mean as a magical tumbleweed. Whoa indeed.
The movie follows SpongeBob as he heads to the Lost City of Atlantic City to find his beloved pet snail Gary, who has been snatched away (similar, but different from, the episode of the series in which he was lost). On his quest, SpongeBob encounters many a stranger, including Keanu's aforementioned tumbleweed. Also in the cast are Reggie Watts, Snoop Dogg, and Awkwafina.
Check the trailer!